The Secret To Getting Rid Of German Cockroaches In Your Yakima County House
March 17, 2022
Cockroaches are everywhere and, in some cases, unavoidable, even in the Yakima County area. Any that you find can suddenly seem like massive cockroaches, especially when it's late and in your home. Another is that cockroaches are highly resilient, so much so that there is a common misconception that they could survive a nuclear war. They might be challenging, but even an explosion would knock these pests out.
However, if you don't want to have to resort to blowing up your Yakima County home every time you find one, professional pest control in Yakima County might be the best way to go. Our team can easily eradicate your cockroach problem and inform you about preventative measures to keep them out.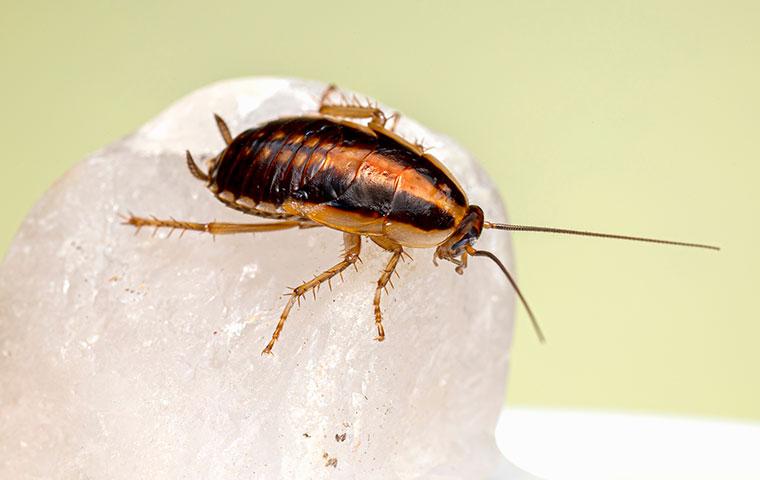 What A German Cockroach Looks Like
Understandably, you would think all cockroaches look the same. It's even more understandable if you just never wanted to get closer to notice the differences. When it comes to German cockroaches, they are a lighter color of brown, and the female of the species is a little bigger. Both male and female German roaches have wings, but they do not fly.
Roaches are already speedy crawlers by nature, so this isn't exactly a factor in how they can get around so quickly. German cockroaches also love to nest in very typical common spaces, which can make it all the more troubling when you do find them. For this alone, you'll need to understand how to get rid of cockroaches in your house and why it is so crucial that you do.
Why It Is So Dangerous To Have German Cockroaches In Your Home
One of the most dangerous things about any cockroach is its ability to contaminate. Roaches find their way into your home through drainage pipes and trash more often than not. Then they roam around your home, sliding and crawling on top of your countries, food, and floors.
German cockroaches can also spread bacteria that can cause diseases in a host. In this case, the host would be your or your family. You could end up infected with salmonella or E.Coli. German cockroaches are also extremely agile, able to climb anything if they need to, such as walls, blankets, or showers.
Five Eco-Friendly Tips To Prevent Future Cockroach Infestations
Did you know that there are eco-friendly ways to prevent cockroaches from infesting your home? Here are five easy tips that can get you started on protecting your home and your family. These tips include:
Repair any leaks around your property and eliminate moist areas with a dehumidifier.
Clear away unnecessary clutter around your homes, such as boxes, books, or paper stacks.
Seal any cracks or openings around your home and especially the doorways.
Use diatomaceous earth as a barrier around your home's foundation.
Keep your floors and counters clean by mopping.
These tips are a good start, but you need a team behind you for a solid guarantee. You can find cockroach pest control in Yakima County with our team at Prosite Pest Control.
The Most Effective Way To Get Rid Of German Cockroaches In Your Home
When you want the most effective results in eradicating your cockroach infestation, then you need to call us up at Prosite Pest Control. You'll find that our team is the most efficient cockroach exterminator in Yakima County, with dependable. So reach out to our team at Prosite Pest Control when you want a team with the skills to help you with your roach problem.
We have been in the pest control industry for over a decade. This means we've seen almost every pest around. We want to keep you and your family safe, so don't keep waiting around when pests show up inside your home. Our team at Prosite Pest Control is your best option when it comes to eradicating roaches, so call today to learn more about how we can help!
Previous
Next