Science Driven. Service Obsessed.
Pest Control Experts
Residential
Protect your family and home from nuisance and potentially dangerous insects and rodents with a comprehensive SiteCare home pest control plan from Prosite Pest Control.
View Programs
Commercial
Safeguard your facility from destructive pests with a customized solution designed and implemented by our team of pest control professionals.
View Programs
Where We Service
Serving Central Washington Including
Yakima & Kittitas Counties


Prosite Pest Control
100 E University Way
Ellensburg, WA 98926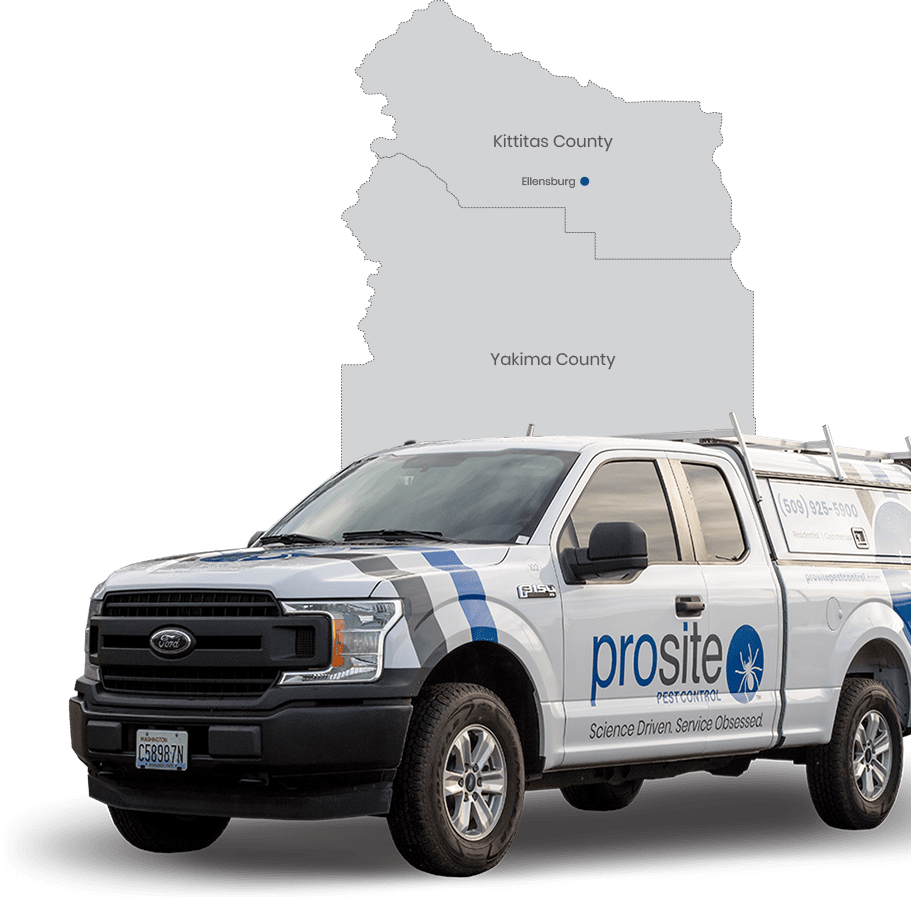 Schedule Your Free Inspection
Schedule Today! Please enter your contact information below and a pest control representative will contact you soon.
Affiliations & Accreditations





Prosite Pest Control Blog

There are a lot of different types of bugs that call Grandview home, but arguably the worst of all these pests poses a great deal more danger than you might at first believe.