The Key To Keeping Problematic Pests Out Your Yakima County Home
January 11, 2023
When you live and work in a location like Yakima County, there are fun places to explore, delightful wineries, and beautiful natural parks that attract tourists and locals alike. However, many different types of pests native to the area may also find their way into your property, which can have adverse effects.
It's essential to have a plan to prevent and get rid of pests safely and quickly. If rodents or insects manage to infest your property, it may create an unsafe, unclean environment. Learn more about local pests and how pest control in Yakima County can provide a winning solution.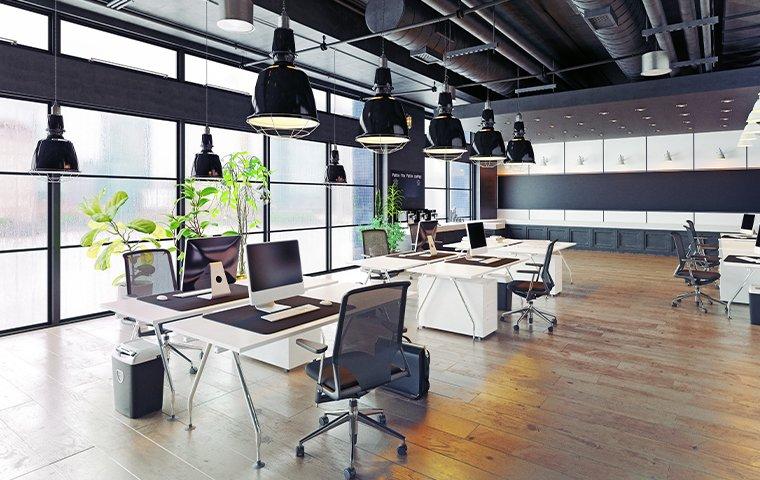 Common Pest Problems That Plague Area Businesses
Your business could end up battling invasions from rodents, birds, cockroaches, stinging insects, or a combination of Yakima County pests. Look for signs that you need pest control now.
There may be visible droppings, eggs, nesting material, or nests. Customers or employees may frequently complain about holes and signs of chewing on furniture, walls, floors, windows and doors and feel increasingly uneasy and concerned.
Your business can look dirty because of pest traffic, which may leave marks around baseboards, walls, and floors. There could be persistent, pungent, foul odors wafting throughout the building. Take this as a sign of a heavy infestation.
Other signs could include plants having chew marks or other damage and unwanted noises from behind the walls or in the ceiling. When there are more than a few signs you have a pest problem, don't delay getting help from Prosite Pest Control.
The Extent Of Damage An Infestation Can Create For Your Business
Is quarterly pest control worth it? If you care about the success of your business and want to continue to win over customers, you need to schedule a visit from pest control services in the year. There are some severe consequences if you neglect to protect your company:
Negative publicity can spread like wildfire if a company has pest problems.
Different pests can potentially spread disease and unpleasant smells and build nests.
Without an effective pest control solution for your business, pests can damage your property wantonly, potentially threaten structural integrity, and create health hazards.
Businesses that don't use effective pest control treatment can expect lower employee morale.
If a pest problem isn't corrected or there are frequent infestations, it may cause a temporary or permanent business closure.
When you have pests, it could trigger a loss of income, reduce work hours and lead to a bad reputation.
If pests are invading your business, you are not alone. Prosite Pest Control is on your side and ready to support your business by treating and removing pests and providing a Yakima County commercial pest control plan.
Effective Pest Prevention Methods To Implement In Your Business
Prosite Pest Control ensures you get the best-priced pest control services and effective results. But you can also follow some prevention methods to improve pest exclusion between scheduled visits. Try the following:
Inspect all inventory before bringing it into the building, and look for signs of bugs hitching a ride, eggs, larvae, or pest damage.
Have a cleaning schedule and follow it.
Remove anything unused, broken, or which might provide a nest or nesting material for pests.
Keep specific items like firewood elevated off the floor.
Have Prosite Pest Control provide quarterly treatments to exclude pests year-round.
Knock out pests by following a few helpful steps and have Prosite Pest Control regularly apply effective, eco-friendly solutions to deter and expel pests in Yakima County.
You Have More Important Things To Worry About Than Pest Control
When you need quality pest control for your Yakima County home or business, let the experts at Prosite Pest Control take care of pesky pests. When you choose Prosite Pest Control, you can trust our technicians will provide you with dependable pest control services when you need them most. Call Prosite Pest Control to schedule an inspection and pest treatment so you can focus on your business and serving your community with confidence.
Previous
Next