German Cockroaches In Kittitas County: How To Keep Them Away
August 26, 2022
The thought of cockroaches being in your home sends shivers down the spine of most people. Nobody wants to share a home with this dirty pest that spends the night crawling over rotten food, sewage, and pet fecal matter. Entering the bathroom in the middle of the night and being greeted by a German cockroach is unnerving.
To avoid German cockroaches invading your Kittitas County home, you need the best pest control in Kittitas County, Prosite Pest Control. Our trained professionals know the hiding places and habits of German cockroaches.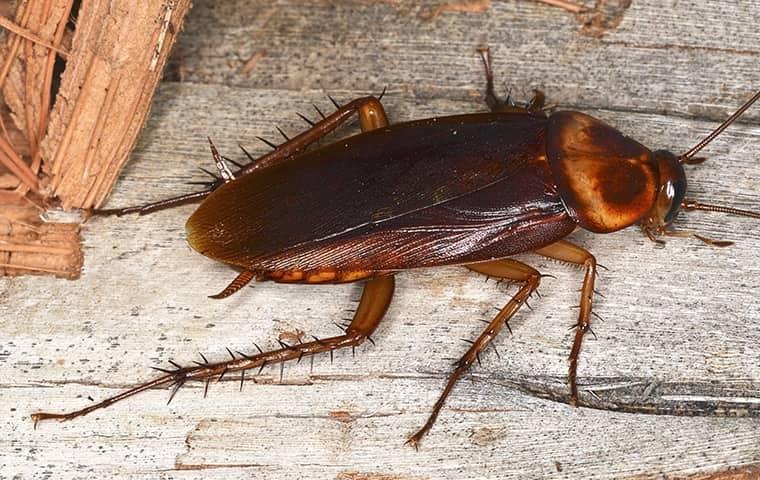 Hidden Insects: Rooting Out The Hidden German Cockroaches
Of the nearly 4,000 cockroach species worldwide, one of the most common in homes is the German cockroach. These roaches have a flat, oval, light brown body with two dark stripes on their back.
The key to finding the nests of these creatures is to understand where they like to live. German cockroaches prefer warm and humid environments found in the following locations:
Kitchen Cabinets And Appliances

Bathroom Drains

Garbage Disposal
A German cockroach in the house prefers areas 70℉ or higher. If there are sources of moisture (leaky pipes) or food in those warmer, humid areas, you will find the roaches there too.
Phases Of The German Cockroach Lifestyle
Of the domestic cockroaches, the German cockroach is the fastest reproducing species. German cockroaches go through three stages of development: egg, nymph, and adult.
When the temperature is 70℉ or higher, the female German cockroach will produce an egg capsule every six weeks. An egg capsule is about 1/4 inch long and contains up to 48 individual eggs.
After about one month of carrying the egg capsules, the female cockroach will deposit it into a crevice as it prepares to hatch. Nymphs hatch out of the eggs, and during the next several weeks, the nymphs will progress through seven stages of molting (instars) as it grows to maturity. After each molting phase, it leaves a cockroach exoskeleton behind as it grows.
One matured, an adult female cockroach lives for about 100 days. During its lifespan, a female cockroach will produce up to 400 offspring. The female cockroach and its reproducing descendants will produce approximately 10,000 roaches during its lifespan.
German Cockroach Prevention Tips For Kittitas County Residents
The best way to keep cockroaches away is to utilize the following preventative measures:
Vacuum the flooring regularly.

Clean up spills and crumbs quickly.

Wipe down surfaces after each use.

Wash dirty dishes and store them before bedtime.

Seal food products in air-tight containers.

Remove and store uneaten animal food before bedtime.

Keep garbage can lids closed.

Seal around pipes and wires entering the home.

Replace or repair door sweeps.

Ensure complete drainage in drains.

Remove paper clutter in the basement and attic.
German cockroaches are attracted to warm, humid environments where food and garbage are nearby. If you wonder how to prevent cockroaches in Kittitas County, the general rule is to practice good sanitation. Keeping a clean house will not make it an attractive location for German cockroaches.
Professional German Cockroach Extermination In Kittitas County
Prevention methods are crucial for avoiding future infestations, but to eradicate a current invasion of German cockroaches, you need our experts at Prosite Pest Control. Our team has environmentally safe and effective treatments that penetrate the cracks and crevices where they live and deposit their eggs. We not only eliminate current German cockroaches, but we will destroy the egg capsules of the next generation before they hatch.
Contact us and let us solve your cockroach problem at your Kittitas County home.
Previous
Next