Flea Control Done The Right Way For Your Kittitas County Home
January 17, 2023
Kittitas County homeowners have to be concerned with many different kinds of pests, but fleas number among some of the most offensive. Fleas need blood to survive, and while they prefer animal hosts, your blood will do just fine. They easily make their way into homes, and once there, fleas can be quite difficult to control. Painful flea bites can disturb your peace of mind and the enjoyment of your home, and they can make life miserable for your pets.
If you have fleas in your home, Prosite Pest Control knows what to do. Contact us today for pest control in Kittitas County. We can help you with fleas.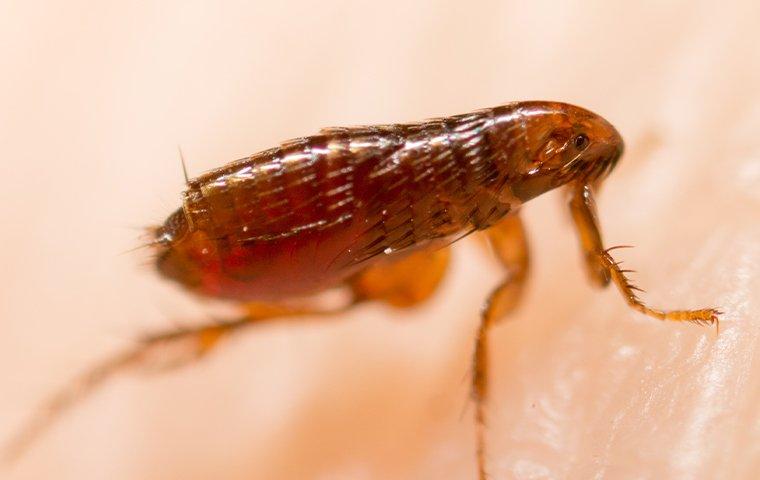 There Are Many Ways Fleas Can Infest Your Home
Fleas are small and highly mobile. They do not fly, but they jump extremely well for their size. Able to jump up to a foot, fleas hunt by waiting until you or your pets pass by, and then jumping on. From there, they ride the host wherever it goes. If fleas ride into your home on you or your pets, they can grow into a home infestation quickly. The average flea can lay up to 30 eggs a day, and up to 180 in its lifetime. Unlike other parasites, flea eggs are not sticky and tend to shed all over your house, allowing fleas to expand into all of a house's rooms.
Flea infestations can be serious business, and fleas can be very difficult to control. Prosite Pest Control does serious business with fleas, and we want to help you. Call us today, and let our experience and professionalism come to your assistance.
Fleas Can Be A Health Hazard For Both People And Pets
Fleas are not picky. They will feed on any host that offers them blood. Their bites are unpleasant enough, but unfortunately, fleas can also be a disease transmission source for you and your pets. Fleas feed on rats and other rodents — who are known disease carriers — and they can transfer diseases to other hosts. Murine typhus, tapeworms, tungiasis, tularemia, and bartonellosis, are all associated with fleas. If flea infestations get bad enough, your pets can start losing hair.
Flea infestations can be severe, and have severe consequences. Don't let them stay in your home. Instead, contact Prosite Pest Control, and let us get rid of them for you. We know how to get rid of fleas in your house
A Flea Infestation Can Be Extremely Difficult To Get Rid Of
Because fleas leave eggs all through your house, DIY pest control methods are largely ineffective. Fleas are known as persistent pests, and once they are in your house, repeated flea outbreaks may become commonplace. Attempting to treat fleas in one area, without addressing other areas, will allow fleas to both survive and thrive in your home. Furthermore, even if you manage to eliminate fleas from your home, outside fleas may still be present and find their way into your home once again.
Prosite Pest Control wants to save you the grief of recurring flea infestations. We know the best ways to get rid of fleas in your house.
Contact The Professionals At The First Sign Of Fleas In Your Home
The best way to get rid of fleas once you discover them in your home is to call in the professionals. There are too many variables to consider with flea infestations, and DIY methods are often prone to fail. The longer fleas are in your home, the worse the infestation can become. Call us, and let Prosite Pest Control help you today. We know how to handle fleas.
Previous
Next