Five Plants That Will Keep Mosquitoes Away In Yakima County
August 1, 2021
We love the outdoors in Yakima County as much as anyone, but mosquitoes can make it hard to relax. And while those pesky insects are a fact of life, they don't have to be a part of your summer fun. There are more than 40 types of mosquitoes in Washington. The two most common are: the northern house mosquitoes and the Western encephalitis mosquito. To keep away these pests, you need plants that emit a pleasant smell and release strong-smelling oils that even humans can't detect on their own.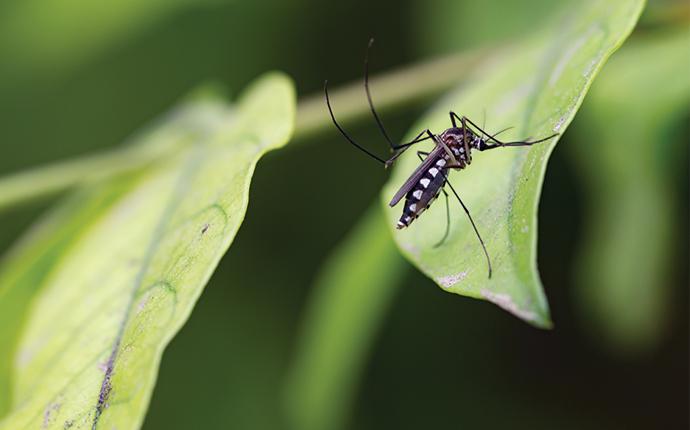 What Is One Way To Keep Mosquitoes Away In Yakima County?
If you live in a temperate climate and have a love of plants, they can work as mosquito repellents and are an effective way to prevent bites. Plants release oils through their roots and stems that repel pests like mosquitoes. The mosquitoes don't like the smell of these oils.
Plant #1 - Lemongrass
Lemongrass smells great, looks great, and can be planted outdoors or in containers indoors. The stalks of lemongrass are as wide as a pen and as tall as a broomstick. They're also hollow like bamboo, allowing them to hold more essential oils that repel bugs. The oils are released when the leaves and stem are crushed or squeezed, and these oils repel mosquitoes.
Plant #2 - Eucalyptus Trees
The eucalyptus tree is attractive and keeps away multiple types of insects, including the mosquito. The most common species used for mosquito control is the blue gum eucalyptus. The leaves of this tree grow in patches that are about the size of an orange. These leaves have a strong odor and contain oils called terpenes that help prevent diseases from mosquito bites.
You can find blue gum eucalyptus trees in several places throughout Washington. They're often planted near homes to keep pests away from gardens and crops. They also grow in open areas close to a water source.
Plant #3 - Phenomenal Lavender
Lavender adds a pop of color while also keeping mosquitoes away. Lavender is a perennial plant that can grow quite large. It has flowers all year long and thrives in moderate temperatures. This makes it ideal for anywhere in Washington, including right outside your Yakima County back door.
Plant #4 - Citronella
Most people know that you can buy citronella candles or torches to help keep mosquitoes away. But did you know you can also plant this small shrub for a similar effect? Citronella grass works best if you plant this tropical perennial just three inches apart. If you use potting soil in your planter, put the roots in the bottom of the pot before adding the drained soil. The seeds will sprout when they're ready to be transplanted outdoors in early summer.
Plant #5 - Garlic
Garlic may not be the most popular garden plant, but mosquitoes can't stand the strong aroma. The bulbs on this plant are called cloves and have a mild garlic flavor. These plants spread from six to ten feet from their bulb, allowing them to cover large areas of your Yakima County yard. The strong-smelling foliage repels mosquitoes and other pests. Garlic has been used since ancient times as a natural insect repellent for various pests, including moths, mosquitoes, and fleas. The best time to plant garlic is in late winter or early spring, as the soil is warm but not too hot.
For the best in mosquito protection, contact the residential pest control professionals at Prosite Pest Control.
Previous
Next