Complete Pest Control Solutions In Zillah, WA
Next to the Yakima River, right off of Interstate 82, is our small town of Zillah, WA. We've got a temperate climate all year round, which makes it an easy, pleasant place to live. Zillah is home to good folks, but it's also crawling with other creatures that aren't so welcome. Pest activity is common in Washington state. Whether seeking sources of moisture or harborage areas throughout your property, you're vulnerable to infestation, and we're here to help.

Prosite Pest Control provides year-round pest solutions to Yakima County, Kittitas County, and surrounding communities around Central Washington. Located in Ellensburg, we're just a short drive away, and our experienced pest technicians are ready to help. Contact us today to schedule your site consultation; we guarantee results that will last.
Residential Pest Control In Zillah, WA
If you live in Zillah, you know we're the heart of the wine country. There's nothing better than kicking back at home and opening a nice bottle of pinot noir. Now imagine that nice relaxing scene suddenly disturbed by pest activity.

Whether it's a colony of fire ants or a family of rats, pest infestation is an absolute nightmare. Our residential pest control services provide Zillah homeowners with complete coverage from over fifty household pests. Contact us today to hear more about our service plans.

Our SiteCare Home Pest Control Plans Include:
SiteCare Guardian

SiteCare Advantage

SiteCare Complete
Once we decide on the right service plan for you and your residence, we perform several comprehensive treatments to eradicate all pest activity from your property, including both the interior and exterior. No matter what type of pest situation you've got on your hands, our team is fully equipped to help. Some of our residential services include:
Exterior eave control

Exterior perimeter treatment

Exterior spider de-webbing

Interior service guarantee

Stinging insect de-nesting and removal

Stinging insect control
Our dedicated pest experts will return to your property quarterly to make sure it remains pest-free throughout the year. We also have upgrades for rodent coverage, termite service warranties, preferred pricing on wildlife services, and supplemental monitoring and preventing. Give us a call to discuss your residential pest control needs, and we'll get started today.
Common Ants Found In Zillah, WA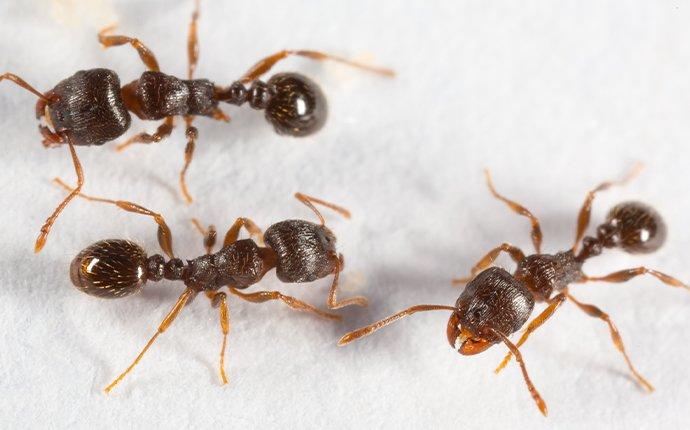 Zillah, and the Pacific Northwest in general, is home to many different types of ants. Some ant species are destructive to your property, while others harm your health, but they all do one thing, and they do it well. Ants invade in mass numbers and rapidly grow their populations until you have a full-blown infestation to deal with. Some common ant species you may find in Zillah are:
Carpenter Ants

Odorous House Ants

Pavement Ants

Pharaoh Ants

Velvety Tree Ants
To learn more about each of these ant species, visit the ant page in our pest library. At the end of the day, no matter what type of ants you're dealing with, they're nuisance pests and they need to be exterminated. Contact the team at Prosite Pest Control today. We've been successfully eliminating ant infestations for years, and we can help you with your ant control needs, whatever they may be.
Guide To Bed Bug Prevention In Zillah, WA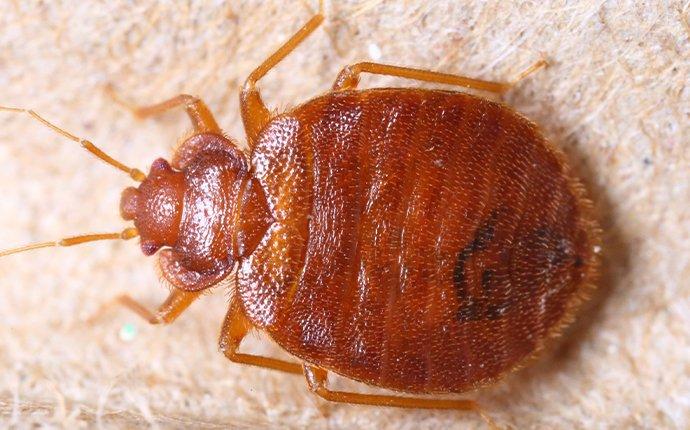 When you suffer from a bed bug infestation, it can feel especially invasive. Bed bugs are nocturnal pests, meaning they only emerge at night. And when they do, they feed on our blood while we're asleep. This makes it almost impossible to catch them in the act. Best case scenario? Never getting bed bugs in the first place. Here are some beg bug prevention tips:
Eliminate excess clutter around the property.

Examine secondhand clothing and furniture closely before bringing inside.

Inspect all items for signs of bed bug activity before bringing home.

Steam clean upholstery, carpets, curtains, etc.

Utilize protective encasements for mattresses and box springs.

Wash and dry all linens, bedding, and clothing on high heat.
For quality bed bug inspection and control services, call on the experts at Prosite Pest Control. We know where to look for bed bugs, how to identify an infestation, and what it takes to eradicate the problem. When you use our bed bug control services, you can rest easy knowing no one is sucking on your blood at night.
Commercial Pest Control In Zillah, WA
From the Teapot Dome Gas Station and Yakama Nation Cultural Center to a broad selection of local wineries, there are a lot of beloved businesses here in Zillah. Whether you work in a large corporation or a small independent shop, all commercial properties are, unfortunately, susceptible to pest infestation. You need protection from the pest professionals, and Prosite Pest Control is here to help. Our commercial pest control services are used by many businesses, including:
Education facilities

Food processing facilities

Healthcare facilities

Hotels and motels

Industrial buildings

Multi-family housing

Property management

Retail spaces
When you go with Prosite, you go with quality. Our team uses reliable IPM (Integrated Pest Management) strategies that guarantee the results you, your employees, and your customers deserve. Whether we're dealing with rodent exclusion or bird control services, we always aim to use the least amount of chemicals possible. Your health and safety are our top priorities. Contact us today to learn more.
Get Your Consultation Now!
Schedule Today! Please enter your contact information below and a pest control representative will contact you soon.
Affiliations & Accreditations