The professionals at Prosite Pest Control are dedicated to providing exceptional pest control services throughout Central Washington. Protect your Yakima Indian Nation home or business from Washington's insects and rodents with the help of Prosite's experienced, knowledgeable, and friendly professionals. We are a family-owned and operated company that offers personalized service and effective pest control. To learn more about our comprehensive pest control options and how they can quickly turn your Yakima Indian Nation home or business into a pest-free environment, please give us a call today!
Residential Pest Control In Yakima Indian Nation, WA
Your home contains your most valuable assets; your family and personal belongings. Let our professionals protect the structure of your home, your belongings, and your family from our area's most invasive pests. At Prosite Pest Control, protecting your home and family from pests is our top priority! To stop pests from making themselves at home in your Yakima Indian Nation home, we offer the benefits of all-inclusive pest control. Our SiteCare home pest control plans offer year-round coverage, proactive and preventative solutions, thorough inspections, and effective treatment! From basic to comprehensive pest control our 3 different SiteCare plans can meet any homeowner's needs or budget. Request your estimate today!
Why You Need Wildlife Control In Yakima Indian Nation, WA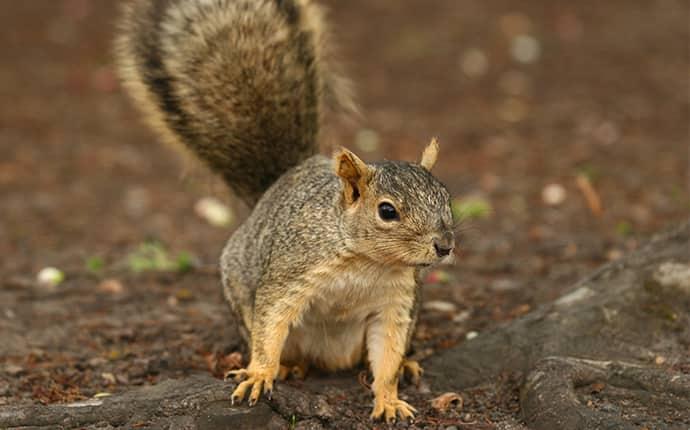 It can't be argued that when wild animals are living outside in nature they are beautiful and enjoyable to watch. However, when destructive wildlife decides to make your home their home or feeding grounds, they become anything but enjoyable. Wild animals that commonly cause problems for homeowners in our area of Washington include chipmunks, squirrels, and raccoons. They dig through trash, destroy gardens, and invade homes. If wild animals have become a problem on your property or in your home, contact Prosite Pest Control. Our experienced technicians use a comprehensive, multi-stepped process to humanely remove wildlife and prevent their return.
Site consultation

Wildlife removal

Follow-up Services

Sealing
To learn more about our wildlife control options, including our service that specifically deals with rascally squirrels, reach out to Prosite Pest Control today!
Signs Of Bed Bug Infestation In Yakima Indian Nation, WA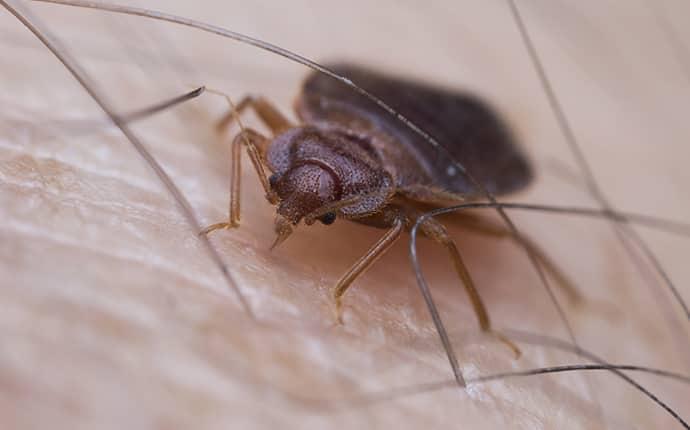 If you discover the following in your home, it is likely that invasive bed bugs have hitchhiked their way inside.
Drops of blood on sheets, pillowcases, and other bedding.

Black streaks (feces) on bedding, mattresses, box springs, walls, and around outlet covers.

A sweet musty smell in a clean room.

You or family members waking up with unexplained bug bites. Not everyone reacts to their bites, but some do. Bed bug bites usually appear together, in a line or a cluster of 3.

Finding bugs that look like apple seeds with legs in the seams of mattresses, box springs, and upholstered furniture, or in the cracks of walls, in wooden furniture, or behind electrical outlets.
If you discover what you think are signs of bed bugs in your home, immediately reach out for professional help. At Prosite Pest Control we offer site consultations and the option of bed bug heat treatments or conventional bed bug treatments to eliminate infestations. To schedule a consultation for your home, contact Prosite Pest Control today!
Commercial Pest Control In Yakima Indian Nation, WA
The professionals at ProSite Pest Control truly understand how important getting pests out of your commercial facility and keeping them out is to the success of your business. Pest infestations can ruin inventory, structures, and reputation! To protect your Yakima Indian Nation business from pests, Prosite Pest Control utilizes Integrated Pest Management (IPM) to solve commercial pest problems. IPM allows our technicians to use the least amount of chemicals possible while still providing exceptional pest control. Our licensed and insured technicians control pests by reducing their access to food, water, and shelter, using pesticides (in their least-toxic form) only when necessary. To learn more about working together to keep invasive, damaging, and dangerous pests out of your Yakima business, contact Prosite Pest Control today!
Get Your Consultation Now!
Schedule Today! Please enter your contact information below and a pest control representative will contact you soon.
Affiliations & Accreditations