Humane Wildlife Control
Pros Serving Central Washington
Squirrels, chipmunks, and raccoons are among the many potentially destructive wildlife nuisances property owners in Central Washington encounter in or around their homes and businesses. If you're hearing noises in the attic or have noticed wildlife lurking about, give Prosite a call for help. Specializing in humane wildlife removal, you can put your trust in a locally owned and operated team that takes pride in resolving wildlife problems, no matter how severe.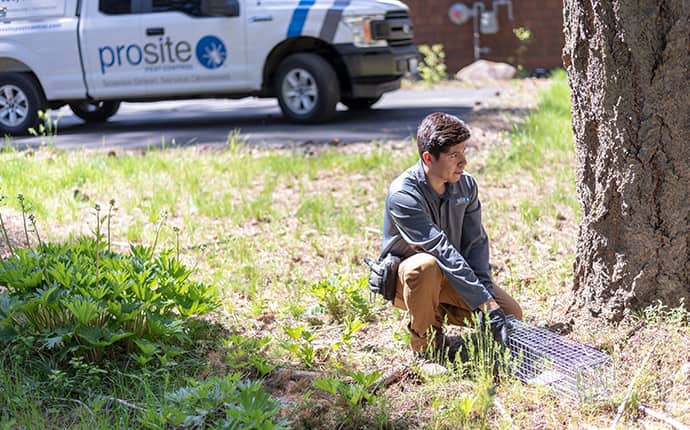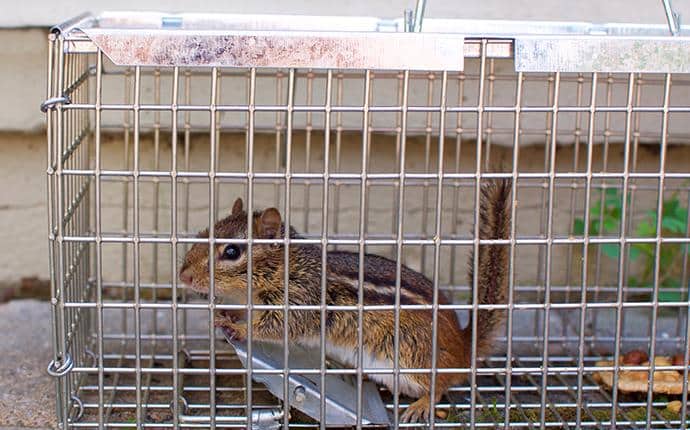 Our Wildlife Control Process
Prosite's highly trained technicians use a comprehensive, multi-stepped process to successfully evict wildlife from residential dwellings and commercial facilities and prevent them from returning.
Onsite Inspection
Our first step towards wildlife removal is to perform a thorough inspection of the structure and property to identify the wildlife problem and to assess the severity of the infestation. We'll inspect attics and other areas where critters are likely to invade. We'll also determine how wildlife are getting in and the conditions that may be attracting them to your property. Upon completion of our inspection, we'll review our findings and provide a quote for service that may include exclusion services.
Wildlife Removal & Sealing
Once we've determined the scope of the issue, we'll implement a customized wildlife removal plan that focuses on humane animal trapping. This method is used for a single animal issues or for a whole colony removal.
Follow Up Service
Every wildlife issue is different but typically we return weekly (up to six weeks) until we're confident the problem has been resolved. If you discover a trapped animal in between our visits, simply call us and we'll come back to address the situation.
Sealing
Once we're confident that the problem has been resolved and the infested area is no longer harboring wildlife, our team will seal any openings that could allow wildlife to re-enter.
Expert Squirrel Control For Homes & Businesses
If you've discovered squirrels in the attic or elsewhere in your home, contact Prosite Pest Control for professional squirrel control. We frequently receive calls from property owners fighting a squirrel invasion and have refined our technique to get rid of these animals quickly and completely.
When you contact us for help, we'll conduct a thorough inspection to determine where squirrels are getting in, and what damages have been incurred. Based on our findings, we'll develop a plan of action that includes squirrel removal and exclusion services. Most squirrel control jobs require one to two follow up visits to ensure the squirrel infestation has been resolved. As is often the case with squirrel problems, if the structure has been contaminated by squirrel feces or urine or if damage has been inflicted, we'll likely recommend our animal damage and clean-up services as part of a comprehensive solution. If squirrels are taking over your property, contact us today to learn more or to schedule your site consultation!
Additional Wildlife Control Solutions
Wildlife Frequently Asked Questions
How much does Prosite's wildlife control services cost?
Pricing for wildlife control depends on the situation. We'll provide a consultation to determine the type of wild animal, the scope of the infestation and if exclusion services are needed. Based on the assessment we'll provide a quote.
Is same day service available for wildlife control services?
Yes, Prosite offers same day service. When we come out to inspect, we'll be ready to implement your customized wildlife control plan.
What time of year do raccoons have their babies?
In Washington, raccoons mate as early as January to as late as June. March and April are the considered peaking months for mating. The gestation period is typically 65 days so if you're hearing noises coming from above, it could be a mama raccoon and her pups. It is very common for raccoons to give birth to their babies in attics but also chimneys and other den sites they've deemed secure.
Can I get sick from wildlife?
Yes. On their website, the Washington State Department of Health provides a comprehensive list of animal transmitted diseases including leptospirosis, Baylisascaris (or raccoon roundworm), rabies, and salmonellosis. How disease is transmitted varies but includes direct contact with feces and urine, scratching or biting.
Are raccoons, skunks, and other small wildlife dangerous?
If cornered, threatened, or even sick, wildlife may become aggressive and attack. For that reason, we highly recommend contacting a company that specializes in wildlife removal if you've discovered a problem in your home or business.
Does Prosite Pest Control offer marmot control?
If you're looking for structural marmot control, we may be able to help. Give us a call to discuss your specific situation. Unfortunately we do not offer marmot control for open fields.
Get Your Consultation Now!
Schedule Today! Please enter your contact information below and a pest control representative will contact you soon.
Affiliations & Accreditations