Complete Pest Control Solutions In White Swan, Washington
Located just an hour and a half from the Yakima River, White Swan, WA is an agricultural city residing east of the Cascade Range. With a population of less than 1,000 it's a pretty small town, but the population may be bigger than you think. Pests are also local residents here in White Swan, and that exposes local properties to the nightmare of pest infestation. If you want to protect your home or business from pests, it's best to look to the pest professionals.

Prosite Pest Control is here to help. Since 2011, our team of qualified pest experts has been servicing properties throughout Yakima County, and the surrounding areas. Whatever kind of pest problem you're having, we promise you thorough pest protection you can rely on. Call us today to learn more about our residential and commercial pest control programs, and how we can help you.
Home Pest Control In White Swan, WA
Here at Prosite Pest Control, we guard local homes with all-inclusive residential pest protection. Our team uses proactive and preventative solutions that get ahead of the problem. Once we decide on the right service plan for you and your residence, we perform a number of comprehensive interior and exterior treatments to eradicate all pest activity from your property. Some of our services include:
Exterior spider de-webbing.

Interior service guarantee.

Exterior perimeter treatment.

Exterior eave control.

Stinging insect control.

Stinging insect de-nesting and removal.
Our residential pest control plans start as low as $29, and our treatment strategies are customized to meet the specific needs of your property, your family, and your pest predicament. In addition to our basic pest service, we have additional upgrades for rodent coverage, termite service warranties, preferred pricing on wildlife services, and supplemental monitoring and prevention. Contact us to get started.

The Benefits Of Pro Bed Bug Control In White Swan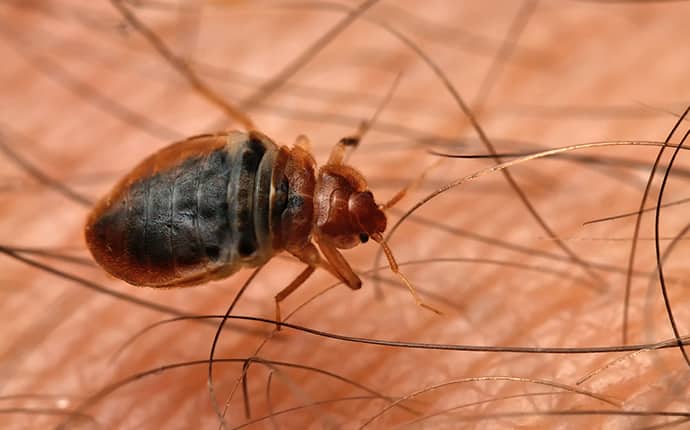 Say you wake up with a line of small, red bites that you didn't go to sleep with the night before. That's a common indication of bed bug activity. The sooner you address any bed bug issues around your property, the sooner you can get them under control. Professional bed bug control services are the best way to deal with the presence of bed bugs in your home or business.

There are many benefits of getting professional bed bug control services from the experts. As nocturnal pests, bed bugs emerge while we sleep. That can make it difficult to spot them in the act of feeding. They're also capable of hitchhiking from one room to the next, allowing them to spread their populations substantially throughout the property.

The pest professionals use trusted treatments to target bed bug activity in a large-scale way, covering the entirety of your property and giving you the thorough protection you deserve. We get to all the nooks and crannies, making sure your property is completely free from bed bugs. Give us a call today to address all of your bed bug control needs.
The Dangers Of Carpenter Ants On White Swan Properties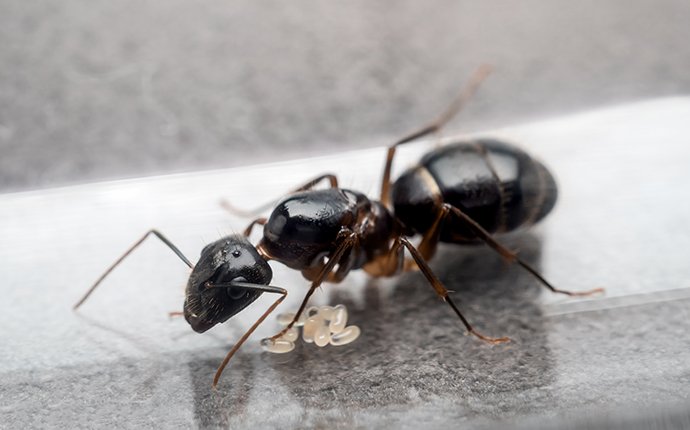 Similar to termites, carpenter ants chew through moisture-damaged wood in order to make their nests. The difference is that termites eat the wood, while carpenter ants do not. Still, carpenter ants can cause real property damage. As they gnaw through the wood, they spread out and create satellite colonies throughout the property. An infestation of carpenter ants has many consequences, some of which include:
Damage to fence posts.
Destruction of decks and patios.
Nesting in, and destroying, wood.
Production of frass and excrement.
Warping and damage to structural timbers.
In order to effectively protect your White Swan property from the dangers of carpenter ant activity, the best thing you can do is contact the pros. Here at Prosite Pest Control, we're extensively experienced in dealing with carpenter ants, and we guarantee their complete removal from the premises. Contact us to learn more about our carpenter ant services.
Commercial Pest Control In White Swan, WA
It's a real accomplishment to own a business, and as a business owner, you work hard to keep your operation up and running. Unfortunately, pests are an ongoing threat that expose your facility to the dangers of infestation. Infestation can cause serious issues for your business, and everyone inside of it. In order to effectively guard your White Swan business from infestation, it's best to rely on professional commercial pest solutions.

Here at Prosite Pest Control, our team uses reliable IPM (Integrated Pest Management) strategies that guarantee the results you, your employees, and your customers deserve. We've worked with a long list of local facilities, some of which include education, food processing, healthcare, hospitality, industrial, multi-family housing, property management, retail, and others. From start to finish, our team is with you every step of the way. Reach out to us today to schedule your free inspection.
Get Your Consultation Now!
Schedule Today! Please enter your contact information below and a pest control representative will contact you soon.
Affiliations & Accreditations