Complete Pest Control Solutions In Wenatchee, WA
In Wenatchee, WA we deal with a lot of moisture. This provides many pests with environments in which they thrive. As such, Wenatchee homes and businesses are constantly at risk of infestations. If you are a local home or business owner, you need effective pest solutions to keep these unwanted invaders out of your property.
Here at Prosite Pest Control, we offer both residential and commercial pest services that are designed to eliminate current pests and prevent future infestations. Continue reading to learn a bit more about our various services or give us a call today to schedule an initial inspection of your Wenatchee property.
Home Pest Control In Wenatchee, WA
Pests can cause a lot of problems for homeowners. These include damaging property and harming the well-being of your family. To prevent pests from infesting your Wenatchee home, you need pest solutions that work. We begin with a thorough inspection of your property to determine problem areas, entry points, and other conducive conditions. Treatments vary based on our findings and the pest control plan you've selected, but all include exterior treatments and complete de-webbing of your home. We also offer follow-up visits to ensure your property remains protected from pests throughout the entire year. To schedule your initial inspection, give us a call here at Prosite Pest Control today.
Wenatchee Homeowners' Ultimate Cockroach Guide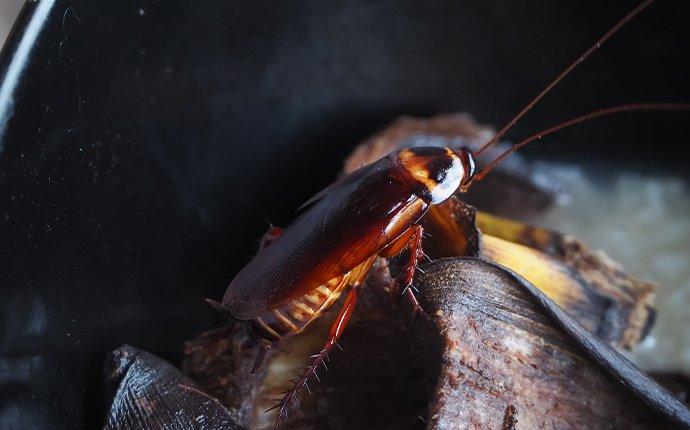 It's no secret that cockroaches are gross, unsightly pests that you don't want living in your Wenatchee home. But did you know that they are also dangerous? Cockroaches frequently reside in unsanitary locales where they can pick up harmful contaminants on their spine-covered legs. They then bring those bacteria and pathogens into our homes, spreading them to any surface that they touch. As such, it's important to use cockroach prevention measures to keep these unwanted and dangerous pests out of your home. These include:
Store all food in airtight containers or the fridge.

Keep countertops and floors clean of food debris and spills.

Store trash in bins with tight-fitting lids.

Take out the trash regularly.

Use dehumidifiers in areas with poor ventilation.

Install door sweeps under exterior doors.

Fill in cracks in the foundation with caulk.
If you do experience a cockroach infestation in your home, contact the professionals here at Prosite Pest Control right away. We offer cockroach control solutions that you can count on to eliminate any infestations you may be facing. Give us a call today to learn more.
How To Tell The Difference Between Bed Bugs And Carpet Beetles In Wenatchee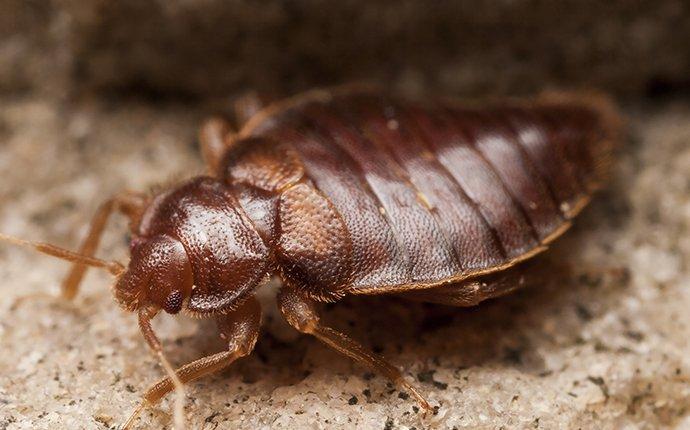 Bed bugs are parasites that like to feed on the blood of humans as we sleep. Additionally, bed bug infestations can be extremely hard to get rid of. As such, it is important to be able to tell if the pests in your home are bed bugs or some other pest with a similar resemblance. One pest that often gets confused with bed bugs is the carpet beetle. Unlike bed bugs, carpet beetles are considered nuisance pests. Therefore, it is useful to know the difference between the two.
Bed Bugs are about the same size and shape as apple seeds. They are reddish-brown in color and have flat bodies. However, their bodies will engorge and turn a purplish-red after they have fed on a blood meal. You will typically find bed bugs around beds, upholstered furniture, or curtains.
Carpet Beetles have oval-shaped bodies and grow to be around 1-4 mm long. They have a mottled black and white coloring. Carpet beetles have wings and can fly, unlike bed bugs which can only walk.
If you are dealing with either a bed bug or carpet beetle infestation, contact Prosite Pest Control today. We offer pest solutions for a wide variety of infestations so you can rest assured that if you are dealing with pests, we can help. Give us a call today to learn more.
Commercial Pest Control In Wenatchee, WA
No two businesses are exactly alike, and they don't require the exact same pest services. At Prosite Pest Control, we don't rely on one-size-fits-all solutions. We develop customized pest management plans for every business that we service. To achieve this, we begin with a comprehensive evaluation of your property, looking for signs of life, entry points, and any other conditions that might be conducive to pests. We will also speak with you about what you've been experiencing to help us better develop an effective plan. Treatments are based on Integrated Pest Management methodologies. This means that we don't simply eliminate current pests and call it a day. We also take the necessary steps to protect your business from future infestations. Follow-up visits can be scheduled to meet your needs. These are designed to keep pests away from your property all year long. Give us a call today to learn more about our commercial pest services.
Get Your Consultation Now!
Schedule Today! Please enter your contact information below and a pest control representative will contact you soon.
Affiliations & Accreditations