Complete Pest Control Solutions In Vantage, WA
Vantage, WA, is a small town nestled on the edge of the Columbia River. The river and surrounding natural areas provide beautiful scenery and plenty of outdoor adventure opportunities. The abundance of undisturbed nature and climate of Vantage does, however, mean pests can be a major issue for residents and visitors alike.
The good news for Vantage residents and business owners is that Prosite Pest Control can provide pest control options that fit all your needs. Our technicians are highly trained and have the experience to handle any pest control issue your Vantage home or business is facing. We are members of the National Pest Management Association, have an A+ rating from the Better Business Bureau, and your satisfaction is always our highest priority.
Residential Pest Control In Vantage, WA
It's hard not to enjoy living in Vantage. Whether you are a permanent resident or come up on weekends to enjoy time in nature, you probably enjoy all that Vantage has to offer. All except the pests that try to make a home out of yours and threaten the health and safety of your family.
Fortunately, at Prosite Pest Control, we offer multiple home pest control plans that are designed to keep your home pest-free all year. Our plans come in three different levels to fit different needs and budgets, but all plans protect against the following pests:
A variety of ant species

Wolf, cellar, and black widow spiders

Blowflies

House and cluster flies

Silverfish

Earwigs

Millipedes and centipedes

Stink bugs

Gnats

Boxelder bugs

Crickets
If you need protection from other insects or rodents, our higher-level plans can treat those as well.
Whatever plan you select, you can relax knowing that Prosite has you covered. Our technicians will make sure your home is pest-free and protected, and if pests come back between our scheduled visits, we will re-treat for free. Call us today and let us keep your home and family safe from pests.
What Is The Best Rodent Control & Removal Method In Vantage?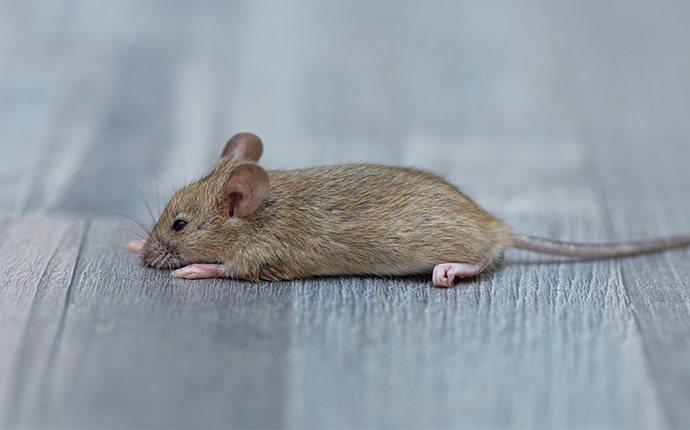 There may not be a pest that can make you jump up and scream quicker than rodents. If you've ever come face to face with a mouse in your home, you know the feeling. Rodents like mice may seem cute, but they are a major concern for homeowners. They can destroy your property, chewing through wiring, pipes, drywall, and even wood. They can also spread disease, contaminate food, and trigger allergy attacks.
If you have a rodent problem, don't tackle it on your own. Even if you manage to trap and remove a few of these pests, there are many more hiding in areas where you can't see them. Instead, call us today. Our rodent control plan will quickly eliminate these pests and keep them from coming back. Here is what our plan looks like:
Inspection: We will thoroughly inspect your home and property to determine the species of rodent, size of the infestation, location of nests, as well as how they are gaining access.

Removal and clean-out: We will use traps and baiting stations to reduce the population of rodents in your home to zero.

Exclusion: Some rodents can enter your home through openings no bigger than a dime. We will identify and correct all potential entry points to prevent rodents from returning.

Monitoring: Follow-up services will guarantee that all rodents have been removed and are not a threat to return.
Trust our highly trained technicians to keep your family and your home safe from rodents.
Seven Signs You May Have Termites In Your Vantage Home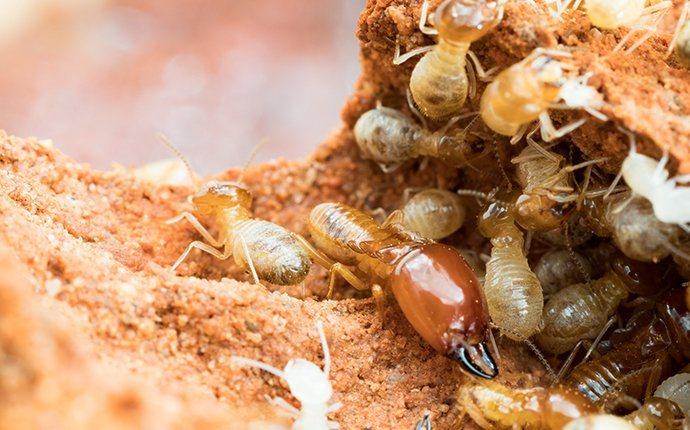 Termites can be a big problem for homeowners. If you don't know what to look for, they can do thousands of dollars in damage before you even know they are there. Here are seven signs you may have a termite problem:
Mud tubes

Frass (termite excrement that resembles sawdust)

Wood that sounds hollow when tapped

Bubbling paint

Swarmers or discarded wings

Dark or blistering wood

Buckling wood or laminate flooring
If you see any of these signs of termites, contact us today for termite control. The quicker you call, the quicker we can eliminate termites and prevent any further damage to your home.
Commercial Pest Control In Vantage, WA
Running a business keeps your life interesting. With all that you juggle daily, any worry you can eliminate is helpful to your efficiency. One thing we can do at Prosite Pest Control is make sure that pests don't cause your business problems.
Whatever your business's pest control needs are, when you work with us, our technicians will:
Perform a thorough inspection of your property to identify pest pressures, potential entry points, and critical service points.

Identify areas and conditions in your facility that may attract pests.

Develop and execute a treatment plan designed with long-term pest prevention as its main goal.

Provide documentation of all services provided and what pests were seen.

Work with you to educate your employees on ways to limit pests in your building.
We will make sure your business is operating pest-free all year, keeping your customers, employees, and profits safe from pests.
Get Your Consultation Now!
Schedule Today! Please enter your contact information below and a pest control representative will contact you soon.
Affiliations & Accreditations