Union Gap has an interesting history and has become a retail hub in Yakima Valley in recent years. Like in most other cities, Union Gap residents are faced with pest threats year-round. To combat the problems pests cause on your residential or commercial property, trust the licensed pest professionals here at Prosite Pest Control with your pest control needs. We are equipped to handle any pest problem you're dealing with, big or small. Your Union Gap property deserves the best, and no one can provide more effective pest control services than Prosite Pest Control. If you're ready for top-of-the-line pest management and treatment services, reach out to us today.
Home Pest Control In Union Gap, WA
Pests are a huge problem to have living in and around your Union Gap home. Some pests introduce harmful diseases to your family, while others are destructive and can leave you needing costly repairs. To get rid of pest infestations of any size, trust the certified pest experts here at Prosite Pest Control. We offer all-inclusive pest protection programs for homeowners in the Central Washington area. All of our residential pest control plans are designed to protect your Union Gap home from a wide variety of common pests all year long. Because we understand that each home has different needs, we offer three levels of pest protection:
SiteCare Guardian

SiteCare Advantage

SiteCare Complete
No matter which home pest control plan you choose to go with, you will receive a thorough inspection, exterior pest services, and coverage of 30 or more common pests. Start protecting your Union Gap home from problematic pests with a little help from Prosite Pest Control.
Who Else Wants To Avoid Ants In Union Gap, WA?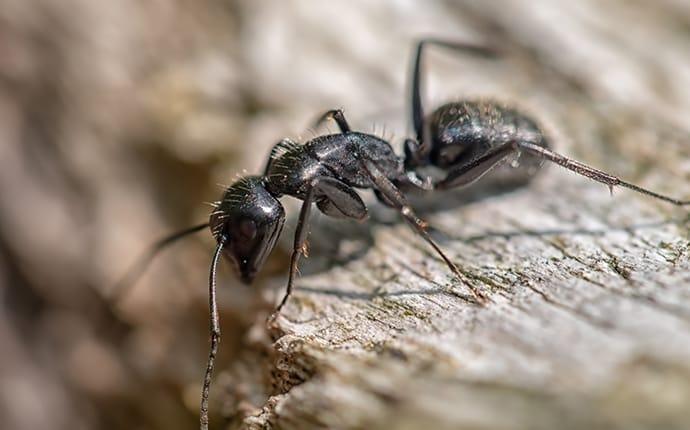 Ants are social insects that work together to feed, protect, and expand their colonies. Although most ants fall under the umbrella of nuisance pests, they can still be a major problem if they invade your Union Gap home or business property. Our area is home to many different ant species, including carpenter ants, odorous house ants, velvety tree ants, pavement ants, and pharaoh ants. If your Union Gap property provides ants with easy access to food and water sources, it won't take long for ants to find their way into your commercial or residential building. When it comes to avoiding ant problems, there are a few steps you can take to prevent these pests from invading your property:
Reduce moisture.

Keep tight-fitting lids on your trash bins.

Repair leaking pipes and fixtures.

Seal cracks and crevices found along the exterior of your building.

Install door sweeps on doors that lead outside.

Keep your floors and counters clean.
For immediate pest control solutions, turn to Prosite Pest Control. We're happy to provide you with effective solutions to all your pest problems. Give us a call today to schedule your site consultation.
Maintaining A Bed Bug-Free Home In Union Gap, WA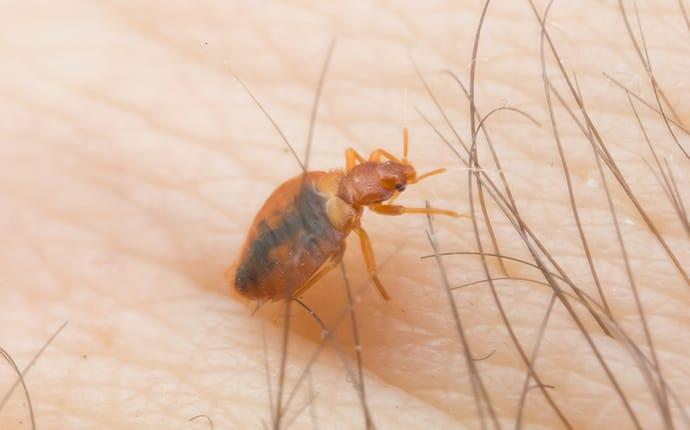 Bed bugs feed on the blood of humans and travel by hitchhiking their way from place to place. These annoying pests are found all over the United States, and Union Gap is no exception. Bed bugs don't fly, jump, or hop as many other pests do and they aren't actively seeking out ways to invade your property. Instead, they climb onto clothing, bags, and belongings and can be carried into your building by you or someone you know. Unfortunately, this means that bed bug prevention is incredibly difficult. But there are still a few ways you can avoid bringing them to your Union Gap property:
Store your clothing in airtight plastic bags while you travel.

Vacuum your rugs, carpet, furniture, and bedrooms on a regular basis.

Never stay in a hotel room if you notice signs of a bed bug infestation.

If you suspect bed bugs are hiding in your bags or clothing, toss those items in the wash on the highest heat setting.

Inspect used furniture for bed bugs before bringing them inside your building.
Despite what you do to try and keep bed bugs away from your Union Gap property, no prevention tips are 100% effective. Reach out to Prosite Pest Control today to learn more about our bed bug treatment process.
Commercial Pest Control In Union Gap, WA
When customers spot cockroaches, spiders, mice, or any other pests in their Union Gap business building, the success of the business is at risk. When pests get into a commercial property, they can damage inventory, introduce health risks, and drive away customers. When it comes to protecting your Union Gap business from pest threats, professional commercial pest control services from Prosite Pest Control is your best bet. We have been providing safe and effective commercial pest protection services to Central Washington businesses since 2011, and our commercial services deliver long-term solutions instead of temporary results. Pests such as insects, rodents, and spiders don't belong in your Union Gap commercial facility. To keep pests away from your business year-round, trust the pest experts at Prosite Pest Control.
Get Your Consultation Now!
Schedule Today! Please enter your contact information below and a pest control representative will contact you soon.
Affiliations & Accreditations