Complete Pest Control Solutions In Tieton, Washington
Many people categorize pests as either dangerous or nuisance pests. However, when pests invade your home or business, it can either threaten the structure of your home, your peace of mind, or your physical health. With this in mind, it can be tempting to try and deal with pest issues as quickly as possible, so a quick run to the store for a spray or trap is the logical option... until you realize that these "cheap and easy" methods usually allow the infestations to linger. Usually these methods are a waste of money and time, only allowing the damage and health hazards to continue.

If you want to get rid of pest issues completely, then calling Prosite Pest Control is by far the best option. With the latest in the industry's eco-friendly pest solutions and highly trained technicians, we can guarantee you a pest-free home or business.
Home Pest Control In Tieton, WA
Incurring a pest infestation in your home can be an overwhelming feeling, but you don't have to deal with it on your own. With dangerous pests like roaches and rodents that bring dangerous bacteria into your home, you really don't want to waste time on inconsistent home remedies or store-bought solutions. Plus, other pests like carpenter ants and termites can bring a lot of destruction to your property, over time.

By calling Prosite Pest Control, you'll get the assurance of knowing your pest issues are taken care of right away and for an extended period of time. You'll also get the benefit of our years of expertise dealing with local Tieton, WA pests. When only one method can get the job done right, why would you put your trust in anything else? Call Prosite Pest Control for the high-quality residential pest control that you can trust with your home and family's safety.
Four Rodent Control Solutions For Your Tieton Property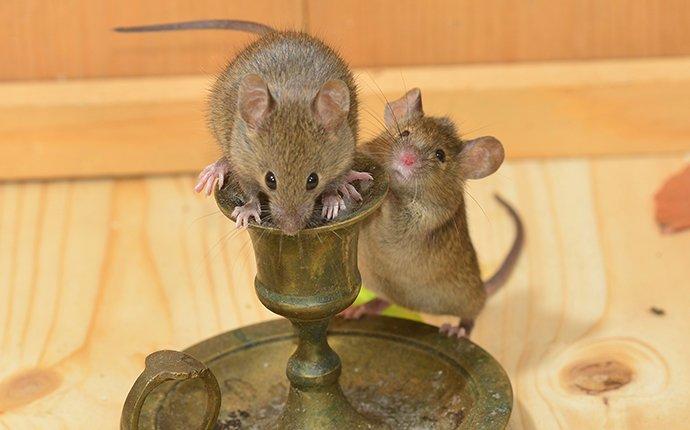 When rodents invade your home or business, they not only bring in dangerous bacteria that can lead to serious illness, they can also cause a lot of damage. All rodents have their two front incisor teeth in common, and these teeth are constantly growing. With an incessant desire to gnaw, rodents will chew through the siding materials of your home and almost anything else once they're inside, doing expensive damage to your AC ducts, wiring, linens, laundry, and more. If you want to avoid these dangerous and expensive infestations, here are four rodent control tips you can count on:
Store all human, pet, and bird food properly.
Use outdoor trash cans with tightly secured lids.
Keep the yard and low-traffic areas in the house free of clutter.
Use caulking and steel wool to seal holes/crevices.
While these methods can be effective, it can be very difficult to get rid of rodents once they're in. If you notice signs of rodent activity, call Prosite Pest Control immediately before endangering yourself, your family, and your house.
How To Spot & Stop Carpenter Ants Before They Infest Your Tieton Home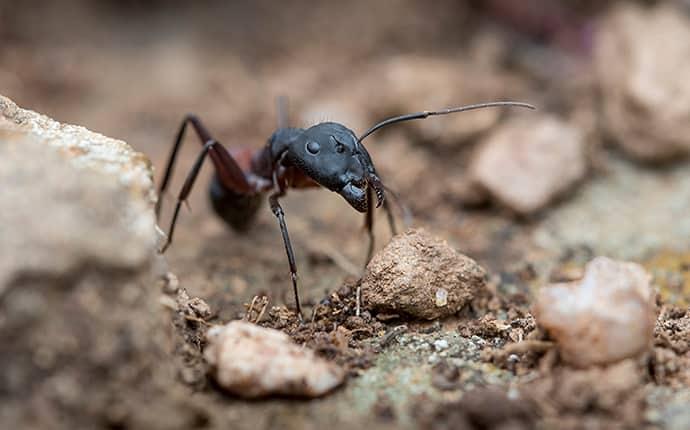 When you see these big ants around your property, it probably doesn't ring too many alarm bells since they're black. And black ants are harmless, or so you might think. Unfortunately, carpenter ants get their name from their affinity for nesting within the wooden structures of a home's foundation, so they'll do serious damage to your house over time. Plus, they'll still be searching for loose crumbs and poorly stored food within your home, so they're likely to spread bacteria to your kitchen and dining areas. Spotting signs of a carpenter ant infestation can save you from the expensive damage of a prolonged infestation. These include:
Shed wings of winged carpenter ants
Damage to exposed wood
Sawdust piling up along the baseboards
Preventing carpenter ants typically involves addressing entry points and limiting accessibility. Many carpenter ants will enter your home via roof entry after climbing on branches. Usually trimming bushes and branches back from the house will limit their entry, and you can also seal up entry points with silicone-based caulking.

However, since they can nest all over your house and chew their way through the wooden portions, they can be very difficult to keep out. They're also just as difficult to eradicate as a carpenter ant infestation often involves multiple nests in locations throughout the house, behind your walls. The only guaranteed method of carpenter ant prevention and eradication comes from professional help. Call Prosite Pest Control for all of your carpenter ant needs.
Commercial Pest Control In Tieton, WA
The small business community in Tieton is unique, and there can be a little too much riding on your reputation. Unfortunately, in these days of social media and customers looking for freebies, it only takes one pest sighting that winds up on the Internet to possibly cost you thousands of dollars. Plus, pest infestations can lead to unproductive work environments and failed health inspections.

Even though you might have too much to deal with as a business owner or manager, there's always time to pick up the phone. Instead of trying to handle pest issues on your own as they pop up, call Prosite Pest Control for the commercial pest control that you can trust. Our highly trained pest professionals will keep your facility pest-free with monthly treatments and eco-friendly solutions, no matter what kind of business you run.
Get Your Consultation Now!
Schedule Today! Please enter your contact information below and a pest control representative will contact you soon.
Affiliations & Accreditations