Complete Pest Control Solutions In Thorp, Washington
Thorp, WA, is a very small town with a charming, suburb feel. Located right along the Yakima River, our community is a beautiful place to live. However, there are also common area pests that like to live here. Pest activity is a threat that Thorp property owners face all year long, and it can have serious repercussions for your property, and all those inside it. That's why it's a smart idea to secure the proper pest protection.

The team at Prosite Pest Control is your local source of comprehensive residential and commercial pest control solutions. Since 2011, we've been protecting properties throughout Kittitas County and the surrounding areas, prioritizing the health and safety of our valued clients by using the least amount of chemicals possible. Contact us today to schedule your free inspection; we guarantee results that will last.
Home Pest Control In Thorp, WA
If you want to protect your Thorp home from household pest infestation, you've come to the right place. Our residential pest control solutions provide local homeowners with complete coverage from over fifty common household pests. Our service plans include:
SiteCare Guardian
Starting at $29 per month.
Quarterly pest control.
4 services per year.
Covers 30+ pests.
SiteCare Advantage
Starting at $49 per month.
Exterior Rodent Prevention.
Interior pest monitoring & prevention.
SiteCare Complete
Starting at $69 per month.
Exterior Rodent Prevention.
Interior pest monitoring & prevention.
Unlimited service on-demand.
24-hour on-site guarantee.
Termite service warrant.
Preferred pricing on wildlife services.
We offer an interior service guarantee, and free re-treatments to keep your property pest-proofed throughout the year. Call us today to learn more about our SiteCare Guardian, SiteCare Advantage, and SiteCare Complete programs. We look forward to protecting your home, and your loved ones, from pests.
Rodent Control Strategies For Thorp Properties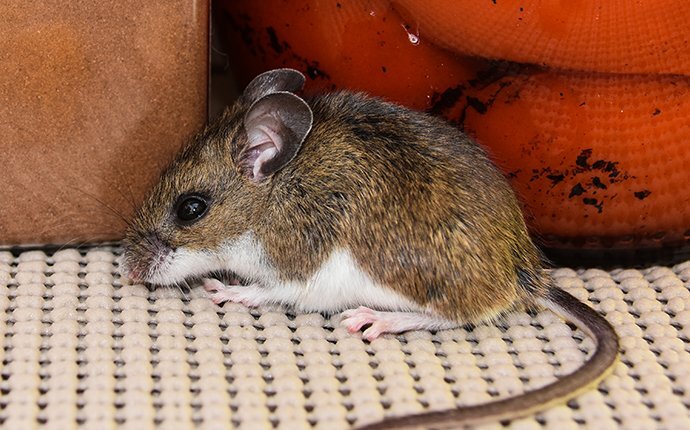 Rodent activity is an upsetting reality here in Thorp, and as a local property owner, it's important to be aware of the threats they pose. Rodents multiply rapidly, and they expose us to contamination and a long list of adverse health reactions. To help you in your efforts to prevent rodent activity, here are some strategies to keep in mind:
Block off any potential entry points.

Eliminate excess moisture and water sources.

Keep the premises clean, wipe up spills, and eliminate clutter.

Keep wood and vegetation away from the exterior perimeter.

Seal up any cracks and crevices.

Store all food sources in gnaw-proof containers.

Store trash in a tightly sealed metal container.
It's great to be proactive in your efforts to keep rodents out of your property, and at the end of the day, the most effective method of rodent control and prevention is to contact the professionals. The pest experts at Prosite Pest Control will detect and exterminate all rodent activity from the premises. Get in touch with us today for all of your rodent control and prevention needs.
How To Eliminate Cockroaches In Thorp, WA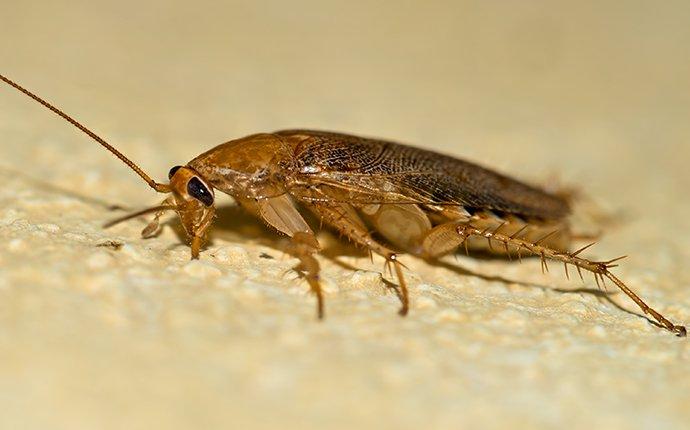 While cockroaches may not devour wood, or cause large-scale structural damage, they do carry disease and expose us to a long list of serious health consequences. Cockroaches pick up germs as they crawl through garbage and sewers, and they spread pathogens and bacteria that can be quite harmful to humans.

In order to eliminate cockroaches from your Thorp property, there are a number of prevention methods you can put in place. Firstly, be sure to correct moisture problems in and around the property, and install dehumidifiers in basements and crawl spaces for proper ventilation. Also, seal areas around pipes that enter the structure, and install weather stripping around doors and windows.

It's also important to store your food properly, don't keep food out in the open, and pick up and dispose of leftover pet food. You should also remove garbage, and store it away from home in a trash can with a tightly fitted lid. All in all, the most reliable way to get rid of a cockroach problem is to rely on a team of experts. Contact Prosite Pest Control today to keep the roaches away with our cockroach control and prevention services.
Commercial Pest Control In Thorp, WA
If you run a business here in Thorp, it's important to secure the proper pest protection. That's where we come in. Here at Prosite Pest Control, we provide trusted commercial pest control solutions that local business owners can feel good about. Our commercial services are utilized by a broad selection of facilities, including retail stores, food processing, property management, education, industrial warehouses, and hospitality.

We provide all-inclusive pest protection by using proactive and preventative solutions. Our goal is to get ahead of the problem before it gets ahead of you. Our IPM (Integrated Pest Management) strategies aim to use the least amount of chemicals as possible to keep your property, and the people in it, safe. We also work with your staff and managers to educate them on proper sanitation and irrigation practices, so they can be a part of your pest prevention strategy. Call us today for a detailed estimate.
Get Your Consultation Now!
Schedule Today! Please enter your contact information below and a pest control representative will contact you soon.
Affiliations & Accreditations