A suburban community with just the right mix of open rural spaces makes Terrace Heights, WA a place people want to call home. Terrace Heights offers a quick commute to the large city of Yakima and quiet, community-oriented neighborhoods to take respite in each evening. The plentiful green spaces located in Terrace Heights not only attract people but many insects and rodents as well. To keep pests out of your Terrace Heights home, partner with Prosite Pest Control, a local, family-owned company. We will keep pests out of your Terrance Heights home or business with the help of our comprehensive residential and commercial pest control services. Prosite Pest Control works with customers to ensure that our area's most common pests are kept away from homes and businesses. To learn more about our industry-leading pest control services, call us today!
Residential Pest Control In Terrace Heights, WA
After waking up in the morning, you should never come into your kitchen to discover a line of ants traveling over your counters. You should never have to open a cabinet to discover rodent droppings. And a spider should never startle you in your shower. To keep household pests out of your Terrace Heights home and away from you and your family, partner with Prosite Pest Control. After choosing us for your home's pest control needs you can expect the following:
An initial service with a thorough pest inspection to find existing pest problems.

The completion of an exterior treatment. In addition, the outside of your home will be de-webbed and any other pest control services included in your specific plan are performed.

Year-round pest protection against common household invaders.
Prosite Pest Control is committed to protecting homes and the people living inside them from our area's toughest pests. Discover which of our 3 SiteCare home pest control plans will meet the unique needs of your Terrance Heights home by contacting us today!
Tips To Avoid Cockroaches In Terrace Heights, WA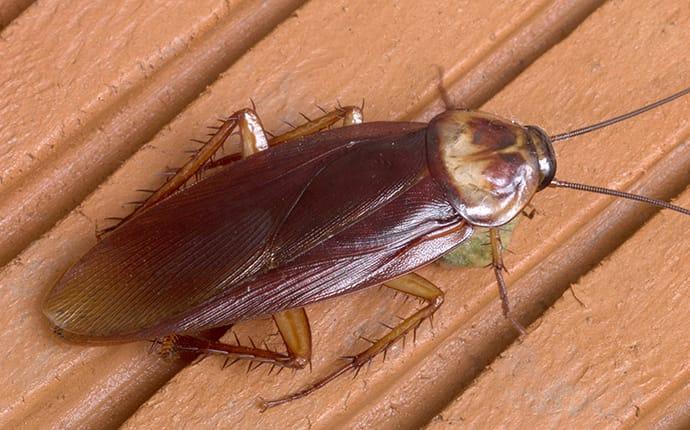 Lurking in the dark corners of homes and businesses cockroaches are waiting for night to come so they can emerge from their hiding spots to forage for food. And they contaminate food and any surfaces they come into contact with during the process. Cockroaches are disease-spreading pests and should never be allowed to live inside any home or business. These pests are highly adept at finding their way inside to seek safe shelter near food sources. Keep cockroaches out of your Terrace Heights structure with the following tips:
Seal cracks and crevices in your structure's foundation. This helps to prevent cockroaches from finding their way inside.

Place Caulk around doors and windows.

Install weather stripping around exterior doors.

Keep garbage inside cans with tight-fitting or locking lids.

Store garbage, compost, and woodpiles up off of the ground and away from your structure.

Repair leaky pipes.

Reduce moisture levels by utilizing a dehumidifier.

Store food in containers with tight-fitting lids or the refrigerator. Never leave food out on the counters.

Wipe down counters and kitchen tables regularly.

Routinely sweep and/or vacuum floors.
In the event that cockroaches become a problem inside your Terrace Heights home or business, immediately contact us. Prosite Pest Control works closely with home and business owners to keep cockroaches and other common pests out!
Sure Signs That Bed Bugs Have Invaded Your Terrace Heights, WA Property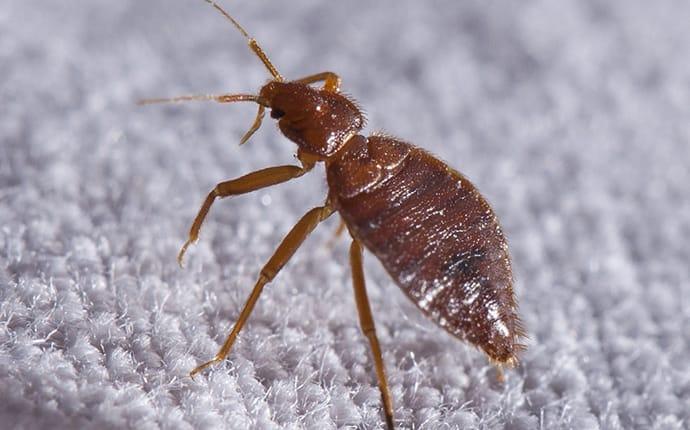 Shaped like an apple-seed and easily able to hide unseen in tight cracks and crevices, bed bugs often escape detection until the infestation has grown large in size. Knowing some of the sure signs of a bed bug infestation is the best way to ensure your home doesn't become overrun with these biting, blood-feeding pests. Signs that bed bugs have hitchhiked their way into your home include:
Black streaks (fecal material) on mattresses, linens, and on floors.
Tiny blood spots on sheets, pillows, or walls.
Shed skins. As bed bugs grow they shed their skins and leave them in piles under mattresses, on the floor, and in drawers.
Live or dead adult bed bugs in the seams of mattresses, box springs, or upholstered furniture.
Adult bed bugs hiding behind wall hangings, behind baseboards and in the cracks of floors, walls, or wooden furniture.
Eliminate bed bugs with the help of Prosite Pest Control. If bed bugs ever find their way into your Terrace Heights home, our professionals can quickly come to your aid and provide the services needed to eliminate the entire infestation. For more information about how we get rid of bed bugs, give Prosite Pest Control a call today.
Commercial Pest Control In Terrace Heights, WA
Prosite Pest Control is a company driven by science and obsessed with offering exceptional service. Let us protect your Terrace Heights business from pests with the help of our customized commercial pest control solutions. Committed to offering long-term solutions, we will work with you to address your business's specific pests pressures. After choosing Prosite Pest Control to meet your pest control needs, you can be sure that pests will no longer be a threat to you, your customers, or your employees! Learn more about our state-of-the-art, eco-friendly pest control solutions and how they can keep your business free of pests throughout the entire year by reaching out to Prosite Pest Control today.
Get Your Consultation Now!
Schedule Today! Please enter your contact information below and a pest control representative will contact you soon.
Affiliations & Accreditations