Sunnyside, a beautiful Washington city is aptly named because of the 300 days of sunshine it provides residents and visitors each year. Surrounded by wine country, Sunnyside is a beautiful place to live, work, and play. Another benefit to living in Sunnyside is being able to protect your home or business from pests with the help of the local professionals found at Prosite Pest Control. We are a pest control company that is science-driven, service-obsessed, and dedicated to providing exceptional pest control. To learn more about our family-owned and operated company and our customized pest control services, call Prosite Pest Control today.
Residential Pest Control In Sunnyside, WA
To eliminate current pest problems and prevent future pest issues inside your Sunnyside home, we offer all-inclusive pest protection through our 3 SiteCare home protection plans. We understand how stressful pest invasions can be, the damage they can cause, and dangers they can introduce. This is why each of our plans (SiteCare Guardian, SiteCare Advantage, SiteCare Complete) offer a different level of coverage, year-round pest control, free re-treatments, and are designed to meet the unique needs of any homeowner.
No matter which of our SiteCare home pest control plans you choose, our professionals always begin with a thorough pest inspection to identify your home's specific pest problems. At each visit, they will treat the exterior of your home, de-web the outside of your home, and perform other services included in your plan. To learn more about our SiteCare home pest control plans, contact us today!
Guide To Avoiding Rodent Problems In Sunnyside, WA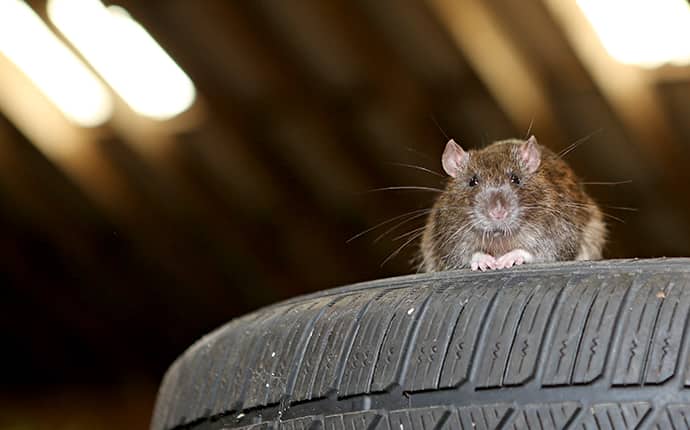 Rodents can find their way into Sunnyside homes any time of the year. To stop rodents from finding their way inside your home, try these helpful outdoor and indoor rodent prevention tips.
Outdoor Rodent-Prevention Tips:
Make sure that outdoor trash cans are placed away from the exterior of your home and have locking lids on them.

Remove bird feeders from your property.

Place garden and compost areas a distance away from your home.

Trim tree branches, shrubs, and bushes away from your home. Remove piles of debris from your property.

Seal gaps and openings in the foundation, exterior walls, and roof of your home.
Indoor Rodent-Prevention Tips:
Remove trash from your home on a daily basis.

Keep storage areas clean and organized.

Store food in the refrigerator, freezer, or in containers with airtight lids.

Quickly clean up spills and crumbs.

Regularly vacuum floors and wipe down tables and counters.
Prosite Pest Control offers comprehensive rodent control services that can be completed on their own or as part of one of our home pest control plans. To learn more, reach out to Prosite Pest Control today!
Learn How Bed Bugs Invade Sunnyside, WA Homes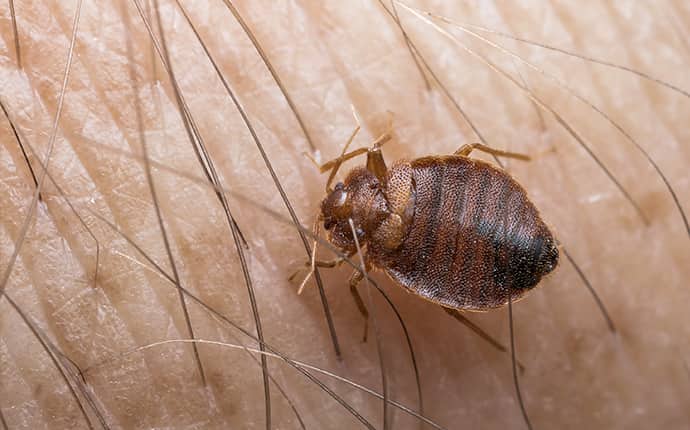 Blood-feeding bed bugs have the potential to find their way into any Sunnyside home. Bed bugs don't care how big or small, or clean or dirty, your home is. They only care that it is providing them with food (you and your family) and shelter. Bed bugs can enter homes in a variety of ways, including:
Hitchhiking their way inside on you or your belongings after coming into contact with them in public places: hotels, libraries, movie theaters, shopping centers, hospitals, airports, schools, and more.

On clothing (new or used) that has been purchased.

Inside used mattresses, box springs, and furniture.

On the clothing or personal belongings of houseguests.
If you discover bed bugs in your home, immediately contact Prosite Pest Control. We offer the comprehensive bed bug control services needed to eliminate any bed bug infestation. To schedule a site consultation, reach out to us today!
Commercial Pest Control In Sunnyside, WA
Insects and rodents can ruin inventory, structures, and the reputation of any Sunnyside business. To protect your unique business from invasive pests, Prosite Pest Control relies on Integrated Pest Management (IPM), offers customized pest solutions, and provides long-term results. IPM allows our technicians to use the least amount of chemicals possible while still providing exceptional pest control. Our licensed and insured technicians provide exceptional commercial pest control by reducing pests' access to food, water, and shelter and using pesticides (in their least toxic form) only when necessary.
To learn more about keeping invasive, damaging, and dangerous pests out of your Sunnyside business and away from your customers and employees, contact Prosite Pest Control today!
Get Your Consultation Now!
Schedule Today! Please enter your contact information below and a pest control representative will contact you soon.
Affiliations & Accreditations