Complete Pest Control Solutions In South Cle Elum, WA
Are you looking for the friendly small town in Washington? Located in the center of Kittitas County in the center of the state of Washington, South Cle Elum may be the perfect place for you. Originally a railroad town, South Cle Elum is the type of town where you know your neighbors and you can feel comfortable leaving your doors unlocked.
But whether you keep your doors locked, unlocked, open, or closed, pests may still find their way in. That is where we can help. At Prosite Pest Control, we pride ourselves on providing high quality, science-based service to residents of Central Washington. You can rest assured knowing that we are A+ members of the Better Business Bureau and members of the National Pest Management Association. If you have a pest problem in South Cle Elum, look no further than Prosite Pest Control, your source for year-round pest control solutions.
Residential Pest Control In South Cle Elum, WA
Nothing can make you feel as uncomfortable as a pest infestation in your home. Rodents in the garage, roaches in the kitchen, or mosquitoes in the backyard make it impossible to relax. At Prosite Pest Control, we offer a wide variety of option to get you back to living pest-free in no time.
If you have an active infestation in your South Cle Elum home, or want to make sure you don't have a problem in the future, contact us about our SiteCare home pest control plans. We offer three different levels of SiteCare service, designed to provide year-round pest control that fits your needs and budget. Some of the pests treated by our SiteCare service include:
Ants

Beetles

Spiders

Flies

Silverfish

Earwigs

Centipedes and millipedes

Stink bugs

Gnats

Box elder bugs

Crickets
Outside of our SiteCare plans, we also offer stand-alone services to handle any additional needs you may have around your home. These services include:
Bed bug control

Termite control

Rodent/wildlife control

Bat removal

Exclusion services/spray foam insulation

Clean up and odor control
No matter what type of pest you are dealing with, at Prosite Pest Control, we have a plan to help get you and your family back living safe and pest-free in your home.
The Importance Of Quality Rodent Control In South Cle Elum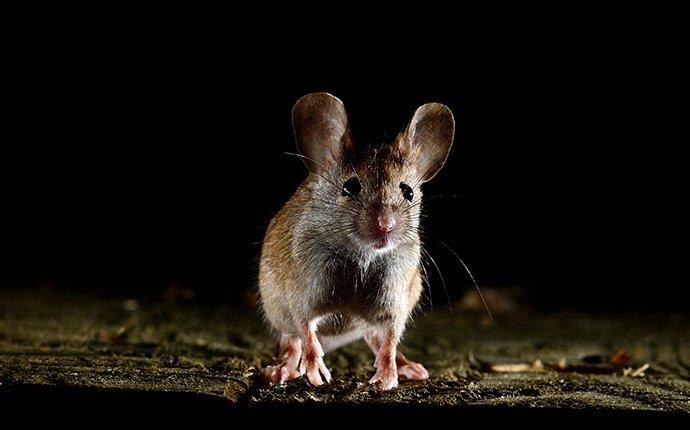 Scratching noises coming from your walls? Droppings in your cabinets? Maybe you've even seen a mouse scurry for cover when you turn the lights on? All of these could be signs of a rodent problem in your South Cle Elum home.
While it may be easy to dismiss rodents as a cute or furry nuisance, they are responsible for any number of issues in your home. The first thing to be worried about with rodents is property damage. They chew constantly to find food and keep their teeth sharp. Rodents have been known to eat through wood, drywall, live electrical wires, as well as PVC or lead pipes. This can lead to fires or floods in your home, as well as expensive repairs.
And if the property damage isn't bad enough, you also need to be aware of the health issues that rodents cause. There are over 35 diseases that rodents can transmit in your home, including:
Hantavirus

Salmonella

E. coli

Bubonic plague

And many more
They can also trigger allergy attacks in those who are sensitive. If you have a rodent problem, don't wait for property damage or a health scare to occur, call us at Prosite Pest Control immediately for rodent control.
What Attracts Mosquitoes To South Cle Elum Properties?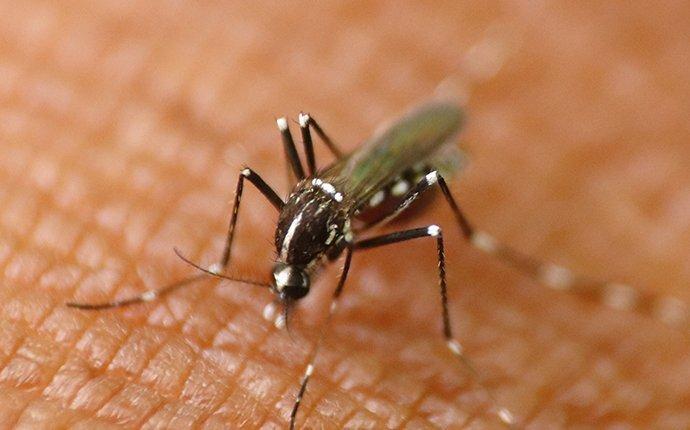 There is usually one reason that mosquitoes are attracted to your property: standing water. Mosquito larvae need water to develop, so mosquitoes seek out standing water as a breeding ground. Limiting standing water on your property will drastically reduce the mosquito population. Be sure to check in areas such as the following:
Pool covers

Kiddie pools

Bird baths (change the water frequently)

Flowerpots

Empty tires
Any other surfaces/objects that can collect water
If you're still concerned about mosquitoes on your property, contact us at Prosite Pest Control, where we can get you back to living mosquito-free in no time.
Commercial Pest Control In South Cle Elum, WA
At Prosite Pest Control, we know what business owners go through daily to keep things on track. We know the time and effort you put in to make your business run. We also know that with all you have going on, it is easy to overlook pest control in your commercial space. Unfortunately, we also know that nothing can ruin your business's reputation faster than a pest infestation. In today's world, all it takes is one pest and one online review to cause you massive headaches and cost you money. Our goal at Prosite Pest Control is to keep that from happening.
We know that no two businesses are the same. That is why we will develop a custom pest control solution for your commercial building. This includes thorough inspections, developing a long-term treatment plan, detailed reports about your current and potential future pest pressures, and education for your employees about what can be done to limit pest problems. Whether you run a restaurant, warehouse, retail store, or anything in between, we pride ourselves on making sure your business stays pest-free.
Get Your Consultation Now!
Schedule Today! Please enter your contact information below and a pest control representative will contact you soon.
Affiliations & Accreditations