Complete Pest Control Solutions In Snoqualmie Pass, WA
If you've ever tried to deal with pests in your Snoqualmie Pass home or business by yourself, there are a few things you should know. Local pests are more than just a simple nuisance. Many can be destructive to your property or dangerous to your health. That's why the inconsistent results from home remedies and store-bought solutions are not the best response to the serious pest problems that can plague your home or business 12 months out of the year.
Instead of putting everything that matters most to you at risk, why not partner with the most effective and affordable professional pest solutions in the area? When you allow our Prosite Pest Control technicians to create a customizable plan for your property, you'll have access to the following benefits:
Custom pest-proofing plans
Interior and exterior pest removal (including wildlife)
Pet and kid-friendly pest solutions
Low monthly costs
Expert inspections and consultations
Give us a call today to schedule a consultation with one of our experts or check out our specific pest services below.
Home Pest Control In Snoqualmie Pass, WA
If you really want to protect your Snoqualmie Pass home, then you don't want to waste your time or money on home remedies and store-bought solutions that only eradicate a small portion of the issue. Allowing pest problems to linger can you put your home and family at risk of property damage or dangerous medical conditions due to the spread of dangerous bacteria.
When you partner with Prosite Pest Control, you'll not only get the kind of expert care that can ensure a safe environment for your family, but you'll also get the kind of customer service that comes with a family-owned and operated company. Call us today to schedule a consultation with one of our friendly, highly trained residential pest control experts.
Why Your Snoqualmie Pass Home Needs Bed Bug Control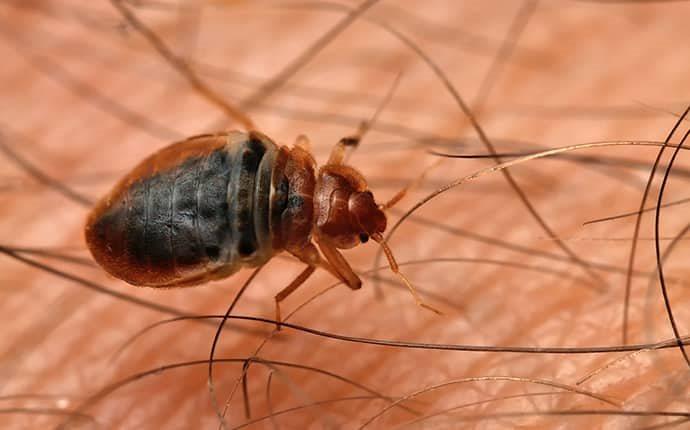 You might think that bed bugs only invade dirty homes, but these invasive pests are actually only after one thing: human blood. Since they're very small and don't travel well, they cling on to various items like luggage and used furniture to hitch rides into homes. Plus, since they only come out after you've fallen asleep (or are very still), you'll rarely notice the pests themselves. Here are the best ways to spot a bed bug problem before dealing with the health effects of a long-term infestation.
Rust-colored rings on mattresses and furniture
Itchy, red bites on your skin in a line or cluster
Musty odors on furniture
Bed bug carcasses in the crevices of furniture
Unfortunately, spraying or vacuuming the surface of your furniture will not affect a majority of the infestation as most bed bugs will remain burrowed beneath the cushions along with their eggs. For bed bug solutions that you can count on, partner with our residential pest control experts at Prosite Pest Control. After a thorough inspection, we'll put together a customizable plan for your specific needs and get rid of bed bugs completely. Don't wait until the infestation becomes unmanageable. Give us a call at the first sign of a problem.
Why Do I Have Cockroaches On My Snoqualmie Pass Property?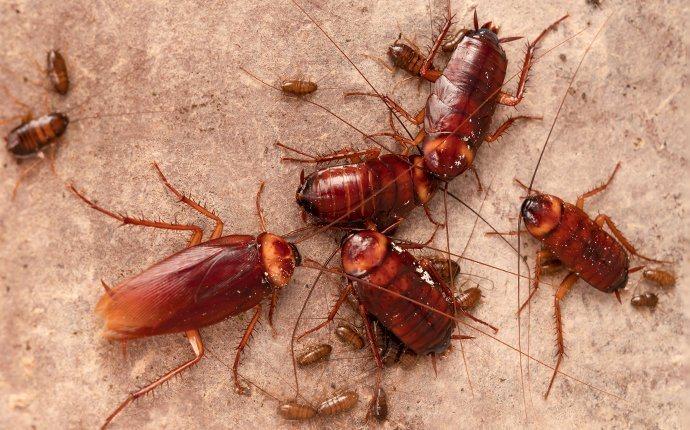 Cockroaches are not only some of the nastiest looking pests on the planet, but they are also some of the most dangerous. They'll spread harmful bacteria and allergy-inducing pathogens all over your home as they move around in search of poorly stored food and loose crumbs. Unfortunately, since they are extremely flexible, yet formidable, it is very hard to keep them out and get rid of them once they're in.
Limiting your chances of a cockroach infestation is all about limiting their attraction to your home. Cockroaches are much more likely to invade your home if you have the following problems:
Poorly stored food
Irregular cleaning habits
Loose crumbs in kitchen and dining areas
Easily accessible trash
Moisture buildup in low-traffic areas
Since roaches are afraid of humans and daylight, you'll rarely ever see more than one or two, even at night. That's why it's important to get a professional consultation at the first sign of a problem to ensure that the health threat is eliminated as soon as possible. Our professional pest control technicians will identify the roots of the infestation and ensure that every cockroach is eradicated before putting together a prevention plan for your specific property needs. Give us a call today to schedule an appointment with one of our friendly pest control experts.
Commercial Pest Control In Snoqualmie Pass, WA
As a Snoqualmie Pass business owner, protecting your customers, employees, facility, and reputation in the community should be your top priorities. Unfortunately, many of the local pests that love to invade Snoqualmie Pass commercial facilities are a direct threat to all of these things.
That's why you need more than just an expert opinion. You need the kind of attentive service that comes when you partner with a locally owned and operated pest control company. Since we know what it's like to run a business in the Snoqualmie Pass area, we take pride in providing affordable, effective pest control solutions to as many local businesses as possible. Call us today to schedule a consultation with one of our commercial pest control experts.
Get Your Consultation Now!
Schedule Today! Please enter your contact information below and a pest control representative will contact you soon.
Affiliations & Accreditations