Complete Pest Control Solutions In Roslyn, Washington
Founded in 1886, Roslyn, WA, is located 80 miles east of Seattle. It's a coal mining town with a long history. Since the very beginnings of our community, pests have been a consistent presence around town. These unwelcome guests seek sources of food, water, and shelter in local homes and businesses. Our properties are vulnerable to experiencing pest infestation, and that comes with a long list of health and safety risks. The best way to protect yourself is to depend on the professionals.

Prosite Pest Control provides quality pest control services to the people of Central Washington. We service homes and businesses throughout Kittitas County and the surrounding areas, and we've been providing effective, year-round pest control programs since 2011. Our pest control plans start as low as $29, and our treatment strategies are always customized to meet the specific needs of your property and your pest predicament. Give us a call today to discuss your residential or commercial pest control needs.
Home Pest Control In Roslyn, WA
As a homeowner, it's important to consider your pest control needs. The most effective way to protect your Roslyn home, and your loved ones inside of it, from the repercussions of household pest infestation is to secure ongoing professional pest control services. Our residential pest control services provide residents with year-round pest coverage, including:
All-inclusive pest protection.
Proactive and preventative solutions.
Free re-treatments.
Interior service guarantee.
Pest-proofing and residential exclusions.
Safe for family and pets.
Our plans cover all your basic pest control needs, and can be customized to your property. Optional upgrades include rodent coverage, termite service warranty, preferred pricing on wildlife services, and supplemental monitoring and preventing. Our SiteCare Home Protection plans give you extensive coverage from household infestation:
SiteCare Guardian
Starting at $29 per month.
Quarterly pest control.
Four services per year.
Covers 30+ pests.
SiteCare Advantage
Starting at $49 per month.
Exterior Rodent Prevention.
Interior pest monitoring & prevention.
SiteCare Complete
Starting at $69 per month.
Exterior Rodent Prevention.
Interior pest monitoring & prevention.
Unlimited service on-demand.
24-hour on-site guarantee.
Termite service warrant.
Preferred pricing on wildlife services.
No matter your residential pest problem, we're ready to help. Contact us to learn more about our pest control treatments, and how we can protect you and your loved ones from the perils of infestation.
A Step-By-Step Guide To Bed Bug Control In Roslyn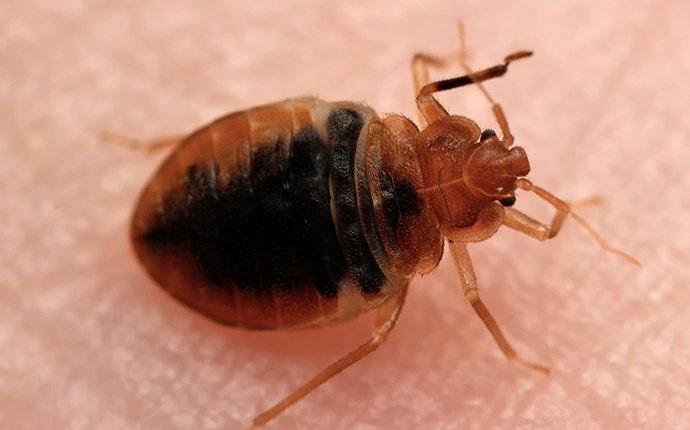 Bed bug infestation is something straight out of a nightmare. These nocturnal pests only emerge at night, and when they do, they feed on our blood. It's difficult to catch them in the act of feeding, meaning infestation can spread quickly without your knowing it. If you want to be proactive, consider the following bed bug prevention tips:
Eliminate excess clutter around the property.

Examine secondhand clothing and furniture closely before bringing inside.

Inspect all items for signs of bed bug activity before bringing home.

Steam clean upholstery, carpets, curtains, etc.

Utilize protective encasements for mattresses and box springs.

Wash and dry all linens, bedding, and clothing on high heat.
If you're looking for quality bed bug control solutions, it's best to call on the experts. Here at Prosite Pest Control, we identify infestation, and eradicate the problem completely. With our help, you can rest easy knowing your bed is totally bug-free. Contact us today to learn more about our bed bug treatments.
Roslyn's Most Effective Mosquito Prevention Tricks
Mosquitoes are parasitic pests that can do more damage than an itchy bite. The truth is, they can transfer a long list of vector-borne illnesses through their bite, exposing us to serious health risks. In order to prevent mosquitoes from nesting on your Roslyn property, it's important to be proactive. Here are some tips for reducing your exposure to mosquitoes:
Fix any ripped or damaged door and window screens.

Get rid of sources of standing water.

Keep vegetation well-trimmed, and keep the grass short.

Maintain functioning gutters and downspouts.

Wear mosquito repellent and clothing treated with DEET.

When possible, keep windows and doors closed.
These tips can help, but for the best results, it's a good idea to secure professional protection. Reach out to Prosite Pest Control today for quality mosquito control services that you can depend on throughout the year. We're here to protect your property from these vector pests, and keep them away for good.
Commercial Pest Control In Roslyn, WA
The only guaranteed way to guard your business from infestation is to get help from the pros. Here at Prosite Pest Control, we provide thorough commercial pest control solutions that Roslyn business owners can depend on. We service a variety of local properties, some of which include retail stores, food processing, property management, education, industrial warehouses, and hospitality.

Using state-of-the-art pest control practices and technologies, we guarantee the long-term results that your business needs to survive. Not only do we cover all your basic commercial pest control needs, but we help your property adhere to industry regulations. Our goal is to set your business up to succeed moving forward, and that means maintaining a pest-free facility for your customers and employees.
Get Your Consultation Now!
Schedule Today! Please enter your contact information below and a pest control representative will contact you soon.
Affiliations & Accreditations