Complete Pest Control Solutions In Ronald, WA
Pests of all shapes and sizes live here in Ronald and have no problem getting into residential and commercial properties. The key to a pest-free property is implementing a year-round pest management plan from Prosite Pest Control. We are committed to delivering exceptional pest control solutions designed with your needs in mind. And, because we understand that every property is different, we provide customized pest control solutions. No matter what type of pest problem you're facing, you can count on the professionals at Prosite Pest Control to get rid of it. Contact us today to learn more about all of the commercial and residential pest control services we have to offer.
Residential Pest Control In Ronald, WA
Whether you recently moved into the area or you've lived here your entire life, pests will have no problem getting into your Ronald home and making themselves comfortable. Pests are a major problem for homeowners. Not only can they damage your property and destroy your personal belongings, but they can also spread dangerous diseases that can make you and your family sick. To protect your Ronald home and family from pests throughout the entire year, you need ongoing pest control services from Prosite Pest Control. Whether you're dealing with ants, spiders, rodents, or other pests, you can count on our skilled technicians to get the job done right. In addition to our general pest control plans, we also provide a variety of additional pest control services, such as bed bug control and wildlife control.
Bed Bug Control: Practical Advice For Ronald Homeowners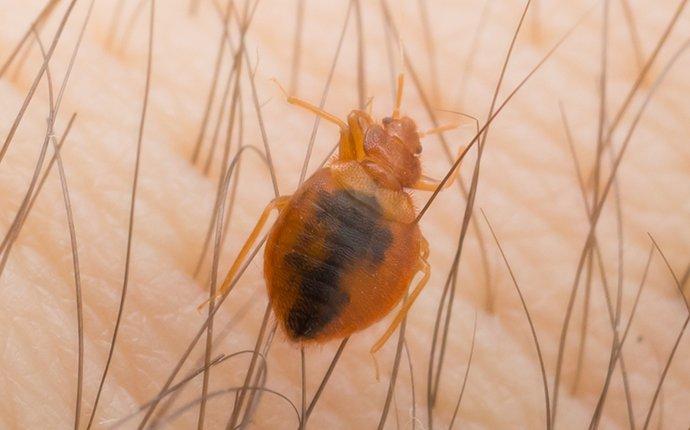 Bed bugs are small, parasitic pests that feed on the blood of humans. One of the most frustrating things about bed bugs is how challenging it can be to keep them away from your Ronald home. Bed bugs can't hop or fly like other pests. Instead, they crawl onto the bags and belongings of unsuspecting individuals to get from one location to another. To avoid bringing bed bugs into your home, it's important to be vigilant and take steps that will minimize the chances that bed bugs will hitch a ride home with you.
Never set down your bags and belongings on the floors of public spaces, such as libraries, schools, airports, and movie theaters.
Store your clothing in vacuum-sealed bags when you travel.
After returning home from a trip, inspect your bags for signs of bed bugs or their eggs, especially around pockets, creases, and zippers.
Vacuum your carpets and floors regularly to pick up any stray bed bugs that manage to get into your home.
While prevention tips are certainly a great start, they won't solve your bed bug problems entirely. The most effective way to rid your Ronald home of bed bugs is with professional bed bug control services from Prosite Pest Control. Get in touch with us today for more details about our bed bug treatments.
How To Keep Spiders Out Of Your Home In Ronald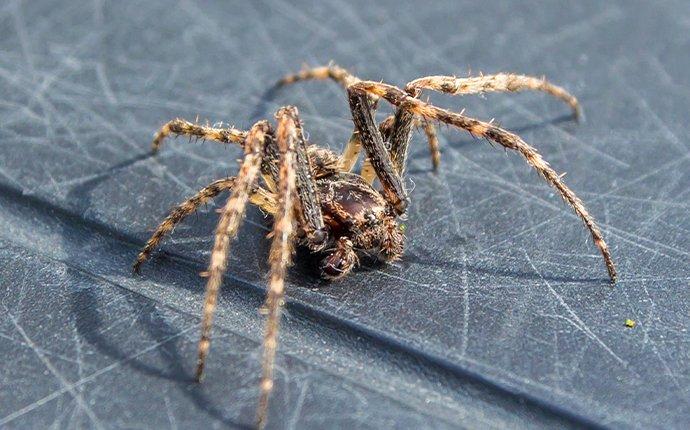 Spiders are predatory arachnids that feed on nuisance insects such as flies and moths. While spiders play an important role in the ecosystem by keeping nuisance insect populations under control, you still don't want to find them living in or around your Ronald home. Spiders don't invade homes while searching for shelter or warmth, unlike other pests. Instead, spiders invade residential properties for one of two reasons: to find a mate or follow their source of food. If you're dealing with spiders in and around your Ronald home, it's usually an indicator that you already have an insect infestation on your hands. To keep spiders out of your home, take steps to minimize how many insects get into your home. Reduce sources of excess moisture, keep your garbage cans covered, and seal gaps in your foundation. The most effective way to prevent spiders and insects from taking over your property is to implement a professional pest control plan from Prosite Pest Control. Reach out to us today to learn more about how we solve spider problems.
Commercial Pest Control In Ronald, WA
Running a business is a difficult and time-consuming task that comes with a lot of responsibilities. And one of those responsibilities is keeping your commercial facility free of dangerous and destructive pests. When it comes to protecting your Ronald business from pests, you can't go wrong with a little help from the professionals here at Prosite Pest Control. We're proud to take care of your commercial pest problems so that you don't have to. At Prosite Pest Control, we understand that there's no such thing as a "one size fits all" approach to pest control, which is why we'll work with you to develop an excellent solution tailored to the needs of your business. Our technicians have the experienced needed to provide high-quality services in a variety of industries, including healthcare facilities, retail stores, and more.
Get Your Consultation Now!
Schedule Today! Please enter your contact information below and a pest control representative will contact you soon.
Affiliations & Accreditations