Complete Pest Control Solutions In Quincy, WA
Quincy, WA is a city that sits within Grant County and is considered one of the best places to live in the state, thanks to its strong economy, residential and commercial properties, and wealth of natural attractions. With those natural attractions and the people comes the arrival of pests, which is why professional pest control services are often sought after in this nice city.
At Prosite Pest Control, our team understands the pain of unwanted pest infestations, which is why we focus on providing the absolute best in residential and commercial pest control solutions. We combine a deep understanding of the pests local to the area with Integrated Pest Management (IPM) principles for guaranteed results. Don't wait to experience a pest-free property by working with the team at Prosite Pest Control today. We'll happily tackle all of your pest problems so you can get back to pest-free in no time!
Home Pest Control In Quincy, WA
Your home should feel safe and like a place you want to spend time in, which is impossible when pests overrun the property. Not only are they annoying, but pests also bring problems like property damage and disease transmission, among others, with them.
The best way to keep your home protected is with professional residential pest control services. Our team has year-round coverage tailored to your unique needs and wants, offering a superior solution that will leave you feeling encouraged and at peace. To that end, we provide three levels of pest protection, which are:
SiteCare Guardian
SiteCare Advantage
SiteCare Complete
Call our team at Prosite Pest Control today to learn what superior pest control solutions are like by exploring our residential pest control programs. Don't wait to enjoy a pest-free home once again!
Why You Should Avoid Do-It-Yourself (DIY) Rodent Control In Quincy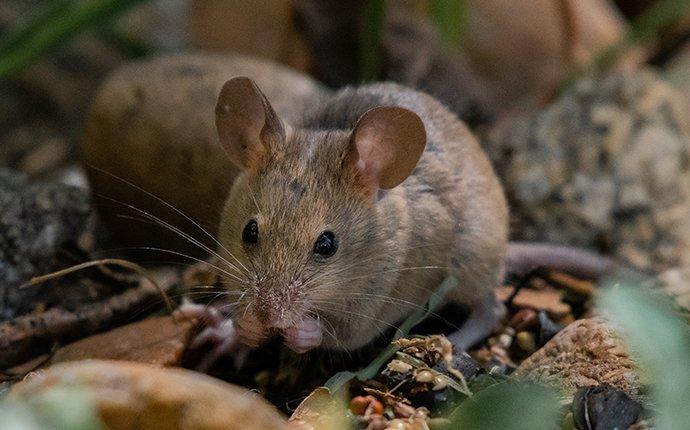 Rodents seem to invade homes and businesses at will, which is why most people are quick to consider DIY rodent control to gain some ground. However, there are some excellent reasons why you should avoid DIY solutions, such as:
Prolific Breeders: Even the best DIY solutions only work on a one-to-one basis. When matched up against multiple litters a year of 4-8 new mice babies, that kind of battle is one you won't win.
Higher Long-Term Costs: While the initial cost is much less than professional services, the truth is you'll spend a lot more time and money trying to handle the problem on your own.
Tough To Access: Rodents like to hide. Even worse, they hide in places that are inaccessible to the average person. Professionals have the resources to find rodents no matter where they hide.
We could go on and explain more about why DIY won't work for your rodent problem, but we'd rather focus on getting you the help you need. Contact us today to discuss your rodent control needs and become rodent-free once again!
Carpenter Ants Or Termites - Which Is Causing Damage To Your Quincy Home?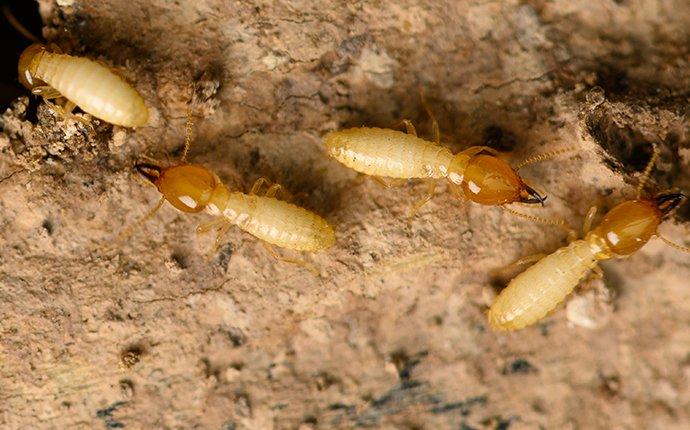 Next to disease transmission or direct harm, the potential for property damage is the largest reason why pests don't belong near your home. There are two pests to watch out for in the Quincy area: carpenter ants and termites. So, which pest is causing the damage?
Carpenter ants are a significant problem in the Quincy area. They get inside common routes like nearby firewood, but they also get in through unsealed entry points, making it a challenge to keep them away.
Since carpenter ants don't actually feed on the wood, they arguably cause unmatched damage since they don't discriminate. If wood is in their way, they tunnel through.
However, termites are also a threat to your home. Unlike Carpenter ants, this pest does eat the wood, which means once they get inside, they're never leaving until your home is destroyed or you get rid of them first.
Ultimately, the best way to stay protected against property damage is to work with professionals trained in carpenter ant and termite removal. Reach out to the team at Prosite Pest Control today to get started!
Commercial Pest Control In Quincy, WA
When your business is functioning properly, everything feels perfect because customers and employees are happy. Unfortunately, when pests invade, they disrupt things so badly that you could end up with negative reviews or even needing to shut down depending on the type of infestation.
We find that unacceptable, which is why we focus on providing customized commercial pest control solutions designed with your specific needs as a business in mind. We're experienced in working with multiple business types, from healthcare facilities and retail stores to schools and hotels.
Call our team at Prosite Pest Control when you want the job done correctly the first time. We're happy to keep your business protected from pests, so reach out to get started today!
Get Your Consultation Now!
Schedule Today! Please enter your contact information below and a pest control representative will contact you soon.
Affiliations & Accreditations