Complete Pest Control Solutions In Pine Glen, WA
When you own a home or business, it should be your number one goal to keep it protected from harm. However, when pests such as rodents and insects invade your Pine Glen property, they put that goal at risk. Give your commercial or residential property the complete protection it needs by partnering with the skilled professionals here at Prosite Pest Control today. Whether you're looking for residential pest control services, wildlife removal, or anything in between, you can count on Prosite Pest Control to deliver excellent pest management solutions. Say goodbye to rodents, bed bugs, and other pests when you turn to the professionals at Prosite Pest Control for all of your commercial and residential pest control needs.
Residential Pest Control In Pine Glen, WA
Living with pests is not a pleasant experience. Not only are pests a nuisance, but they also pose a serious risk to the health of you and your family. Rodents can damage your property, ants can contaminate your food, and cockroaches can spread a wide variety of harmful diseases. The best way to ensure your Pine Glen home remains pest-free throughout every season is to partner with the skilled pest technicians here at Prosite Pest Control. Our residential pest control services begin with a thorough inspection to identify current infestations and points of entry. Then we'll develop a treatment plan to target your unique pest control needs. Whether you're dealing with cockroaches, spiders, rodents, ants, or other pests, we have what it takes to get rid of them. Get in touch with Prosite Pest Control today to find out which of our residential pest control plans is right for your Pine Glen home.
What Is The Most Effective Rodent Control Method For Pine Glen Properties?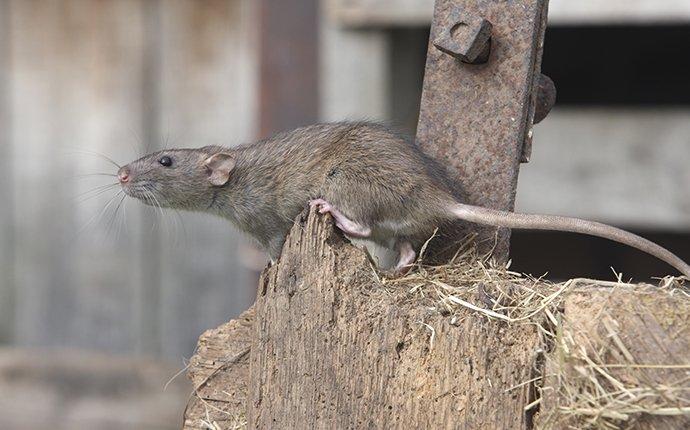 Pine Glen is home to many different types of pests, and rodents such as rats, mice, and squirrels are among those pests. While rodents might not look like much of a threat, they cause many problems when they invade residential properties. Rodents often chew on all kinds of things to wear down their front teeth, including electrical wires, structural beams, and personal belongings. Mice, rats, and other rodents are also capable of introducing harmful bacteria into your home, which can make you and your family sick. The most effective way to control and prevent rodent infestations is with the help of the highly-trained pest technicians here at Prosite Pest Control. For years, we have been committed to helping homeowners keep their Pine Glen properties free of all kinds of pests, including rodents.
Carpenter Ants & The Dangers They Bring To Homes In Pine Glen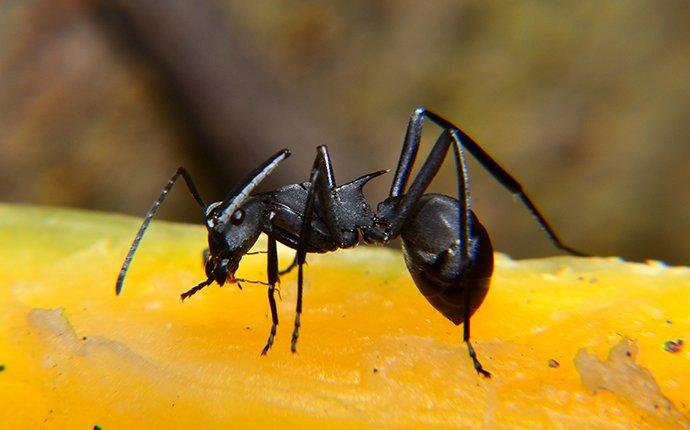 Carpenter ants are the largest species of ants found within the United States. Much like termites, carpenter ants are capable of causing serious damage to the structure of your Pine Glen home. However, the reason why carpenter ants damage homes is entirely different from termites. Termites infest residential properties to feed on cellulose, which is a material found in wood. However, carpenter ants infest homes to build a massive network of tunnels and nesting galleries for their colonies. Another difference between termites and carpenter ants is that carpenter ants do not eat the wood they infest. Instead, they often forage elsewhere on your property to find a source of food. While carpenter ants might not be quite as destructive as termites, they still pose a serious threat to the structural integrity of your Pine Glen home. Left undetected, carpenter ants can cause damage that costs hundreds, or even thousands of dollars to repair. Protect your Pine Glen property from carpenter ants and other pests by turning to the technicians here at Prosite Pest Control. We'll work with you to find the right solution for all of your pest control needs. Don't wait, contact us today to get started!
Commercial Pest Control In Pine Glen, WA
You've put a lot of hard work and dedication into making your Pine Glen business a success. So why would you allow pests to invade your commercial facility and put all of your hard work to waste? To defend your business from pests of all shapes and sizes, it's important to implement an ongoing commercial pest control plan from Prosite Pest Control. We have a deep understanding of area pests and how to prevent them from taking over your Pine Glen business. We understand that there's no cookie-cutter solution to pest problems, which is why we're ready to develop a unique commercial pest control plan to fit the specific needs and regulations of your industry. No matter what type of business you own, you can count on the professionals at Prosite Pest Control to deliver excellent, long-term solutions. Learn more about all of our commercial pest control services by contacting Prosite Pest Control today.
Get Your Consultation Now!
Schedule Today! Please enter your contact information below and a pest control representative will contact you soon.
Affiliations & Accreditations