Complete Pest Control Solutions In Parker, WA
Parker is a small town in central Yakima County, Washington. While Parker may be small, residents and visitors have to deal with big pest problems. Fortunately, Prosite Pest Control is here to help.
Prosite Pest Control technicians have the training and experience to solve any of the pest problems that your home or business is facing. We offer a variety of pest control solutions that are guaranteed to fit your needs and budget and keep pests from being an issue for your home or business.
Residential Pest Control In Parker, WA
Our homes are where we spend most of our time. We make memories there, relax with family and friends, share meals, watch TV, and just enjoy life. But life at home quickly becomes less enjoyable if you're dealing with a pest problem. Pests in your Parker home can not only be a nuisance but damage your home and threaten your family with health issues.
That is why at Prosite Pest Control, we specialize in keeping your home pest-free year-round. Our residential pest control plans come in three different levels designed to fit your needs and your budget. While all plans are slightly different, here are some of the bugs that they all protect against:
Ants, including odorous house, pavement, black, thief, harvester, and small honey ants

Wolf, cellar, and black widow spiders

House and cluster flies

Blowflies

Silverfish

Earwigs

Millipedes

Centipedes

Stink bugs

Gnats

Boxelder bugs

Crickets
If you have a pest problem in your Parker home or want a plan to make sure it stays pest-free, call us today. We will eliminate any pest problems you are facing quickly, and help you live pest-free in Parker.
Five Bed Bug Control Methods For Parker Homes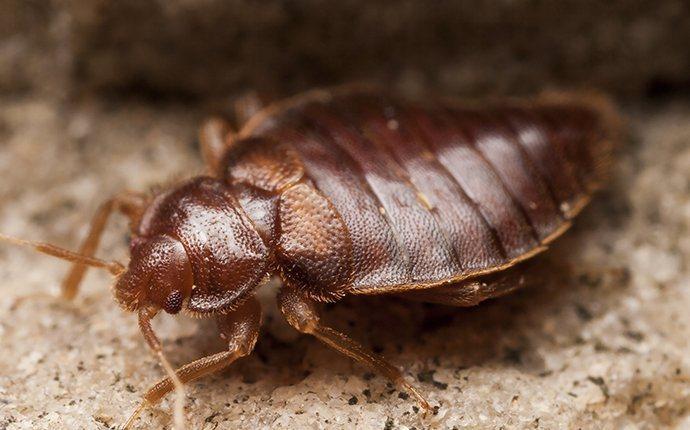 Just thinking about bed bugs can keep you up at night. These pests can quickly infest your home, making it impossible to get a good night's sleep and drive you crazy with their itchy bites. Fortunately for your sleep and sanity, there are some things you can do to keep bed bugs out of your home. Here are five bed bug control methods for your Parker home:
When traveling, keep luggage and clothes off the floor of hotels. Vacuum your luggage immediately after you return home.

Vacuum high-traffic areas of your home and office building regularly.

Wash with hot water or steam treat any new clothes, especially those bought at secondhand stores.

Thoroughly inspect furniture before you bring it into your home, including in the backs of drawers.

Beware of purchasing mattresses used of from thrift stores. Inspect the mattress completely, including seams and zippers for signs of bed bugs.
If you do have a bed bug problem, call us today. We can provide a variety of treatment options to eliminate your infestation quickly so you can get back to sleeping peacefully.
How Did These Cockroaches Get Into My Parker Restaurant?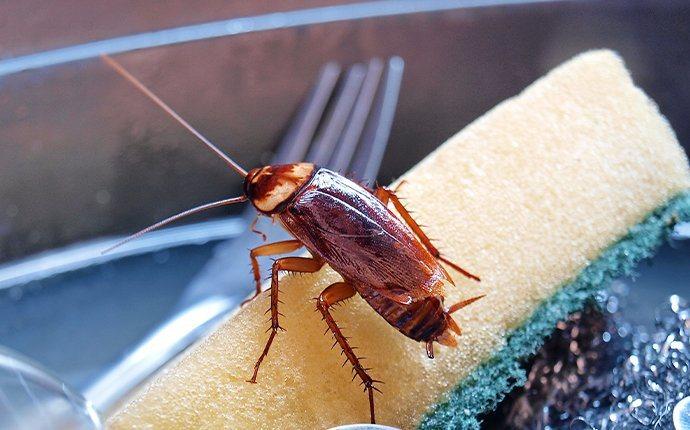 Cockroaches are a nightmare for any restaurant owner. They are unsightly pests, and they carry diseases and bacteria that can be transmitted to the food you are serving. Cockroaches in your restaurant can put your customers and your employees at risk.
Cockroaches enter building in search of food, moisture, and shelter. Unfortunately, restaurants usually have these three things in ample supply. Cockroaches gain access to your restaurant from outside sources like a food delivery or in an employee or customer's bag. They will also enter through structural defects like torn screens, holes in walls and foundation, or poorly maintained drains, all of which can be identified by our highly trained technicians during an inspection.
Cockroaches in our restaurant can damage your reputation and put your diners at risk. When roaches threaten your restaurant, contact us immediately. We will get rid of the infestation, work with you to figure out how they got in, and prevent them from returning.
Commercial Pest Control In Parker, WA
As small business owners ourselves, we know how important reputation is to your business. We also know that nothing can damage that reputation as quickly as a pest problem. Whether you have ants in your dressing room or rodents in your kitchen, pests drive away customers quicker than any service issues out there. They also lead to negative online and word-of-mouth reviews that prevent future customers.
At Prosite Pest Control, we take pride in protecting local small businesses. Here are just a few of the industries we service in Parker and the surrounding areas:
Food processing

Healthcare facilities

Multi-family housing units

Industrial facilities

Retail spaces

Schools and other educational buildings

Apartments and property management
Whatever your business, we can create a custom commercial pest control plan to fit your needs. Our technicians will inspect your property and build a plan based on the results. You will always receive documentation of services provided, materials used, and pests seen. We will also work with you to make sure your employees are educated on what they can do to limit pest infestations.
Don't let pests give your business a bad reputation. Call us today and let us get to work keeping your business running pest-free.
Get Your Consultation Now!
Schedule Today! Please enter your contact information below and a pest control representative will contact you soon.
Affiliations & Accreditations