Complete Pest Control Solutions In Nelson Siding, WA
Pests have no business infiltrating your Nelson Siding home or business. The professionals at Prosite Pest Control want to help you ensure you stay protected from pests of all shapes and sizes with our residential and commercial service options. Call today to find out more about our plans and ways that we can ensure pests never get a foothold on your property.
Home Pest Control In Nelson Siding, WA
At Prosite Pest Control, our highest priority is protecting your home and family from the dangers of pest infestation. We offer all-inclusive pest protection for homes in all of Central Washington with three levels of protection to ensure we meet your exact pest control needs. In addition to residential pest control solutions, we also offer the following specialty services:
Bed bug control: With accurate bed bug dog detection, highly effective conventional and heat treatments, and extensive expertise, our licensed pest control technicians have what it takes to get rid of stubborn bed bug populations.

Wildlife control: If you have squirrels in the attic, a skunk in the basement, or another wildlife invader, you'll want a prompt and expert solution. The professionals at Prosite Pest Control are ready to help.

Residential exclusion: Either as a standalone service or built into our wildlife removal services, Prosite Pest Control offers pest-proofing services designed to keep pests out. Our experienced technicians will make modifications and repairs to exclude animals from your home and save you money in the long run.
All The Ways Bed Bugs Get Into Nelson Siding Homes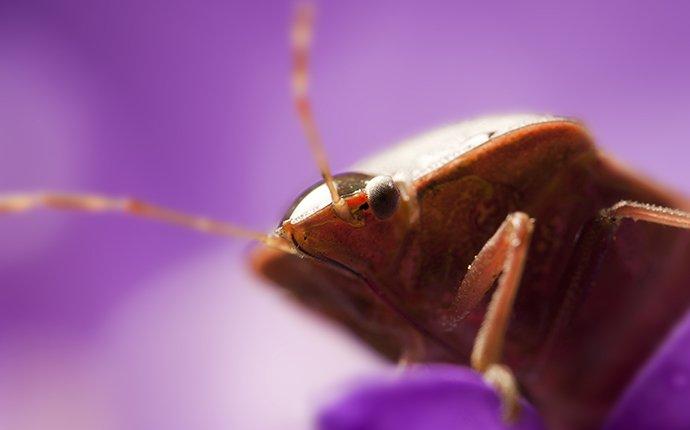 The thing about bed bug infestations is that we are typically the ones who bring them home. As hard as it is to believe, bed bugs are hitchhiking pests that are most often brought onto properties on the belongings of homeowners.
Unlike other pests, bed bugs cannot hop or fly, leaving them largely dependent on people for transportation. Anywhere lots of people gather can be a hot spot for bed bugs. They use public places as a way to gain access to new locations by climbing on unsuspecting individuals' belongings and getting a ride home.
Once bed bugs make it into your home, they waste no time finding hiding spots deep within the cracks and crevices of out-of-the-way places to begin breeding and multiplying. Bed bugs do not just infest beds. They can hide in furniture, cracks in flooring or trim, and even in appliances.
In fact, another common way bed bugs can enter into a home is on secondhand items like furniture or small appliances. It's important to always check these items closely for signs of bed bugs or their eggs before bringing them home.
The rate of bed bug infestations across the United States is on the rise. If you believe your home may be suffering an infestation, call the professionals at Prosite Pest Control for assistance. We can provide an inspection to assess the spread of infestation, effective treatment, and comprehensive follow-up. Call today to find out more about our bed bug control options.
Are There Poisonous Spiders In Nelson Siding?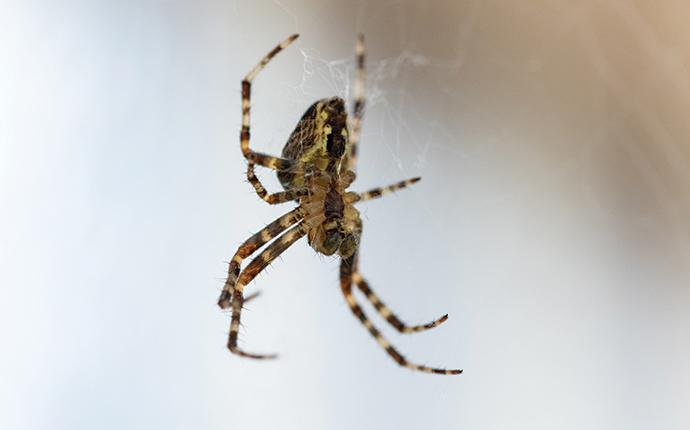 As a general rule, spiders are not aggressive pests. They tend to stick to themselves and avoid confrontation, but when on the defensive they will resort to biting. For most spiders in Nelson Siding, the result of these bites is an itchy red welt which is a nuisance but not a huge health concern. However, black widow spiders are an exception.
While black widows only bite in self-defense, they are the most toxic spider in America. For reference, a female black widow's venom is fifteen times stronger than a rattlesnake's. While fatalities are not common with black widow bites, the elderly and young children are particularly vulnerable to the effects of this venom. Regardless of age, it is important to seek prompt medical care if bitten by a black widow.
For help eliminating black widow and other spider populations from your Nelson Siding property, contact Prosite Pest Control today for more information about our spider control options.
Commercial Pest Control In Nelson Siding, WA
The reality of commercial pest control is that there is no "one size fits all" solution. When you partner with the locally-owned professionals at Prosite Pest Control, we will work with you and your staff to put a plan into place that meets your industry's regulations and surpasses your expectations. We provide customized solutions to meet the needs of each individual location with state-of-the-art pest control practices and guaranteed services.
At Prosite Pest Control we service a variety of industries such as:
Food processing

Healthcare facilities

Hospitality establishments

Industrial complexes

Multi-family housing

Retail stores

Property management

Educational facilities
Regardless of the type of business, we can offer both general pest control as well as rodent exclusion, food safety services, bird control, and commercial sanitation. Call today to find out more about the services available for Nelson Siding businesses.
Get Your Consultation Now!
Schedule Today! Please enter your contact information below and a pest control representative will contact you soon.
Affiliations & Accreditations