Complete Pest Control Solutions In Naches, Washington
Located in the foothills of the Cascade mountain range, the town of Naches, WA, offers a small-town atmosphere, and an endless supply of recreational outdoor activity. There's adventure all around town, though sometimes, the adventure is one we don't want to go on. Pest activity is a year-round problem here in Naches, and that means that local homes and businesses are exposed to the threat of pest infestation. If you're seeking professional protection from infestation, you've come to the right place.

Prosite Pest Control is here to address all of your residential and commercial pest control needs. We've been servicing local properties since 2011, providing quality pest solutions that property owners can trust. Our pest control treatments are driven by science, and our team of fully certified pest technicians is dedicated to providing personalized services to each and every one of our valued customers. Call today for your detailed service estimate.
Home Pest Control In Naches, WA
The best way to protect your Naches home from household infestation is to get in touch with the pros. Our residential pest control services give homeowners year-round coverage from common area pests. Each of our pest control plans includes quarterly service visits to maintain a pest-free environment. Our plans start as low as $29 per month.

SiteCare Home Pest Control Plans
SiteCare Guardian

SiteCare Advantage

SiteCare Complete
Each of our plans is custom built to suit your needs. Using state-of-the-art pest control practices and technologies, we guarantee the long-term results that you and your loved ones deserve. Should pests return between visits, we will come back to re-treat the area at no extra cost. In addition to basic pest protection, we offer optional upgrades, including rodent coverage, termite service warranty, preferred pricing on wildlife services, and supplemental monitoring and prevention. Contact us to get started.
Is DIY Rodent Control Effective In Naches, WA?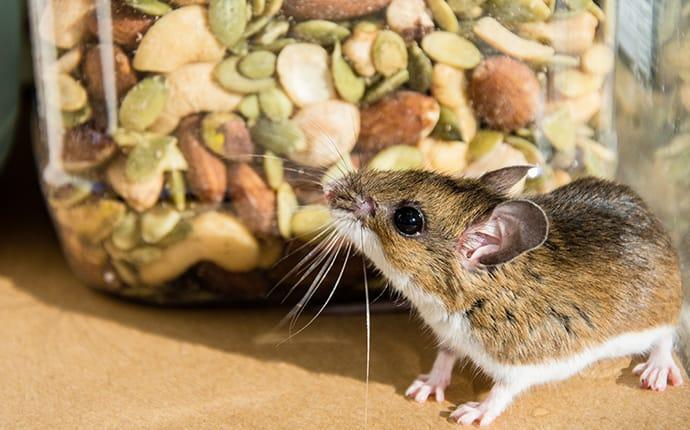 When it comes to dealing with rodents in your Naches home or business, it's normal for people to research popular DIY rodent control methods. While it can certainly be tempting to try DIY solutions, the fact is that they're never as effective as you want them to be.

Rodents gain access into your structure through many different entry points. Even if you take care of one entry point, there are many more around your property that may be hard to get to. A professional pest control company can get to these out-of-reach areas. Experienced professionals are also familiar with effective trapping and baiting methods to bring you lasting results.

While you may want to try these solutions on your own, DIY traps only give you short-lived results. Also, because rodents are nocturnal, it can be very difficult to detect the problem since they're only active at night. With DIY solutions, you end up spending a lot more money than you would have with professional pest protection. Here at Prosite Pest Control, we offer thorough rodent control services you can trust. Call today for a detailed estimate.
Stop Termites Before They Destroy Your Naches Home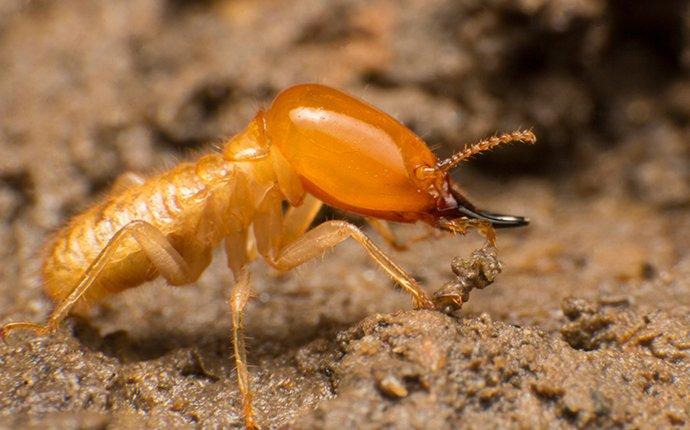 Termite damage is a serious threat for Naches homeowners. These wood-eating pests destroy the structural integrity of your home from the inside out. Their ability to damage wood and cause large-scale property damage poses a serious threat to the wellbeing and safety of you, and your family.

The best way to guard your loved ones, and your house, from termites is to implement preventative measures to keep these destructive pests at bay. In order to reduce your exposure to termites, it's important to minimize moisture levels around your home. This means repairing leaky faucets, fixing faulty pipes, and managing drainage properly.

Additionally, be sure to store wood piles away from soil, and away from the foundation of the home. This eliminates potential entry points. You should also remove dead trees, shrubs, and trim branches to keep vegetation from overgrowing and providing termites access to your home. Get in touch with the team at Prosite Pest Control to discuss your termite control and prevention needs.
Commercial Pest Control In City, ST
If you own a business here in Naches, it's important to be aware of your pest control needs. If your business experiences infestation, everything is put at risk. That's why we offer comprehensive commercial pest solutions that local business owners can count on. We service a variety of facilities, such as retail stores, food processing, property management, education, industrial warehouses, and hospitality.

Our team uses trusted IPM (Integrated Pest Management) solutions to help your property adhere to industry regulations, and stay on-track to a bright, pest-free future. We work with your staff and managers to educate them on proper sanitation and irrigation practices, so they can be a part of your pest prevention strategy. From start to finish, our team is committed to solving all of your pest issues, guaranteed. Reach out to discuss your commercial pest control needs today.
Get Your Consultation Now!
Schedule Today! Please enter your contact information below and a pest control representative will contact you soon.
Affiliations & Accreditations