Complete Pest Control Solutions In Moxee, Washington
The large, sprawling fields of Moxee are home to some of the best farms in the country. Every day, hard-working farmers wake up at the crack of dawn to toil away in the fields and grow food that helps feed the entire country. But don't be mistaken, Woxee isn't just a farming town. You can explore the homey wineries or check out the restaurants offering delicious food.

In a community like Moxee, you want to be protected from pests. Whether you're a resident, a farmer, or a business owner, you don't want pests invading your property and wreaking havoc. You need quality pest control that completely protects you from pests and keeps you informed about your pest situation. Prosite Pest Control offers this kind of pest control--and then some.
Home Pest Control In Moxee, WA
Your home is your sanctuary, but you can't enjoy that sanctuary when pests start invading. You need consistent pest control that keeps pests at bay with minimal effort on your part. At ProForce, we offer flexibility with our home pest control services.

Our basic plan, SiteCare Guardian, covers 30+ pests and includes interior and exterior treatment, removal of stinging insects, and general pest control cover. SiteCare Advantage, the second tier, offers the same perks but covers 50+ pests and includes rodent control and interior pest monitoring. The highest tier, SiteCare complete, covers 70+ pests, allows you to have unlimited on-demand service, and provides a 24-hour onsite guarantee. No matter what you need, we can provide it at Prosite.
Guide To Avoiding Rodents In Moxee, WA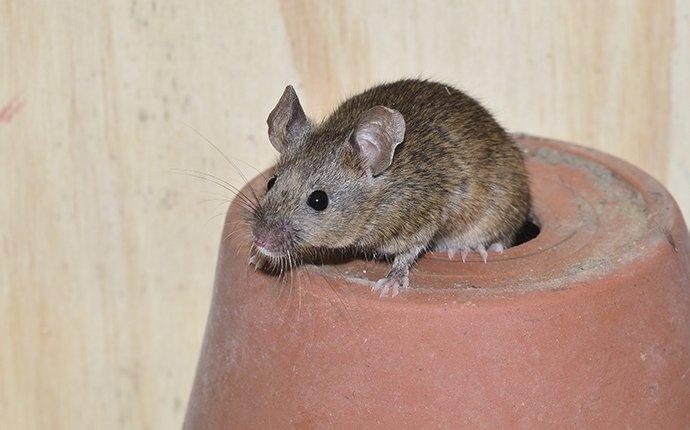 Rodents are every property owner's worst nightmare. They're loud, they're filthy, they're dangerous, and they won't leave! Once rodents get into your home, you're going to spend a lot of time driving them out. Preventing them from getting inside in the first place is the easiest way to avoid any problems with them. These tips will help you do that:
Eliminate entry points. Some rodents can chew open and fit through an entry point the size of a dime.

Store food properly. Rodents can chew through just about anything, but sturdy plastic or glass containers are a good option for storing food.

Trim shrubs and branches. Rodents can use these to get closer to your home and find different entry points, like chimneys or vents.
Prosite is able to help if you can't manage to keep rodents out on your own. Our inspections will help us identify major areas of rodent pressure and formulate a custom plan to handle your unique situation. We use trapping and exclusion to eliminate the rodent population on your property, and our follow-up services make sure they don't come back. If you need ongoing protection, we also offer rodent protection in two of our general pest control plans.
Tips To Avoid Bed Bugs In Moxee, WA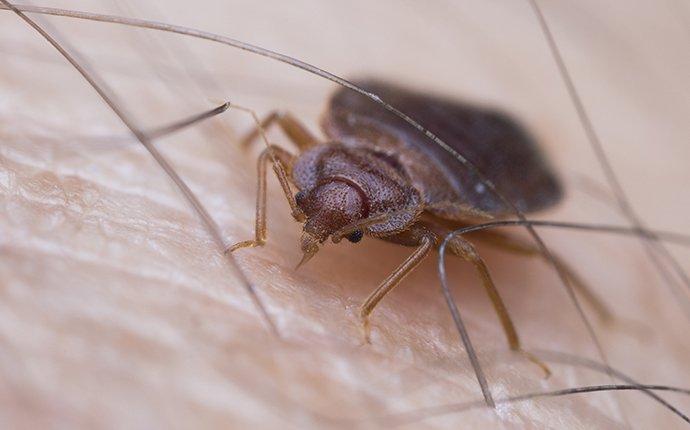 Imagine your entire social circle refusing to come over to your house, or all your customers posting about how your property is infested. Bed bugs have that effect. While they aren't dangerous, their ability to quickly spread around makes everyone wary of any place that has an infestation. You don't want that place to be your property, so use these tips to keep bed bugs out:
Stay informed of ongoing or potential infestations.

Wash and dry clothes on the hottest settings.

Inspect hotel rooms prior to settling in.

Keep clothes, backpacks, and other belongings away from others' belongings.

Vacuum frequently and empty the vacuum bag outside the home.
If bed bugs are in your home or business, don't panic! Call the licensed technicians at Prosite Pest Control to bust up the bed bugs!
Commercial Pest Control In Moxee, WA
Your business isn't the same as any other business. You're totally unique. You need pest control that isn't one-size-fits-all. You need something custom-made to fit your business and no one else's. Prosite is able to offer that level of customization for your business. We work with you to fit your schedule, your property, and any restrictions you might have.

We start with an inspection to find current pest problems, entry points, areas that need immediate service, and conditions that could lead to infestations. Using that information, we'll create a commercial service plan tailored to our findings and your business. After performing the treatment, we'll document everything we used and what we found. We'll then help educate your staff on behaviors they can adopt to prevent the creation of conditions that lead to infestations.

We believe that prevention and education are the best ways to prevent infestations. We're proud to help you and your business in that endeavor!
Get Your Consultation Now!
Schedule Today! Please enter your contact information below and a pest control representative will contact you soon.
Affiliations & Accreditations