Complete Pest Control Solutions In Moses Lake, WA
With its agricultural roots, the small city of Moses Lake is an ideal place for people who want a quiet pace of life or are looking to raise a family. Located along Parker Horn and its eponymous Moses Lake, this area is brimming with locally-owned eateries, shops, and attractions, while it also provides premiere access to the outdoors. It's relatively mild here with a chilly winter, making for pleasant day-to-day activities. That said, these conditions also make way for pests like mosquitoes, bed bugs, cockroaches, wildlife, rodents, and more to thrive year-round. But don't worry…
Prosite Pest Control is dedicated to keeping the homes and businesses of Central Washington pest-free 365 days a year. With our emphasis on Integrated Pest Management, we strive to get you sustainable results that are safe to boot. Our technicians are all licensed and certified and we guarantee our services to give you peace of mind. Contact us today for more information on keeping your property safe and free from pests.
Home Pest Control In Moses Lake, WA
At Prosite Pest Control our goal is to keep your home free from pests. We work with Moses Lake homeowners both proactively or in the midst of a pest invasion because there is no problem too big or too little. Our friendly, professional technicians are licensed, certified, and will work with you every step of the way to ensure that we're meeting your needs and goals in a way that suits your schedule and your budget. We use only the safest, environmentally sound products as well as Integrated Pest Management so that we can yield the best results while also being safe for humans and pets alike. Whether you're looking to take preventative measures or need pest-specific assistance, contact us today for more information.
Why Professional Mosquito Control Is So Essential For Moses Lake
According to the World Health Organization, mosquitoes are the deadliest animal because of the diseases and viruses they spread. With just one little bite, mosquitoes can pass along Eastern Equine Encephalitis and West Nile Virus, to name a few. And even if you don't become infected with one of these, the bites that mosquitoes leave behind are itchy and irritating, to say the least. Preventing mosquitoes on your Moses Lake property is hard. So much of existing as a human is attractive to mosquitoes. From the type of blood you have to what scent you wear to whether you work out or drink alcohol is enough to send up a flare to mosquitoes. That's why professional spray treatments are so vital. They're the ultimate in creating a barrier between you and mosquitoes. For more information on keeping your property mosquito-free, contact Prosite Pest Control today.
How To Get Rid Of Bed Bugs On Properties In Moses Lake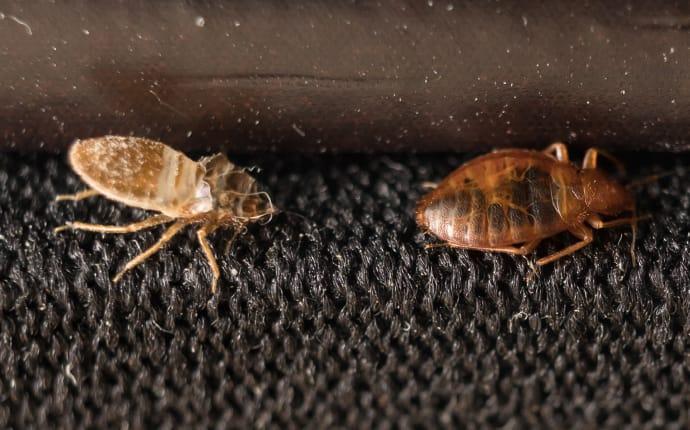 Bed bugs are parasitical hitchhikers that find a host to latch onto and then go for a ride right into your property. A host can take the form of anything you carry from from a backpack or a purse or even a jacket left on the floor of an infested area. Once inside your property, bed bugs feast on warm blood in order to survive and reproduce. This effectively leaves behind large welts that are both itchy and painful to the touch. The truth is, bringing bed bugs into your Moses Lake property is a lot easier than it might seem, and getting rid of them is a tedious process, one that most individuals usually can't execute by themselves. If you miss even just a few bed bugs you risk having a bigger, more serious infestation moving forward. That's why the safest and most thorough way to get rid of bed bugs is by contacting Prosite Pest Control today. Call us today for more information on keeping bed bugs out of your property.
Commercial Pest Control In Moses Lake, WA
As a locally owned business, we understand the needs of our fellow businesses and are ready to meet your needs, no matter what they are. With our vast experience in servicing commercial clients, there is no problem we can't solve. At Prosite Pest Control we service schools, retail establishments, medical facilities, warehouses, and more with integrity and honesty. We believe that you should never have to sacrifice the safety of your people in order to get rid of pests, which is why we use only the best, environmentally-friendly products as well as Integrated Pest Management, which is the gold standard in pest control. We are committed to our pest-free guarantee, so let us show you why our customers stay with us. Contact Prosite Pest Control today for more information about our commercial pest control.
Get Your Consultation Now!
Schedule Today! Please enter your contact information below and a pest control representative will contact you soon.
Affiliations & Accreditations