Mabton, WA pest Control Services
Mabton is a small city in Yakima County, located on the eastern side of the Yakama Indian Reservation. If you want to protect your home or business from the many pests that also live here in Mabton, you need professional pest management services from Prosite Pest Control. We provide both residential and commercial pest control services designed to eliminate current pest threats and to prevent new pests from invading in the future. As a local pest control company, we have a deep understanding of area pests and how to solve the problems they cause. Whether you need general pest control services or treatments to handle a specific pest problem, the professionals here at Prosite Pest Control have you covered. Don't wait for invading pests to get in the way of your comfort and satisfaction. Instead, reach out to Prosite Pest Control today to learn more about all of the effective commercial and residential pest control services we have to offer.
Residential pest Control In Mabton, WA
Invading pests threaten the health and wellbeing of your home and family by causing damage, spreading diseases, contaminating food items, and taking away your peace of mind. To protect your Mabton home and family from the wide variety of pests that also, unfortunately, live in our area, turn to the pest experts here at Prosite Pest Control for immediate help with your pest problems. Our residential treatment methods are family and pet-safe, but can still eliminate pests at their source. All three of our SiteCare home pest control programs cover carpet beetles, ground beetles, wolf spiders, cellar spiders, black widow spiders, blowflies, cluster flies, house flies, silverfish, crickets, odorous house ants, pavement ants, little black ants, thief ants, harvester ants, small honey ants, Pharaoh ants, cornfield ants, earwigs, millipedes, centipedes, stink bugs, gnats, and box elder bugs. To learn more about how we protect Mabton homes from pests, get in touch with Prosite Pest Control today.
Protect Your Mabton, WA Property From Ants
Ants are small insect pests that typically get into Mabton homes and businesses while foraging for sources of food. Avoid attracting ants to your property by implementing the ant-prevention tips listed below.
Pick up pet food that has not been eaten.

Repair leaking pipes, faucets, and drains that may cause excess moisture.

Store leftover food items in airtight containers or the refrigerator.

Keep your counters and floors free of crumbs, stains, and food residue.

Minimize potential entry points around your property by sealing gaps in your foundation and exterior walls.
Ant infestations are often difficult to get rid of without professional help. If ants invade your Mabton property, don't hesitate to contact Prosite Pest Control for immediate help. We will get you ant-free in no time.
Are Bed Bugs In Mabton, WA Dangerous?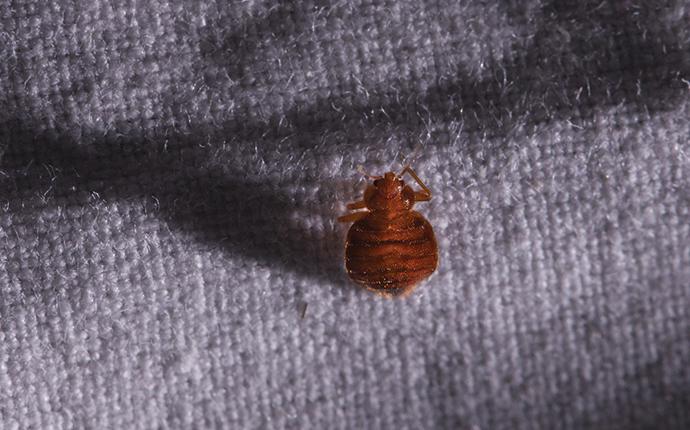 Most people have heard about bed bugs and how irritating it is to try and get rid of them. However, it's an entirely different experience to find bed bugs living in your Mabton home or business than it is to simply hear about the problems they cause. Bed bugs are small, parasitic pests with reddish-brown bodies that resemble the shape and size of an apple seed. Bed bugs feed primarily on human blood but will also feed on the blood of other animals, such as cats and dogs.

Bed bug infestations can lead to many problems for homeowners and business owners alike. These small, blood-feeding pests infest Mabton properties where they can cause stress, restlessness, frustration, and a lack of sleep. Although bed bug infestations are a nightmare to deal with, bed bugs are not considered dangerous pests. To remove bed bugs from your Mabton home or business, reach out to the service technicians here at Prosite Pest Control. Whether you need heat treatments or conventional methods of bed bug control, our services are designed to eliminate bed bugs in all stages of life. Contact Prosite Pest control today for more details about our bed bug control services or to schedule an inspection.
Commercial Pest Control In Mabton, WA
When it comes to running a successful Mabton business, the last thing you want to deal with is a pest infestation. Not only are pests a threat to your reputation and success, but they may also threaten the health of you, your employees, and your customers. The most effective way to prevent destructive and diseases-spreading pests from getting into your Mabton commercial facility is to implement a commercial pest control plan from Prosite Pest Control. Our skilled pest technicians have the experience needed to provide long-lasting pest control solutions in a wide range of industries, including healthcare facilities, retail stores, hotels, food processing facilities, schools, and more. At Prosite Pest Control, we utilize Integrated Pest Management (IPM) strategies to eliminate pest problems using the least amount of chemicals necessary. With the professionals from Prosite Pest Control by your side, pests don't stand a chance. Give us a call today for more information about how we keep Manton businesses pest-free!
Get Your Consultation Now!
Schedule Today! Please enter your contact information below and a pest control representative will contact you soon.
Affiliations & Accreditations