Liberty, Washington is a small community that has a rich history in the gold mining industry. Today Liberty is a quiet place for people to call home. To protect the people and property located in Liberty from the many pests such as ants, spiders, flies, rodents, termites, mosquitoes, and more that also call Central Washington home, turn to the area's pest control experts at Prosite Pest Control. Our family-owned and operated company is dedicated to protecting homes and businesses from pests through our comprehensive, customize-able pest control services. To learn more about our science-driven, service-obsessed pest control company, contact Prosite Pest Control today.
Home Pest Control In Liberty, WA
Prosite Pest Control is dedicated to protecting homes in Central Washington from pests. Our SiteCare home pest control plans protect homes from a variety of common household-invading pests. Each of our year-round pest control plans offers a unique level of affordable pest protection to keep pests out of homes throughout the entire year. Our residential pest control plans include:
Thorough pest inspections
Treatment and de-webbing of the exterior of homes
The completion of any additional pest control services included in your plan
To discover which of our SiteCare home pest control plans will fit the specific needs of your Liberty home, give ProSite Pest Control a call today.
Tips To Keep Rodents Out Of Your Liberty, WA Home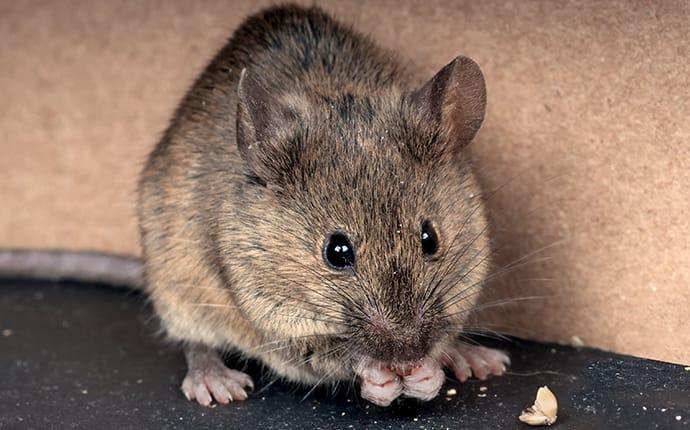 To help you keep destructive, potentially disease-spreading, and annoying rodents out of your home, the experts at ProSite Pest Control offer the following rodent-prevention tips.
Keep bushes, shrubs and tree limbs trimmed back away from the exterior of your home.

Remove from your property things such as piles of leaves, fallen trees, tree limbs, and other debris where rodents can nest and hide.

Place locking lids on all trash cans and compost bins.

Remove bird feeders from your property.

Keep outdoor eating areas free of food debris.

Inspect the exterior of your home and seal any spaces that lead into your home.

Keep storage and pantry areas organized and free of clutter.

Wash dirty dishes daily.

Store food in air-tight containers or in the refrigerator.
In addition to implementing our helpful prevention tips, one of the most effective and easiest ways to protect your home from rodents is to partner with a professional pest control company. At Prosite Pest Control, we provide effective and trustworthy rodent control services. Our rodent control service can be completed on its own or as part of one of our year-round home pest control plans. Discover today how we can work together to keep furry, four-legged rodents out of your Liberty home. Give Prosite Pest Control a call today.
Damage Termites Cause To Liberty, WA Homes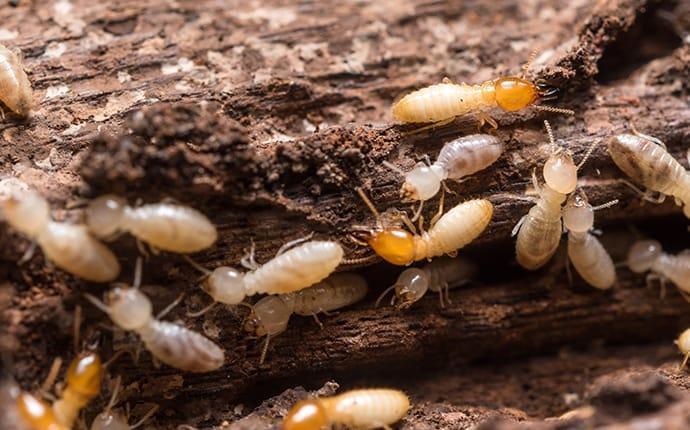 There is no getting around it, termites are dangerous and damaging pests. Out in nature, termites are beneficial, their feeding habits help to quickly break-down decaying trees and other plant matter. But when these sneaky pests make their way into our homes while foraging for food, their feeding habits quickly turn from helpful to destructive.
Termites are initially attracted to water-damaged wood, but over time also may begin to attack sound wood. The damage that termites cause above ceilings, below floors, and behind walls can begin to affect the structural integrity of a home. Common signs of termite damage include sagging ceilings, spongy-feeling floors, paint on walls that is blistered or splintered, and windows and doors that no longer open or close properly.
If you suspect that termites have invaded your Liberty home, Prosite Pest Control can help. We offer effective termite control services that eliminate and control termites through the completion of thorough inspections and liquid termite treatments. We also provide peace of mind with our seven-year termite warranty. Contact us today to schedule a consultation.
Commercial Pest Control In Liberty, WA
Prosite Pest Control relies on Integrated Pest Management (IPM) to protect Liberty commercial facilities from pest infestations. Our commercial pest control solutions offer customized pest solutions and long-term results, all while using the least amount of chemicals possible. IPM allows our technicians to provide effective pest control in a way that minimizes danger to people and the environment. Our all-inclusive solutions provide the services needed to keep pests out of your business, protecting its reputation and brand. For more information about keeping invasive pests out of your Liberty business through mechanical, physical, cultural, and biological controls, contact Prosite Pest Control today.
Get Your Consultation Now!
Schedule Today! Please enter your contact information below and a pest control representative will contact you soon.
Affiliations & Accreditations