Complete Pest Control Solutions In Lake Kachess, WA
Located about an hour east of Seattle, Lake Kachess, WA, is a beautiful town in North Central Washington. We're located along the Kachess River, and nestled in the Wenatchee National Forest, giving us ample access to the wonders of Mother Nature. The word "Kachess" translates to "more fish", and not only do we have a lot of fish here at the lake, but we also have considerable pest activity. All year long, Lake Kachess homes and businesses are exposed to infestation, and it's important to get the property protection.

Here at Prosite Pest Control, we've been providing quality pest solutions to homes and businesses across Central Washington since 2011. Our year-round pest control programs start as low as $29, and all our treatments are completely science driven. From rodent exclusion and bird control services, to food safety and commercial sanitation, we've got you covered. Give us a call today to discuss your residential or commercial pest control needs, and we'll get your initial inspection scheduled as soon as possible.
Residential Pest Control In Lake Kachess, WA
Lake Kachess is a beautiful place to own a home, but the threat of household pest infestation isn't so pretty. If pests get into your home, you're at risk. Not only is your overall safety compromised, but so is your health, not to mention the health and well-being of your loved ones. That's why we recommend professional pest protection. Our residential pest control services include:
Exterior eave control.

Exterior perimeter treatment.

Exterior spider de-webbing.

Interior service guarantee.

Stinging insect de-nesting and removal.

Stinging insect control.
We also have upgrades for rodent coverage, termite service warranties, preferred pricing on wildlife services, and supplemental monitoring and preventing. Our pest control treatments are scientifically proven to give you the lasting results you're looking for. Under the care of our fully certified pest technicians, we guarantee exceptional services that you and your loved ones can trust. Whatever household pest pressures you're dealing with, you can count on us to help. Call for your detailed estimate.
Why Are Lake Kachess Cockroaches So Bad?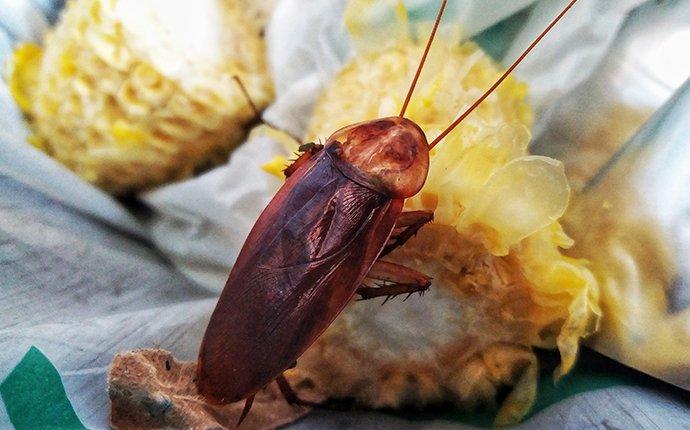 Cockroaches are filthy pests that are usually indicative of larger sanitation issues around your property. When these pests get inside of our homes and businesses, they leave behind all kinds of droppings, including shed skin, feces, and saliva. These allergen-ridden droppings contaminate the property, putting your health in danger.

Some of the more common diseases related to cockroach-contamination include salmonellosis, cholera, dysentery, typhoid fever, gastroenteritis, listeriosis, giardia, and E.coli infection. If you want to secure year-round coverage from cockroach infestation, you've come to the right place.

Prosite Pest Control is here to address all your cockroach control and prevention needs. Our team accurately identifies all problem areas, and then treats your property from top to bottom, customizing a solution just for you. Call us today to hear more about our cockroach control services, and we'll get the ball rolling right away.
The Harm Termites Bring To Lake Kachess Homes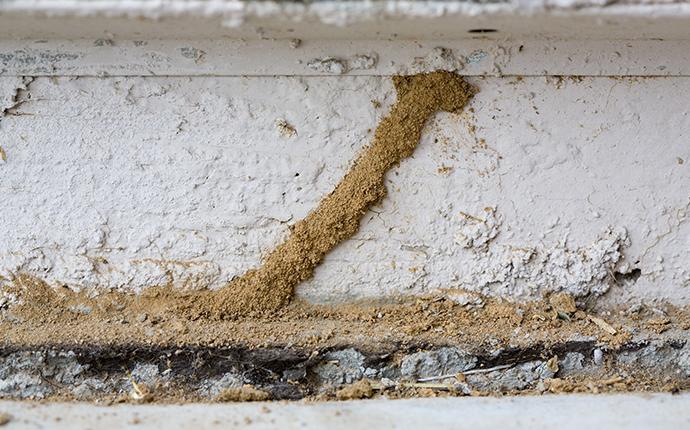 If you own a home here in Lake Kachess, it's imperative to address your termite control needs. Termites are tiny wood-eaters that cause large-scale damage to the structural integrity of your house. They feed on cellulose, such as wood, eating through support beams, floorboards, ceiling posts, and other structural timbers that are integral to the safety of your home.

Essentially, termites destroy your house from the inside out, not only threatening your safety, but potentially causing financial strain as well. Termite damage can cost homeowners thousands of dollars on repairs every single year, and when you add on the fact that most homeowner's insurance policies don't even cover termite damage, that makes things even worse.

The best way to deal with the threat of termites is to secure professional termite control services. Prosite Pest Control is here to accurately identify and eliminate all termite activity from your home, giving you and your loved ones the protection you deserve. Contact us today to set up your initial inspection, and we'll get the process started.
Commercial Pest Control In Lake Kachess, WA
Prosite Pest Control provides superb commercial pest control services to businesses throughout Yakima and Kittitas counties and the surrounding areas. Our commercial pest control solutions are utilized by a broad selection of facilities, including retail stores, food processing, property management, education, industrial warehouses, and hospitality. After an extensive inspection of the facility, we determine the necessary plan of action, and then treat the premises from the inside out.

After treating the facility, we work with your staff and managers to educate them on proper sanitation and irrigation practices, so they can be a part of your pest prevention strategy. We also use mechanical, physical, cultural, and biological controls to make sure your property is protected moving forward, because your continued satisfaction and safety is our first concern. Reach out to us to discuss your commercial pest control needs today.
Get Your Consultation Now!
Schedule Today! Please enter your contact information below and a pest control representative will contact you soon.
Affiliations & Accreditations