Complete Pest Control Solutions In Kittitas, WA
Kittitas is a small city located in Kittitas County. Though many residents enjoy living in Kittitas, our warm, dry summers and cold, crisp winters provide the perfect climate for pests to thrive in and around our properties throughout the entire year. If you're looking for an effective, easy way to rid your Kittitas property of pests, look no further than Prosite Pest Control. We are proud to serve the communities of Central Washington by providing top-quality care and pest prevention services. Keep your home or business pest-free by relying on the skilled technicians here at Prosite Pest Control. Don't hesitate to give us a call today for outstanding pest control solutions.
Residential Pest Control In Kittitas, WA
Whether you just moved into the area or have lived here in Kittitas for as long as you can remember, rodents, insects, and other pests have no problem getting into your home and making themselves comfortable. Pest infestations are frustrating, stressful, destructive, and harmful to your health. At Prosite Pest Control, we provide all-inclusive pest management services to keep your Kittitas residential property protected from pests year-round. And, because we understand that every homeowner has unique pest problems, we offer three levels of pest protection, depending on the needs of your home and budget. Take back your home from pests when you reach out to Prosite Pest Control for excellent pest control solutions.
How To Identify Bed Bugs In Kittitas, WA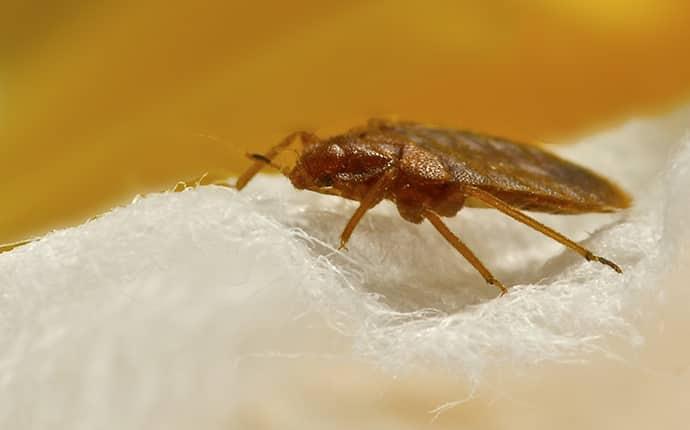 Bed bugs aren't just common pests in hotels and apartment buildings. They're also a threat to homeowners. Bed bugs are small, blood-feeding pests that get into Kittitas homes and businesses by hitching a ride on the clothing, bags, and belongings of unsuspecting individuals. Though they cannot hop or fly, they are adept at getting from one location to another. If bed bugs manage to get into your property, it's important to identify their presence sooner rather than later.
Bed bugs have flat, reddish-brown bodies that resemble the shape and size of an apple seed. They may appear redder and rounder after a blood meal.

Bed bug eggs are small, white, and about the size of a pinhead. They are difficult to spot, but a key indicator of a bed bug infestation.

Bed bug bites are arranged in rows or clusters.

Bed bugs have strong-smelling pheromones that grow stronger as an infestation worsens. Some describe this odor as smelling like coriander.
At Prosite Pest Control, we provide both conventional bed bug treatments and bed bug heat treatments. If you suspect bed bugs are living in your Kittitas home or business, get in touch with us today.
Common Problems Rodents Cause In Kittitas, WA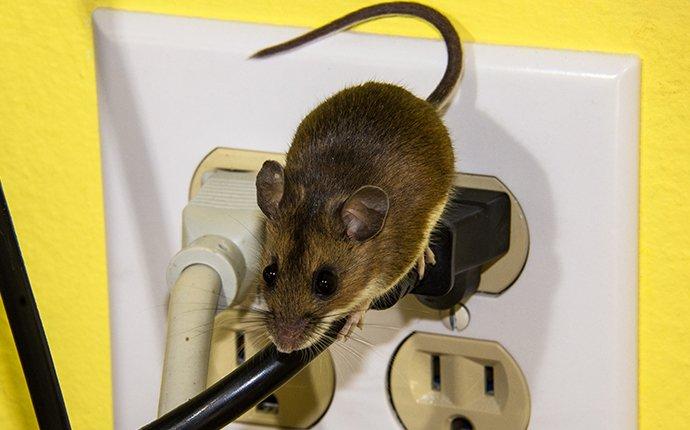 Have you ever heard the faint pitter-patter of tiny feet running around in your walls or attic at night? If so, you might have a rodent infestation on your hands. These common household pests get into Kittitas homes and businesses while searching for easy access to sources of food, water, and shelter. Most properties provide everything rodents need to survive and multiply. Unfortunately, rodents are not pests you want to live with. Rodent infestations lead to many serious problems, including:
Damage to your property. Rodents chew on everything to wear down their continuously-growing front incisors. If they invade your property, they may chew on pipes, electrical wires, structural beams, furniture, personal belongings, and more.

The contamination of food products. Rodents aren't the cleanest of critters. These furry pests chew on food packages, leave feces in your cupboards, and spread harmful bacteria into your property.

The spread of disease. In addition to contaminating food items and counter surfaces, rodents also spread a variety of diseases. Some of the diseases rodents spread include plague, hantavirus, and salmonellosis.
Rodent infestations should always be addressed as soon as possible. Left undetected, rodents will multiply at a rapid rate and continue to cause problems in your Kittitas home or business. The professionals at Prosite Pest Control provide a variety of effective rodent control options, including rodent removal and cleanout, exclusion work, and monitoring programs. Get rid of rodents and other common pests by partnering with Prosite Pest Control today!
Commercial Pest Control In Kittitas, WA
There is never a "cookie-cutter" answer when it comes to keeping your Kittitas commercial property free of destructive and dangerous pests. That's why the professionals from Prosite Pest Control are ready to work with you to develop a unique pest management plan that fits the specific needs and regulations of your industry. Whether you run a retail store, food processing facility, school, or other business, we have what it takes to keep it protected from pests of all shapes and sizes. We resolve commercial pest problems by utilizing Integrated Pest Management (IPM) strategies that rely on mechanical, physical, cultural, and biological controls. Our commercial pest control process begins with a thorough inspection of your property to determine where pest activity is occurring and how pests are getting into your business. Then, we'll develop a customized treatment method that focuses on the long-term prevention of pests. Contact the experienced pest technicians here at Prosite Pest Control for more information about how we protect Kittitas businesses from pests.
Get Your Consultation Now!
Schedule Today! Please enter your contact information below and a pest control representative will contact you soon.
Affiliations & Accreditations