While their appearance can vary based on their position in the colony, most termites still share the same few characteristics: six legs, straight antennae, and brown or tan coloring. These pests may be occasionally mistaken for ants, but most termites grow larger than the average adult ant. What some homeowners may not know is that, when they're not wreaking havoc on your home, termites can be quite beneficial to the environment.
Not only do the tunnels they create help aerate the soil, but they're also one of the world's most essential decomposers. Not to mention, there are places where termites are considered to be a delicacy; travel to parts of Asia or Africa and you may find termites on the menu. Unfortunately, termites still spell bad news for any homeowner. Here's what you should know about spotting the signs of a termite problem, why you shouldn't try to combat them on your own, and what you can do if you suspect you've got a termite problem.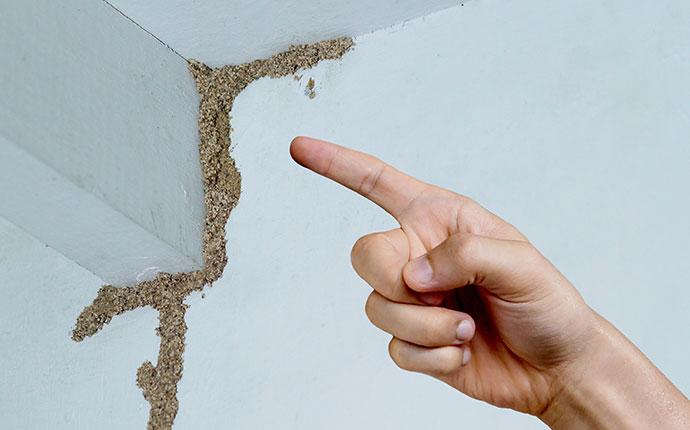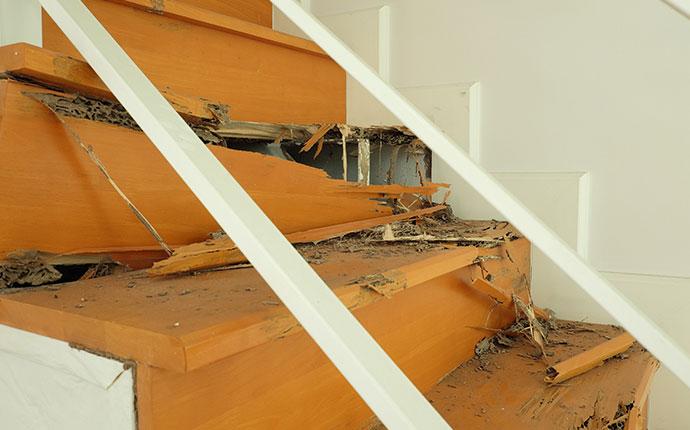 What Are The Signs Of Termites?
Because they don't live out in the open as a lot of pests do, the signs of termites tend to be subtle, and it can be months (or even years) before homeowners realize they've got a problem. By this point, these critters can wrack up thousands of dollars in property damage. It's important to know what the signs of termites look like and to schedule annual inspections with a pest management professional.
Annual inspections with a professional can catch termite problems before they become severe, and also identify the damage that's already been done. However, as a homeowner, it's still crucial to look out for these signs of termites:
Frass: Termite droppings, also called frass, usually resemble coffee grounds, specks of dirt, or even sawdust. Termites love munching on wood, and you may find their frass piled around baseboards or other areas of high termite activity.

Discarded wings and termite swarms: Termites will leave their tunnels to hunt for mates, and they do so in swarms. You may see the actual swarm of termites around your property, but it's more likely for homeowners to find the evidence of a swarm: discarded wings piled around doors, windows, and other entrances of the home.

Hollow wood: After they've tunneled through your drywall or flooring, the wood in your home may start to sound hollow when you tap on it.

Drooping or discolored walls: Termites introduce more moisture into your walls, which can make your drywall appear to be drooping or discolored from water damage.
Can You Get Rid Of Termites On Your Own?
One of the biggest mistakes that homeowners make is trying to eliminate termites on their own. While DIY methods may look promising, most of these techniques are ineffective, and here's why:
Orange oil: Orange oil is supposed to break down a termite's exoskeleton and kill any eggs, but this solution has a few drawbacks. Not only does it only work for drywood termites, but you'd also have to apply it to every single termite in your home to eliminate the infestation.

Cardboard traps: Since termites are drawn to cellulose materials, some homeowners may leave out wet cardboard traps to lure them in. Once the termites are in the cardboard, you can set the trap on fire. While this may get rid of some of your termites, it's unlikely to kill every single one – especially larvae and termite eggs.

Sunlight: Leaving termite-infested furniture out in the sun is supposed to kill any termites there and make the wood less attractive to future termites. However, it takes more heat than a sunny day to kill termites, and these pests will usually just relocate to another structure.
The Best Way To Deal With Termites In Kittitas
Rather than waste time and money on solutions like cardboard traps and orange oil that won't get the job done, the best way to get rid of termites in Kittitas is by enlisting professional help from Prosite Pest Control. If you're noticing some of the subtle signs of a termite problem or you'd just like an annual inspection of your home, there's no reason to wait. Contact us at Prosite Pest Control today for more information about how we can help eliminate termites from your home.
Get Your Consultation Now!
Schedule Today! Please enter your contact information below and a pest control representative will contact you soon.
Affiliations & Accreditations