Complete Pest Control Solutions In Harrah, WA
Harrah, WA is more than just a town; it's a community. While there is a lot to love about living here, there are also some drawbacks such as home and business-invading pests. While all pests are nuisances, some can damage your property and threaten the health of your family. You need a pest protection plan you can count on to keep your home or business protected from these unwanted invaders.
When you need reliable pest protection, you need Prosite Pest Control on your side. We offer a variety of residential and commercial pest control plans to meet the needs and budget of you or your business. Learn why Prosite Pest Control is the only answer to pests in the Harrah, WA area.
Residential Pest Control In Harrah, WA
Being a homeowner is something to be proud of. It also means you need to keep your home safe from potential destructive and dangerous pests. That's where Prosite Pest Control comes in. We offer three levels of residential pest control solutions for every budget. All of our plans include:
Inspection: A thorough inspection of your property to determine what exactly it is you're dealing with. We will also look for additional pest activity, entry points, and other conditions conducive to pests.
Treatment: Based on our findings, we will apply treatment as needed for your home. This includes treating the exterior, de-webbing the outside of your home, and other pest control services included in your plan.
Follow-up: Ongoing services are available to keep your home pest-free all year long. These treatments can be scheduled at a variety of intervals depending on your plan.
In addition to our all-inclusive pest control plans, we also offer several additional pest solutions to address specific pests. This includes:
Bed Bug Control
Wildlife Control
Termite Control
Rodent Control
Bat Removal
Exclusion Services
Spray Foam Insulation
Clean-Up & Odor Control
If pests are a problem on your Harrah property, give Prosite Pest Control a call today to learn more about our effective residential pest control solutions.
What Is The Best Way To Control Bed Bugs In Harrah, WA?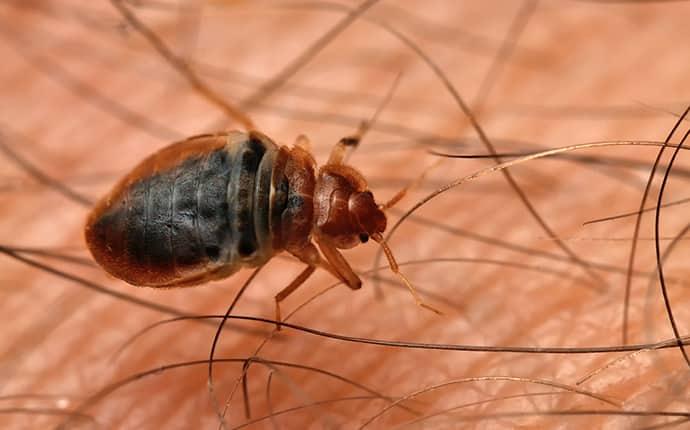 Bed bugs are small parasitic pests that feed on the blood of humans as we sleep. What's worse they can be terribly hard to prevent and control. However, there are some steps you can take to make your Harrah property less susceptible to bed bug infestations. This includes:
Do not sit or place belongings directly on the ground while out in public.
Inspect hotel rooms for signs of bed bugs before using.
Refrain from purchasing second-hand mattresses, box-springs, and upholstered furniture.
Inspect and thoroughly clean all second-hand clothing.
If you do find yourself dealing with a bed bug infestation, contact Prosite Pest Control for effective bed bug control solutions.
Five Ways To Spot & Stop Termites In Your Harrah Home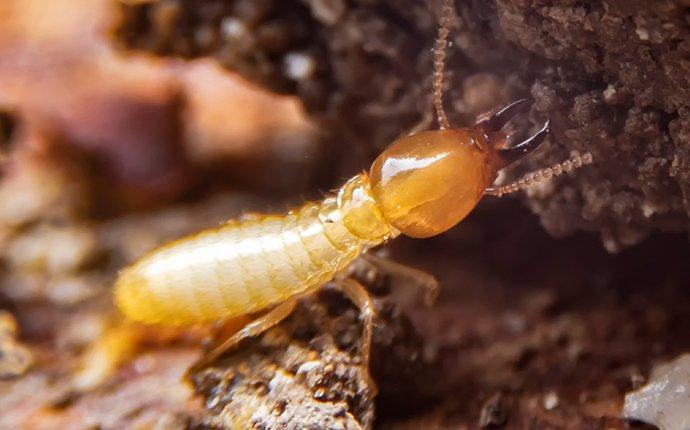 Termites are some of the most destructive pests you could have infesting your Harrah home. As such, it's important to be able to spot termite infestations before they can cause too much harm. Signs of a termite infestation include:
1) Hollow-sounding wood in your home.

2) Tight-fitting windows and doors.

3) Excessively squeaky floorboards.

4) Frass on the surfaces of your home.

5) Mud tubes in the soil around your home.
You can also take these steps to limit your exposure to termite damage:
1) Remove or replace any water-damaged or decaying wood.

2) Install dehumidifiers to address moisture buildup in your home.

3) Fix any leaky pipes or fixtures.

4) Seal cracks in your home's foundation with caulk.

5) Limit wood-to-soil contact around your home by creating a gravel or concrete barrier between the soil and any wooden objects such as deck posts.
If you notice any signs of termites in your Harrah home, contact Prosite Pest Control for termite control solutions that you can count on.
Commercial Pest Control In Harrah, WA
Owning a business comes with a lot of challenges. As such, you don't want to be worrying about dangerous pests infesting your establishment. That's why Prosite Pest Control offers customizable commercial pest control solutions designed to fit your business' needs.
Facilities we serve:
Food Processing Plants
Healthcare Facilities
Hospitality
Industrial Complexes
Multi-Family Housing
Retail
Property Management
Education
Integrated Pest Management
When it comes to commercial pest control, we aim to effectively eliminate all pests while using the least amount of chemicals as necessary. We accomplish this through Integrated Pest Management (IPM). This includes the use of mechanical, physical, cultural, and biological controls so that pest issues are addressed while keeping your employees and customers safe.
Customizable Pest Control
No two businesses are exactly alike. That's why we custom-design a plan that fits your business' needs. This includes:
Inspection: A thorough inspection of your facility to determine current pest issues, potential entry points, and critical service points. We will also look for areas with conducive conditions that attract pests inside.
Treatment: We will develop and implement a strategy to address the pest issues in your facility with an emphasis on long-term prevention.
Follow-up: Following the treatment, we will give you a detailed report of what we've found, services performed, and what materials were used. We will also educate your team on what conditions are conducive to pests and what you can do to limit these factors.
Additional Commercial Pest Control Services
Food Safety
Sanitation
Bed Bug Control
Termite Control
Bird Control
Rodent Control
Contact Prosite Pest Control
Running a business is challenging enough without needing to worry about pests. Call Prosite Pest Control today and ask about our reliable commercial pest control services.
Get Your Consultation Now!
Schedule Today! Please enter your contact information below and a pest control representative will contact you soon.
Affiliations & Accreditations