Located along the Yakima River, the small city of Granger, Washington is a great place to live and is affectionately known as Dinosaur Town. Yes, there may be dinosaur statues lining the streets, but there are some other creatures lingering around town as well. These creatures aren't statues, however. They're alive and they're ready to get inside your home.

We're talking about pests, of course. Prosite Pest Control is a local company located in Ellensburg, and we're proud to provide quality pest control services to the people of Central Washington. If you live in Yakima and Kittitas Counties and you're looking for year-round pest control, you've come to the right place. We provide complete coverage from a wide variety of common pests in the area. From rodents and wildlife to those pesky bed bugs, we're here to help.
Residential Pest Control In Granger, WA
If you own a house in Granger, you need to get serious about your pest control needs. Prosite Pest Control offers comprehensive residential pest control services, providing coverage from over fifty household pests. Our three SiteCare home pest control plans are all customizable to fit your needs.
SiteCare Guardian

SiteCare Advantage

SiteCare Complete
Each of our pest control plans includes quarterly service visits to maintain a pest-free environment. In fact, if pests return between visits, we will come back to re-treat the area at no extra cost. We offer a long list of services, including:
Exterior spider de-webbing

Interior service guarantee

Exterior perimeter treatment

Exterior eave control

Stinging insect control

Stinging insect de-nesting and removal
Optional upgrades include rodent coverage, termite service warranty, preferred pricing on wildlife services, and supplemental monitoring and preventing. Contact us today for a site consultation. We're here to help.
Three Problems Rodents Cause In Granger, WA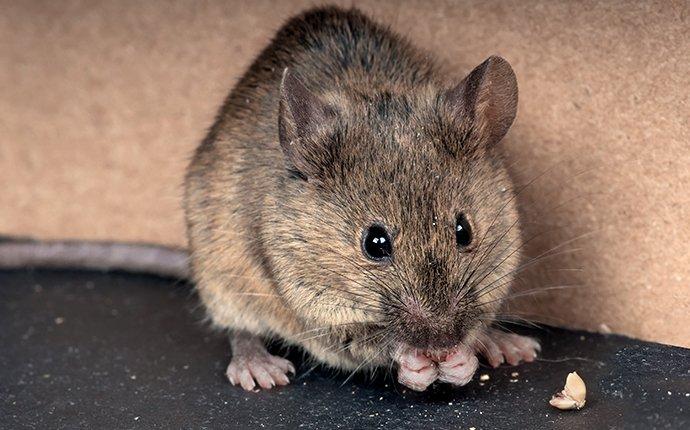 No one likes the thought of a fuzzy little mouse crawling around the house. But the truth is, rodent infestations are common in Granger. They squeeze into the tiniest entry points and live in the wall voids, reproducing and feeding and wreaking all kinds of havoc in your home. Here are three problems rodents cause that you should consider when it comes to preventative rodent control.
As rodents crawl around in the walls, they chew and nibble away at anything soft enough for their teeth to get into. They gnaw away at the construction of your home, including electrical wiring. This can become especially dangerous because it could cause a fire, putting you and your loved ones in harm's way.

Rodents are extremely unsanitary creatures. They rummage in the garbage and all kinds of decaying matter, picking up bacteria and parasites and germs. So, when they run across the counter or get into the pantry, they are contaminating your space and getting bacteria in your food. They also leave urine and feces wherever they go, another source of contamination.

When rodents get into your home, they bring in other pests like ticks and fleas. This exposes you to a whole new kind of infestation and the consequences that come with it.
Common Signs Bed Bugs Have Invaded Your Granger, WA Home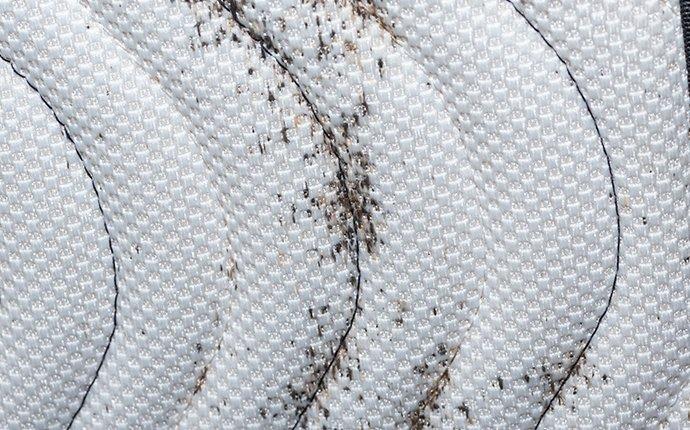 Bed bugs are a real nightmare, there's no denying that. But, how do you know if you have them? Here are three common signs that you may have a bed bug infestation on your hands.
Rusty brown spots on linens and bedding. These are excrement spots that bed bugs leave behind.

Red blood spots that stain linens and bedding while bed bugs feed on the blood of their host.

Waking up with a linear formation of little red bites that you didn't go to sleep with the night before.
Our bed bug control services promise to rid your home of bed bug activity and put in place preventative measures that will keep them away for good. Our service offering includes:
Bed bug heat treatments

Application of EPA-registered products

K-9 bed bug inspections

Large-scale monitoring programs
Contact us today for the best bed bug protection in Central Washington, we are here to help, and we are looking forward to your call.
Commercial Pest Control In Granger, WA
There's a lot at stake when it comes to a commercial pest infestation. Not only is the reputation of your business threatened, but the health of your customers and employees is compromised. Our commercial pest control services provide year-round coverage to protect your business from the perils of infestation. We work with a wide range of commercial clients, including:
Food Processing

Multi-Family Housing

Healthcare

Retail

Hospitality

Property Management

Industrial

Education
From rodent exclusion and bird control services to food safety and commercial sanitation, we cover it all. Our IPM (Integrated Pest Management) strategies aim to use the least amount of chemicals as possible to keep your property and the people in it safe. Call us to discuss your commercial pest control needs, there's never been a better time to start protecting the future of your business.
Get Your Consultation Now!
Schedule Today! Please enter your contact information below and a pest control representative will contact you soon.
Affiliations & Accreditations