Whether you've lived in Grandview all your life or have recently moved to the greater Yakima area, Prosite Pest Control provides complete pest control solutions for you! We offer control and management services for pests such as bed bugs, bats, rodents, ants, wasps, and many others. Keep your residential or commercial property protected from pests by partnering with the certified pest technicians here at Prosite Pest Control. With Prosite Pest Control covering your property, you can avoid the stress, damage, and contamination pests create in your home or business building. If you need immediate assistance with your pest problem, give us a call today!
Home Pest Control In Grandview, WA
Here at Prosite Pest Control, protecting your home and family from pest problems is our number-one goal. We offer all-inclusive pest protection plans for homes in Grandview. If you're dealing with pests such as termites, ants, rodents, or stinging insects, Prosite Pest Control has a pest protection plan that will cover all of your pest control needs. With three levels of pest protection, we provide coverage for every need and budget. Choose from SiteCare Guardian, SiteCare Advantage, or SiteCare Complete to find solutions for your pest problems, all within a reasonable price range. Pests don't have a place on your property, which is why we are dedicated to finding new solutions and treatment options for problematic pests. Keep your Grandview home pest-free by contacting Prosite Pest Control today for THE best pest protection!
Guide To Avoiding Problems With Rodents In Grandview, WA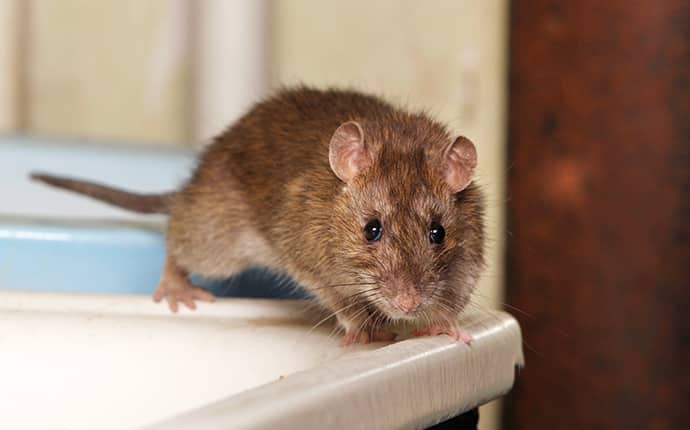 Rodents such as mice, rats, and squirrels are capable of inflicting quite a bit of damage to properties they infest. Furniture, wooden beams, wires, and piping are common items rodents chew on when they invade, which can be costly to repair. To avoid problems with rodents on your Grandview property, keep the following rodent prevention tips in mind:
Sweep your floors and wipe your counters on a regular basis to pick up crumbs and drink spills.

Remove clutter from your lawn and attic spaces to reduce the areas rodents can hide.

Keep your trash bins properly sealed and stored away from the exterior of your property.

Pick up pet food each night.

Seal gaps, crevices, and cracks in your exterior walls and foundation.
If rodents are causing problems on your property, your best solution is always professional rodent control. Give the pest technicians here at Prosite Pest Control a call today for a rodent-free future!
Why You Need To Protect Your Grandview, WA Property From Termites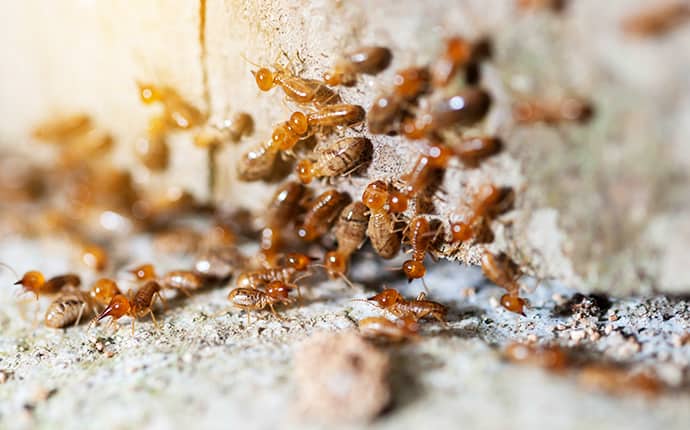 Termites present a significant threat for Grandview home and business owners. These destructive insects feed on the cellulose found in wooden structures. For termites, it doesn't matter if the structure they infest is an old log or a man-made structure. If there's wood, warmth, and moisture, that's all a termite colony needs. Unprotected properties are at risk for severe structural damage, costly repairs, and years of termite excavation within the building. If your Grandview property isn't protected by one of the pest control plans from Prosite Pest Control, your property could provide a home for one or several termite colonies. Avoid the structural damage, stress, and costs associated with a termite infestation by investing in a pest control plan before they have a chance to invade. Contact the professionals here at Prosite Pest Control today for solutions to all your termite problems!
Commercial Pest Control In Grandview, WA
When you partner with Prosite Pest Control for your commercial pest control needs, we will work with you, your staff, and your managers to find a solution for your pest problems. Our service technicians will create a unique pest management program to address the specific pest pressures your Grandview company is facing. With every service visit, we will adhere to your industry's regulations and find a solution that exceeds your expectations. Our pest control solutions provide long-lasting results instead of temporary solutions while using the least amount of chemicals possible by utilizing the strategies of Integrated Pest Management methodology. Keep your Grandview business pest-free with effective pest management services from Prosite Pest Control!
Get Your Consultation Now!
Schedule Today! Please enter your contact information below and a pest control representative will contact you soon.
Affiliations & Accreditations