Superior, Effective Pest Control Services In Gleed, WA
Gleed is a small community located in Yakima County and is full of people that are proud to call this area home. Unfortunately, there are also many pests that enjoy living here in Gleed, such as rodents, bed bugs, cockroaches, ants, bats, and more. The pest experts here at Prosite Pest Control have the experience, pest products, and skills necessary to identify and remove pest problems of all shapes and sizes. We understand that pests don't belong in your Gleed home or business, which is why we're happy to offer effective pest control solutions for residential and commercial property owners. Contact the professionals here at Prosite Pest Control to schedule your site consultation.
Residential Pest Control In Gleed, WA
Wherever you live, you're likely to run into pest problems at some point. There are many pests here in Gleed that will take every opportunity they can get to invade and make themselves at home in your residential property. Not only can invading pests can lead to increased frustration and stress, but they can also damage your property and spread dangerous diseases to your family. At Prosite Pest Control, we work hard to put an end to pest problems. Our SiteCare home pest control plans are designed to provide superior solutions to deal with all kinds of pest infestations, no matter the size. We offer three different programs to fit the needs of your home and budget:
SiteCare Guardian

SiteCare Advantage

SiteCare Complete
If pests are threatening your peace of mind, Prosite Pest Control has what it takes to get rid of them. Get in touch with our licensed pest experts today to find out which home pest control plan is right for your Gleed property.
Mosquito Prevention Tips Everyone In Gleed, WA Ought To Know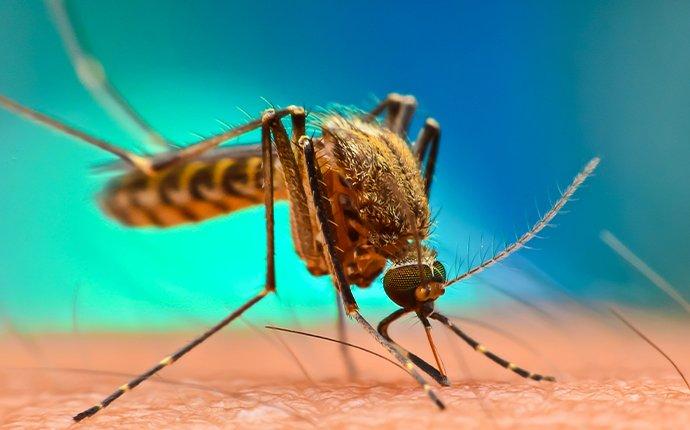 If there's one aspect of warm weather that you could get rid of, what would it be? Many people would agree that summer would be much more enjoyable if mosquitoes weren't around to cause problems. Mosquitoes are annoying biting pests that can ruin outdoor events and leave your skin peppered with itchy red welts. Unfortunately, mosquitoes are just as dangerous as they are annoying.

Mosquitoes carry and transmit a wide variety of diseases, including malaria, West Nile virus, yellow fever, Zika virus, chikungunya, dengue. Though there are 176 species of mosquitoes found within the United States, there are only two common species of mosquitoes in our region: northern house mosquitoes and western encephalitis mosquitoes. To prevent mosquitoes from living around your Gleed property, implement a few of these helpful mosquito prevention tips:
Eliminate sources of still or standing water. Mosquitoes depend on puddles and other sources of standing water to breed and lay their eggs.

Ensure your gutters and downspouts are draining water effectively to avoid the build-up of water.

Install screens on your windows and doors to prevent mosquitoes from getting into your home or business.

Repair dripping faucets.

Reduce other sources of excess moisture.

Keep your lawn cut short.

Trim hedges, weeds, and other vegetation away from your property.
If you're tired of dealing with mosquitoes around your Gleed lawn, the professionals at Prosite Pest Control can help. We offer effective ongoing treatments to reduce mosquito activity and lower mosquito populations around your property. Give us a call today for more information about our mosquito treatments.
Problems Caused By Bed Bugs In Gleed, WA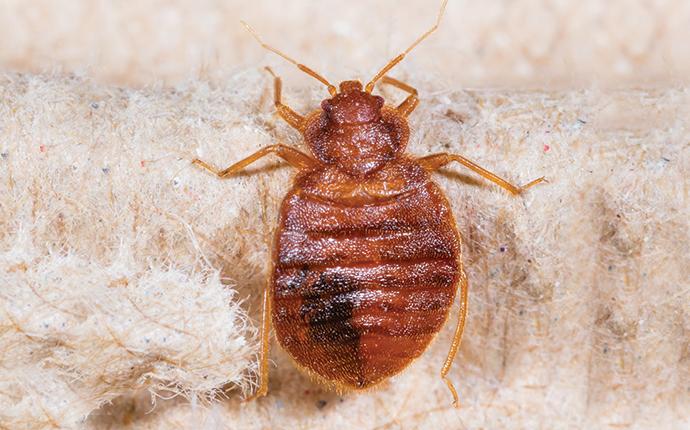 When pests invade, problems follow. And there's no exception when it comes to bed bug infestations. Bed bugs are small, reddish-brown insects that feed on the blood of humans. They invade properties by hitching rides on the bags and clothing of unsuspecting people as they travel from one area to the next. Although bed bugs are not considered dangerous pests, they can cause many problems if they manage to infest your Gleed home or business. A few of the problems bed bugs cause include:
High-stress levels

Increased anxiety

Prolonged frustration

Lack of sleep

Restlessness

Anemia

Itchy bite marks
At Prosite Pest Control, we believe that any pest problem can be solved with the right products, skills, and equipment. Trust our experienced pest technicians with your bed bug problems by contacting us today.
Commercial Pest Control In Gleed, WA
You've put a lot of time, money, and effort into making your Gleed business a success, so why would you allow pests to put all that hard work to waste? Protect your commercial facility from pest infestations by partnering with the experienced professionals here at Prosite Pest Control. We understand that every business has unique needs, which is why we provide customized solutions to meet the specific regulations and requirements of your business. If you own a healthcare facility, apartment complex, retail store, school, hotel, or other business, you can trust Prosite Pest Control to keep it pest-free. Reach out to us today to learn more about our customized commercial pest control services.
Get Your Consultation Now!
Schedule Today! Please enter your contact information below and a pest control representative will contact you soon.
Affiliations & Accreditations