Complete Pest Control Solutions In George, WA
With a location nestled in Grant County, the small town of George, WA, is a peaceful area complete with pockets of nature interspersed with residential and commercial properties. While all of these things add up to a wonderful area for people to live in, they also contribute to a need for ongoing pest control services.
At Prosite Pest Control, we're committed to keeping the community of George and the surrounding area protected from all manner of pests. We accomplish this task through the execution of top-of-the-line residential and commercial pest control programs.
With a deep understanding of the pests local to the area, we're prepared to do what it takes to eliminate them from your property. Reach out to Prosite Pest Control today to learn more about our pest control services and get started on becoming pest-free again.
Home Pest Control In George, WA
No matter what type of pest decides to pop in to say hello, they're not welcome inside your home. They bring possible disease transmission, property damage, and other problems, which is why residential pest control can be the best solution for you and your loved ones.
We refuse to let you suffer in your own home for any length of time, which is why we provide year-round coverage tailored to your specific needs and wants. As such, we've broken down our service offerings into different tiers, which are:
SiteCare Guardian
SiteCare Advantage
SiteCare Complete
With our programs, you get superior pest solutions that keep you protected proactively while eliminating existing infestations. Contact Prosite Pest Control today to discuss your residential pest control options and enjoy a safe and welcoming home again!
Answering George's Frequently Asked Bed Bug Questions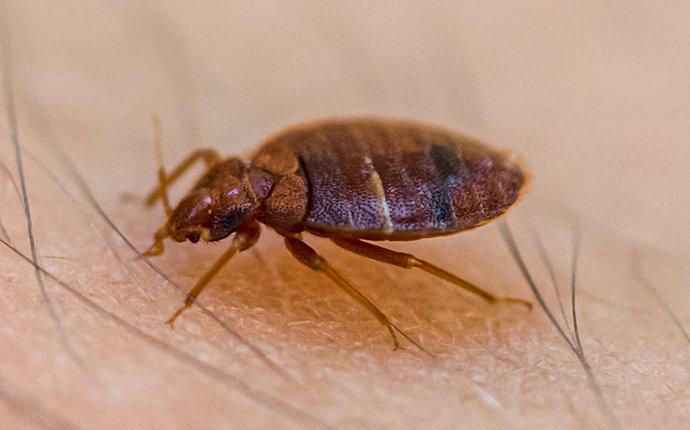 Bed bugs are pests that inspire instant cringe and even stress when an infestation is suspected. In fairness, they dine on people's blood, which is never considered a good thing. With that in mind, bed bugs are often not fully understood, which is why we're answering the most frequently asked questions now:
Do They Transmit Disease?: Bed bugs are not associated with diseases, unlike other pests that dine on human blood. However, the persistent itch can lead to scratching, which results in the bites becoming infected.
Does Do-It-Yourself (DIY) Bed Bug Control Work?: Absolutely not. Not only are bed bugs difficult to detect, but they're pretty much immune to pesticides found in the store. To make things worse, they reproduce quickly, making your efforts futile at best.
How Do They Get Inside?: Bed bugs are hitchhikers, which means they cling to surfaces like your bags, furniture, and even bus seats. Carefully check everything before bringing them inside. Also, inspect your hotel room before accepting the room when traveling.
For the utmost protection against bed bugs and other pests, partner with our team at Prosite Pest Control to handle your bed bug control needs. Reach out today to get started on reclaiming control of your property!
Most Common Cockroaches Found In George, Washington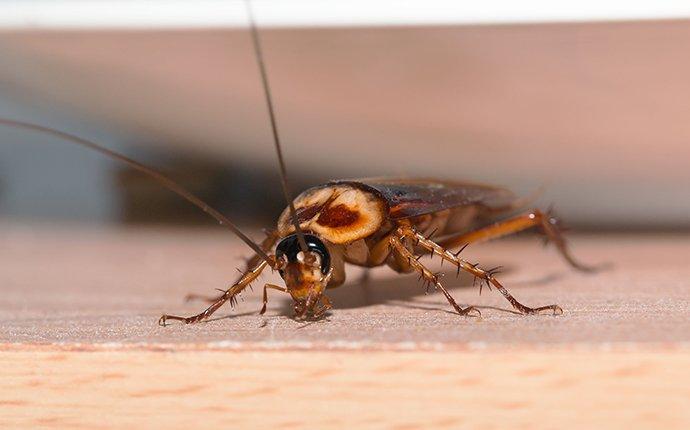 Another pest that no one wants to see on the property is the cockroach. Cockroaches are nasty and transmit diseases, contaminate food and surfaces, and even aggravate conditions like asthma.
While every species is roughly the same, cockroaches possess key differences that affect how their elimination treatment should be handled. That's why it's important to know the most common cockroaches found in George, which are:
With professional assistance, the correct cockroach can be identified and therefore eliminated from the premises. Call the team at Prosite Pest Control for your cockroach control needs and become cockroach-free once again!
Commercial Pest Control In George, WA
Your business depends on everything running smoothly to be successful. If things fall out of place, you end up with upset customers and dissatisfied employees. One way for everything to spin out of control is to deal with a pest infestation that comes out of nowhere.
At Prosite Pest Control, we understand how frustrating pest invasions are for your business, which is why we offer complete commercial pest control solutions centered on the principles of Integrated Pest Management (IPM) for guaranteed results. With our approach, you can get back to focusing on what matters most for your business.
We have you covered no matter what type of business you operate, so contact our team at Prosite Pest Control today to get started. We'll protect your business and its reputation without fail from start to finish!
Get Your Consultation Now!
Schedule Today! Please enter your contact information below and a pest control representative will contact you soon.
Affiliations & Accreditations