Complete Pest Control Solutions In Easton, WA
In a place like Easton, you can never be too careful about the way you protect your home or business from the variety of threats that local pests will bring onto your property. From property destruction to health concerns like bacteria spreading and disease transmission, the pests in Easton can be more problematic than they seem. Would you put your home, family, or business at risk? Or would you rather get the professional help that you can count on? Once you're a part of the Prosite Pest Control family, you'll have the following benefits:
Highly-trained pest technicians
Innovative pest control solutions
Commitment to customer satisfaction
Convenient scheduling and consultations
Year-round service plans for a low monthly price
Whether you're trying to protect your home and health or keep your business' reputation pristine, you can't beat professional care with a personal touch. Call us today to set up a professional pest inspection at your earliest convenience.
Home Pest Control In Easton, WA
When pest problems find their way onto your Easton property, there won't be much you can do about them on your own. Some of the most common pests in the area, like cockroaches, bed bugs, termites, spiders, and more, are also some of the most difficult to control. And wasting time and money on store-bought remedies will only allow the infestation to linger in other areas of the property.
Instead of increasing your risk of health hazards and property damage in your Easton home, why not go with the professional assurances backed by the latest in industry-leading pest control technology? Our commitment to customer satisfaction can't be beaten, and our low monthly price on service plans is second to none. Call us today for an estimate on customizable pest control plans for your Easton property.
Are DIY Bed Bug Control Methods Effective In Easton?
While bed bugs may be some of the smallest pests in the Easton area, they are also some of the most problematic. By hitching a ride in luggage and used furniture, they'll invade your home in secret before spreading out within the furniture cushions and mattresses.
Unfortunately, once you realize you have a problem, your DIY bed bug methods probably won't be effective. Store-bought sprays or vacuuming the surface level of furniture will allow the majority of the infestation to remain burrowed under the surface. They'll resurface quickly, creating a dangerous cycle of nightly attacks that can lead to insomnia, anemia, and more.
If you really want to get rid of bed bugs quickly, then call the pros at Prosite Pest Control. Our experienced technicians use industry-leading bed bug eradication methods, and our commitment to customer satisfaction has no limits. Give us a call at the first sign of bed bugs before allowing the health threats to linger.
Four Ways To Prevent Spiders In Easton Homes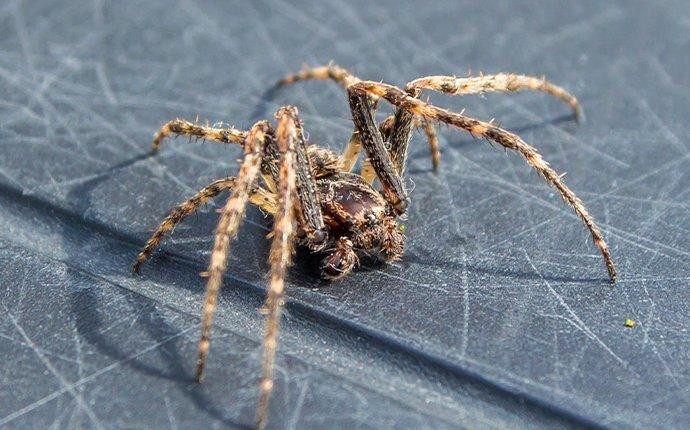 The spiders in Easton are, unfortunately, immune to most forms of pest control. They'll squeeze through small cracks and crevices and inhabit the cluttered areas of your home, making unsightly webs as they search for their pest prey. While spiders can be some of the most difficult pests to keep out of your Easton home, there are ways to limit their attraction. If they think your home will provide a fertile hunting ground for pest prey, then they'll invade your home with enthusiasm.
Here are the top four ways to keep pests out of your home and limit spider attraction to your property:
Maintain the lawn regularly.
Control moisture problems around the property.
Practice consistent cleaning habits.
Store indoor and outdoor food and trash properly.
While limiting pests with your own methods can be effective, there is no such thing as a guarantee apart from professional solutions. If you want to create a protective barrier around your home that can prevent insects and discourage spiders, then call the professionals at Prosite Pest Control. By combining the latest in industry pest prevention technology with the most experienced pest control technicians in the Easton area, we can provide the pest solutions you need for what means most to you. Call us today for a consultation at your earliest convenience.
Commercial Pest Control In Easton, WA
If you want to protect your business' reputation in the community from one of the most severe threats against it, then professional pest control has to be your top priority. If you allow customers to post evidence of pest problems in your commercial facility on social media, they could put your entire business in jeopardy.
With affordable professional assurances right down the road from your Easton business, why would you take a chance on DIY pest control methods? Our service technicians always put your needs first, and we offer flexible scheduling so that your customers will never have to see a pest technician (or a pest) ever again. Call us today to set up a consultation.
Get Your Consultation Now!
Schedule Today! Please enter your contact information below and a pest control representative will contact you soon.
Affiliations & Accreditations