Complete Pest Control Solutions In East Wenatchee, WA
Noted as one of the nicest places to live in the state of Washington, East Wenatchee is desired for its quaint neighborhoods, arts scene, and well-maintained parks. With the addition of its proximity to the Columbia River as well as national forests and parks, this Central Washington gem is ideal for nature lovers who want their own slice of paradise. The area experiences a rather temperate climate throughout the year with a break for a brisk winter, making for great conditions if outdoor recreation is your thing. Unfortunately, this set of features is also ideal for common area pests like rodents, wildlife, termites, bed bugs, and more. Luckily, there's an answer.
At Prosite Pest Control, we believe that every home and business in East Wenatchee should be pest-free no matter what time of year it is. That's why we train and certify all of our technicians, utilize only the best environmentally sound treatments, and follow Integrated Pest Management for long-lasting results. Whether you're in the midst of an infestation or are looking to prevent one, we will be there. Contact us today to get started keeping your property free from pests.
Home Pest Control In East Wenatchee, WA
Home is your haven or at least that's how it should be. When pest infestations happen to East Wenatchee homeowners, their damage can be anxiety-producing as well as costly to rectify. But that's why Prosite Pest Control is here. We're dedicated to helping homeowners keep their property free from pests no matter the time of year or problem they may be facing. Our certified and licensed pest professionals are friendly, knowledgeable, and ready to help you reach your home pest control goals.
If it's a pest-specific problem you have, we will work with you to eradicate it. Or if it's ongoing service or proactive steps you desire, we can customize a plan to fit your schedule and budget. All of our treatments are environmentally conscious and safe for humans and pets alike. So contact us today for more information about keeping your home free from pests.
How To Avoid Rodent Infestations In East Wenatchee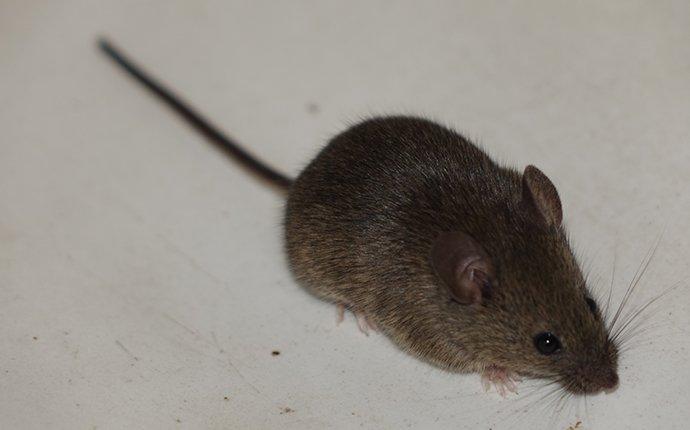 A rodent infestation can prove dangerous because of the viruses and diseases that they spread, the fact that they chew through things like electrical wires that can lead to house fires, and that they attract other pests. Here are a few tips to avoid a dangerous rodent infestation on your East Wenatchee property:
Seal up your home with rodent-proof materials that include sheet metal, wire mesh, and caulk.

Always store food and trash securely, with properly functioning lids.

Limit excess sources of moisture by using dehumidifiers, fixing leaks, and ensuring drainage systems are working correctly.

Clean up any spills thoroughly and strive to keep your home clutter-free.

Watch out for the warning signs like pellet-like droppings in kitchen drawers or on countertops.

Never wait to contact the professionals.
When it comes to rodents, they can be dangerous to your health and nearly impossible for the average individual to handle on their own. For protection from rodents that you can trust, contact Prosite Pest Control today.
What Plants Deter Spiders From East Wenatchee Homes?
With their creepy-crawly reputation, it's no wonder why so many East Wenatchee homeowners are spooked by the presence of spiders on their properties. Some plants are known to deter spiders, here are some of them:
Citronella

Rosemary

Basil

Eucalyptus

Lavender

Marigold
When it comes to spiders their presence usually implies that there is at least one other active pest population on your property. So for the best protection against spiders of all species and their pests of prey, contact the skilled team at Prosite Pest Control today!
Commercial Pest Control In East Wenatchee, WA
As a locally owned and operated business, we're intimately familiar with what it takes to operate in Central Washington today. And when pests of any kind happen to businesses, they threaten your reputation, can be costly to resolve, and put your people's health at risk. Don't let that happen to your business. With professional assistance from the team at Prosite Pest Control, keeping your property safe can be your reality. Our staff of technicians are all certified and licensed, and we employ only the highest quality of science-based environmentally sound treatments, as well as Integrated Pest Management, which is the gold standard of pest control.
Everything we do at Prosite Pest Control is customized to your unique needs, safe for humans, and is geared toward creating long-lasting results, we guarantee it. Whether you're a medical facility, storefront, warehouse, apartment building, or restaurant, we can work together to keep pests out of your business. Contact us today for more information.
Get Your Consultation Now!
Schedule Today! Please enter your contact information below and a pest control representative will contact you soon.
Affiliations & Accreditations