Complete Pest Control Solutions In Driftwood Acres, Washington
Driftwood Acres, WA, enjoys four distinct seasons. The summers are hot and dry, the winters are cold and short, and with Cle Elum Lake just to the west of town, there are tons of recreational opportunities to enjoy all year long. There are so many reasons to love life here in Driftwood Acres, and local pest populations are no exception. These intruders love it here, and they're eager to get into our homes and businesses for food, water, and shelter. That means we're exposed to the threat of infestation all year long, and it's crucial to seek out the proper pest protection.

Prosite Pest Control is here to help. We are a science-driven, service-obsessed pest control company that has been servicing properties throughout Central Washington since 2011. From large-scale infestation, to preventative care, we are here to address all your residential and commercial pest control needs. Our year-round pest control plans start as low as $29, and our treatments give you pest-free results that last. Call today to get started.
Home Pest Control In Driftwood Acres, WA
Prosite Pest Control is proud to offer complete residential pest control services to Driftwood Acres homeowners. Our all-inclusive treatment plans prioritize proactivity and prevention. We get ahead of the problem before it gets ahead of you, providing coverage from over fifty household pests. We work hard to use the least amount of chemicals as possible to keep your property and your loved ones safe.

In addition to our basic home services, we offer upgrades for rodent coverage, termite service warranties, preferred pricing on wildlife services, and supplemental monitoring and prevention. Our pest free guarantee promises that, if pests return between visits, we will come back to re-treat the area at no extra cost. Get in touch with us to discuss your residential pest control needs; we're here to help.
Four Bed Bug Control Techniques Driftwood Acres Homeowners Ought To Know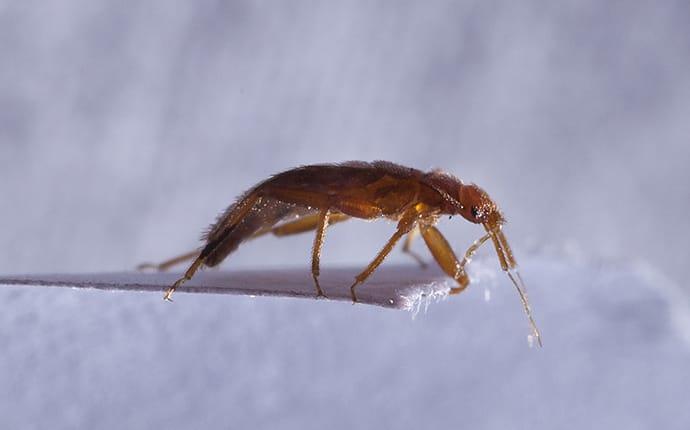 Bed bugs are tiny, parasitic pests that tend to hide in the cracks and crevices of your clutter. That means that keeping a clean, tidy space goes a long way in preventing bed bug activity. The fewer areas there are for them to hide, the lower your chances of infestation. If you want to be proactive, here are four bed bug control techniques to employ around your home:
1. Regularly wash and dry all your bedding, linens, and clothing on high heat to kill off bed bug activity.

2. Steam clean your upholstery, rugs, and curtains to eliminate existing bed bugs and their eggs.

3. Thoroughly inspect second hand items coming into your home, checking for any signs of bed bug activity.

4. Use protective encasements for all your mattresses and box springs to stop new bed bugs from entering, and keep existing bed bugs from escaping.
The most effective way to deal with a bed bug problem is to rely on a team of qualified pest professionals. Here at Prosite Pest Control, we perform extensive bed bug treatments that bring you the pest-free results you're looking for. Call us today to learn more about our bed bug control solutions; we're here to help you.
How To Remove Cockroaches From Driftwood Acres Properties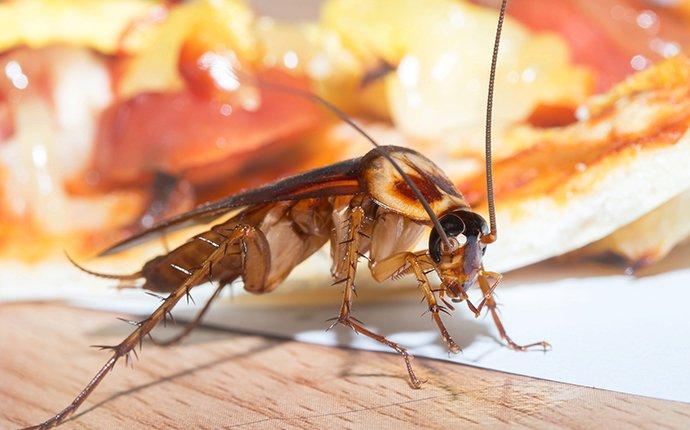 If you own property here in Driftwood Acres, it's not uncommon to witness cockroach activity. In the U.S. alone, there are around 69 species of cockroaches, and a handful of species love it here in Washington. To effectively deal with cockroaches, you should cut off all sources of food, water, and shelter, minimizing all attractants on the premises. Here are some tips to get you started:
Seal off open bags of food, and clean up messes right away.

Put out cockroach bait, which they take back to their nests.

Use a boric acid solution to dehydrate cockroaches.

Use a roach killing insecticide spray around the perimeter of your home.
When push comes to shove, the only guaranteed way to kill and prevent cockroaches around property is to call in the experts. The team at Prosite Pest Control is proud to provide reliable detection, extermination, and prevention of cockroach infestation. We guarantee lasting results you can count on throughout the year. Reach out today to get started.
Commercial Pest Control In Driftwood Acres, WA
Whether you work in a big office building, or a small retail store, the fact is that all commercial properties are at risk for experiencing pest infestation. Here at Prosite Pest Control, our commercial pest control services provide year-round coverage for local businesses. Some of the facilities we've serviced include food processing, healthcare, hospitality, industrial, multi-family housing, retails, property management, and education.

We provide all-inclusive pest protection by using proactive and preventative solutions. Our goal is to get ahead of the problem before it gets ahead of you. Using state-of-the-art pest control practices and technologies, we guarantee the long-term results that your business needs to survive. Along with our general pest solutions, we offer additional services for food safety, bird control services, and commercial sanitation. Reach out today, and we'll get started right away.
Get Your Consultation Now!
Schedule Today! Please enter your contact information below and a pest control representative will contact you soon.
Affiliations & Accreditations