Complete Pest Control Solutions In Cowiche, WA
As a Cowiche home or business owner, you might be tired of having to deal with pest problems on your own. While the costs of home remedies and store-bought solutions will start to add up as you deal with pest problems 12 months out of the year, you might also find yourself having to pay for property damage or medical issues as a result of long-term pest infestations.
That's why you don't just need professional care, you need the highest quality care in the Cowiche area provided by experienced pest technicians at the most affordable costs around. When you become part of the Prosite Pest Control family, you'll have access to the following kinds of services:
Custom pest-proofing plans
Interior and exterior pest removal (including wildlife)
Pet- and kid-friendly pest solutions
Low monthly costs
Expert inspections and consultations
Whether you want to get rid of a current pest issue or prevent a future problem, call us today to schedule your consultation with one of our in-house residential or commercial pest control experts.
Home Pest Control In Cowiche, WA
As a homeowner in the Cowiche area, it's very important to take care of pest problems before they threaten your property value and your family's health. While rodents and roaches can spread dangerous bacteria, pests like termites and carpenter ants can cause expensive property damage, over time.
When what's most important to you is at stake, you need the kind of professional assurances that put your family's health and safety first. When you partner with Prosite Pest Control, you will be our top priority, and your satisfaction will be guaranteed. Give us a call today to schedule a consultation with our residential pest control experts.
Cowiche's Guide To Effective Rodent Control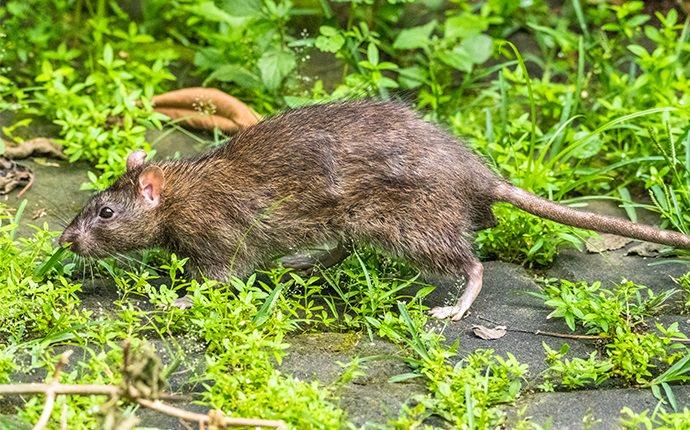 If you begin noticing rodent activity around your Cowiche home or business, it's never too soon to call in the pros. All of the rodents in our local area have a few concerning qualities in common. Equipped with sharp teeth and flexible bodies, they can maneuver in and out of almost any kind of structure with ease, making them very difficult to keep out. Plus, they'll reproduce very quickly and spread dangerous bacteria around your home or business that can put everyone at risk of harmful diseases. Because of their high rate of reproduction, your store-bought solutions might not be able to keep up with a robust infestation.
Fortunately, Prosite Pest Control combines high-quality professional care with affordable prices and above-and-beyond customer service. By allowing our expert rodent technicians to inspect your property, you'll have access to a custom rodent eradication and prevention plan based on your specific needs. With advanced pest monitoring devices and removal techniques, we can assure you that you'll be satisfied with the results of our rodent-proofing services. Give us a call today to schedule a consultation with one of our experts.
How To Identify & Remove Carpenter Ants In Cowiche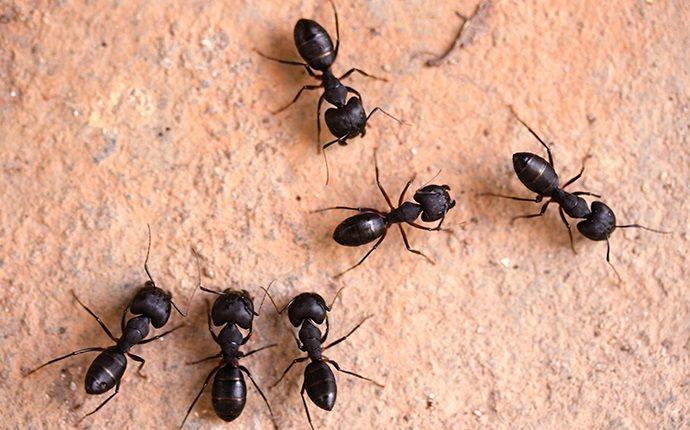 While many people only think about termites when they consider the variety of property-damaging pests that threaten Cowiche area homes, carpenter ants also present a threat to the wooden portions of your home. These large, black ants don't eat the wood inside your home, but they create nests that can threaten the integrity of the foundation. Plus, they can spread dangerous bacteria throughout your home as they search for food. That's why it's important to notice the problem early. Signs of a carpenter ant infestation include:
Large, black ants in the structure
Saw-dust and piles of wood-shavings along the baseboards
Quiet rustling noises within the walls
Shed wings of swarmer carpenter ants around the outside of the home, windowsills, and vents
If you do notice these signs, understand that there is not much you can do to eradicate the entire infestation on your own. Usually, store-bought sprays will only affect a small portion of the colony, furthering the risk of damage to the rest of your home. For carpenter ant removal and prevention services that you can count on, partner with the most effective and affordable pest control experts in the Cowiche area. Give us a call today to schedule a consultation at your earliest convenience.
Commercial Pest Control In Cowiche, WA
Owning a business in the Cowiche area forces you to handle a variety of issues all at once. If pest control is one of the issues that you put on the back burner, it could cost you thousands of potential customers, especially if your pest problems go public.
Instead of putting your hard work and investment at risk, Let the commercial pest control experts at Prosite Pest Control provide a thorough inspection of your property. We'll check for any current issues and potential attractants before putting together a custom plan for your commercial facility's needs. Give us a call today if you want to protect your business with the most effective and affordable pest control in the Cowiche area.
Get Your Consultation Now!
Schedule Today! Please enter your contact information below and a pest control representative will contact you soon.
Affiliations & Accreditations