Complete Pest Control Solutions In Cabin Creek, WA
Located about 70 miles southeast of Seattle, the town of Cabin Creek, WA, is an exciting place to live. With a historic district built in 1916, and ample opportunities for hiking, skiing, and snowshoeing, life in Cabin Creek can't be beat. However, one thing that's not so great about life in Cabin Creek is the reality of pest activity. Our homes and businesses are vulnerable to experiencing pest infestation all throughout the year, putting our health and safety in harm's way. To effectively protect your property, you've come to the right place.

Welcome to Prosite Pest Control. We've been servicing homes and businesses throughout Kittitas County and surrounding areas throughout Central Washington since 2011. Our pest control solutions are catered to meet your needs, no matter the nature of the infestation. After we treat your property, we help maintain pest-free conditions all year long. If pests return between visits, we will come back to re-treat the area at no extra cost. Contact us today for a free inspection.
Residential Pest Control In Cabin Creek, WA
To protect your Cabin Creek home from the dangers of household pest infestation, it's important to secure help from the pest professionals. That's where we come in. When you go with Prosite Pest Control, you get quality service and lasting results. Our residential pest control services bring you:
All-inclusive pest protection.

Proactive and preventative solutions.

Free re-treatments.

Interior service guarantee.

Pest-proofing and residential exclusions.

Safe for family and pets.
In addition to basic pest protection, we offer optional upgrades, including rodent coverage, termite service warranty, preferred pricing on wildlife services, and supplemental monitoring and prevention. Each of our pest control plans includes quarterly service visits to maintain a pest-free environment. Call us today to learn more about our SiteCare Guardian, SiteCare Advantage, and SiteCare Complete programs.
Cabin Creek's Easy-To-Use Rodent Control Guide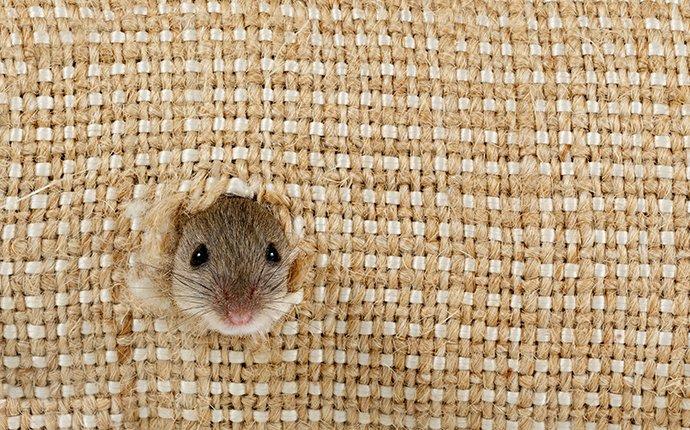 Not only are rodents upsetting to see when you're not expecting them, but the list of threats they pose is very disheartening. When rodents get inside of our homes and businesses, they contaminate surfaces, destroy your property, and expose you to a long list of diseases. If you want to prevent a rodent infestation from occurring in your Cabin Creek property, try the following:

To start, seal entry points, and block off cracks and crevices to prevent entry. Be sure to keep living areas clean, eliminate clutter, and store trash in a metal container with a tightly fitted lid. Eliminate food and water sources, and store food and belongings in gnaw proof containers. Also, make sure to keep wood piles and tree trimmings away from the structure.

You can be diligent in maintaining preventative protocol around your property, but sometimes rodents manage to infiltrate your best efforts. The only dependable, effective, and guaranteed source of rodent control is to contact your local pest experts. Prosite Pest Control provides complete rodent control and prevention solutions that you can trust. Call today to learn more.
Prevent Carpenter Ant Damage To Your Home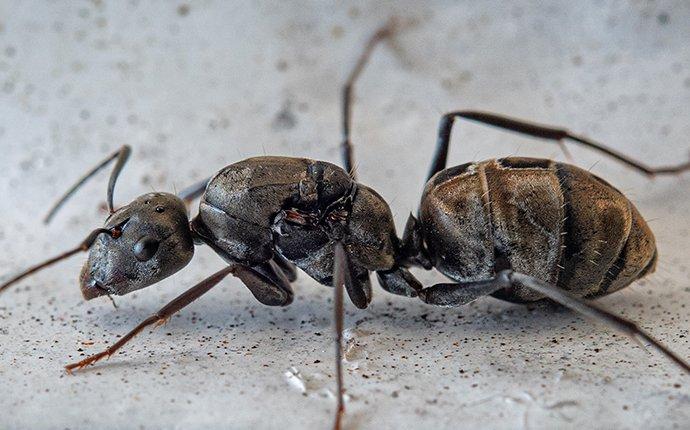 Carpenter ants are harmful pests that can cause a lot of damage to your Cabin Creek home. They destroy wet, decaying wood, compromising the structural integrity of your home, and putting you and your loved ones at risk. To prevent carpenter ants from infesting your home, there are some ways in which you can be proactive:
Clean up spills and crumbs, and keep food in tightly sealed containers.

Don't leave pet food out, and store it in sealed plastic containers.

Eliminate any standing water, and any sources of excess moisture.

Maintain a high level of cleanliness, and practice proper sanitation.

Repair leaky pipes, faulty faucets, and malfunctioning drains.

Take out garbage regularly, and keep it in a trash can outside with a lid.

Wipe down counters, sticky jars, or residue, as these attract ants.
Preventative efforts can certainly help, but it can be a lot to deal with on your own. If you want year-round coverage from carpenter ants, we suggest looking into professional pest control services. Prosite Pest Control is ready to assess the situation, and treat the problem right away. Get in touch with us to discuss your carpenter ant control needs today.
Commercial Pest Control In Cabin Creek, WA
If you're looking for year-round pest protection for your business, Prosite Pest Control has your back. Our commercial pest solutions guarantee pest-free results you can feel good about. We've worked with all kinds of local businesses, including food processing facilities, healthcare, hospitality, industrial, multi-family housing, retails, property management, and education. Whatever kind of pest pressure you're dealing with, you can count on us to help you.

Along with our basic pest solutions, we provide additional services for food safety, bird control services, and commercial sanitation. Our team uses trusted IPM (Integrated Pest Management) solutions to help your property adhere to industry regulations. We work hard to help your facility maintain pest-free conditions, and stay on-track to a successful future. Contact us today to learn more about our commercial pest control services, and we'll set up your initial inspection as soon as possible.
Get Your Consultation Now!
Schedule Today! Please enter your contact information below and a pest control representative will contact you soon.
Affiliations & Accreditations