Complete Pest Control Solutions In Buena, CA
Located east of the Cascade Range in the south-central region of the state, the small town of Buena, WA, offers an agricultural charm that can't be beaten. All year-round, however, local pest populations threaten to destroy that charm. Buena homes and businesses are vulnerable to the occurrence of pest infestation, and it's important for all property owners to consider their pest control needs.

The best protection you can secure for your Buena home or business is ongoing services from pest experts. Prosite Pest Control offers year-round pest solutions to properties throughout Yakima County and the surrounding areas. Since 2011, we've been providing effective, year-round pest control programs you can trust. Call us today to learn more about our residential and commercial pest control programs, and how we can help you.
Home Pest Control In Buena, CA
If you're worried about pest activity in your Buena home, you've come to the right place. Household pest infestation isn't something you want to deal with, especially not alone. Here at Prosite Pest Control, our experienced pest technicians are ready to help. Our residential pest control plans start as low as $29, and our treatment strategies are customized to meet the specific needs of your property, your family, and your pest predicament.

In addition to basic pest protection, we offer optional upgrades including rodent coverage, termite service warranty, preferred pricing on wildlife services, and supplemental monitoring and prevention. Using state-of-the-art pest control practices and technologies, we guarantee the long-term results that you and your loved ones deserve. We offer an interior service guarantee, and free re-treatments to keep your property pest-proofed throughout the year. Contact us to get started.
The Importance Of Rodent Control In Buena, WA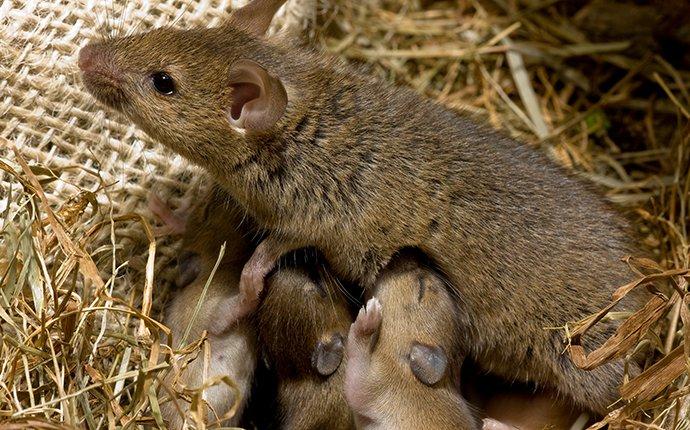 Rodents are capable of serious property damage, and widespread contamination. They live inside wall voids and gnaw on the construction of the building. This leads to structural damage that can be dangerous and expensive. They also contaminate your home and insulation with urine and feces, compromising the health of everyone on the premises.

The widespread contamination caused by rodent infestation leaves bacteria and pathogens all-around your property. This can lead to a long list of illnesses and diseases, such as tularemia, salmonellosis, hantavirus, rat-bite fever, and many others.

To protect yourself and your property, it's important to secure professional rodent control services. Here at Prosite Pest Control, we're proud to provide year-round coverage from rodent infestation. Reach out to us today to get your free estimate. Our pest-free guarantee gives you the assurance of lasting results.
Carpenter Ants: How To Spot & Stop Them In Your Buena Home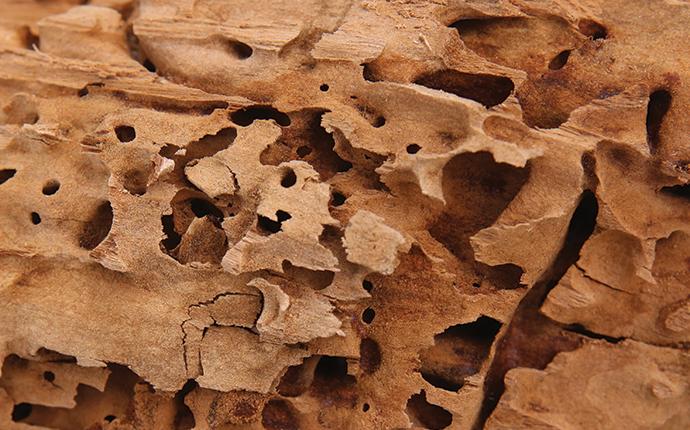 Often confused with termites, carpenter ants are also wood-destroying invaders that can have a serious impact on the structural integrity of your home. It's important to be able to identify carpenter ants and detect signs of infestation so that you can get ahead of the problem and minimize the damage caused.

To start, it's a good idea to know that carpenter ants measure up to a half-inch, and they're reddish-black in color. Unlike termites, they do not eat the wood, they simply destroy it to construct their nests. They commonly gain access into the home through cracks in the foundation, expansion joints, gaps around windows and doors, and openings around utility pipes and wires.

If you want to be proactive in your efforts to avoid carpenter ant activity in your Buena home, the best thing you can do is get help from an experienced pest control company. There are a variety of preventative measures you can take on your end, but expert pest services are the only guaranteed way to guard your home from carpenter ant infestation. Get in touch with us today to discuss your carpenter ant control and prevention needs; we're here to help.
Commercial Pest Control In Buena, CA
Pests don't limit themselves to infesting strictly homes, they're just as happy to find shelter in your Buena business. As they search for sources of food, water, and shelter in your facility, they spread their populations very quickly. A commercial pest infestation can have large scale consequences for your business, and everyone inside of it. That's why it's a smart idea to rely on our commercial pest control services. We provide all-inclusive pest protection by using proactive and preventative solutions. Our goal is to get ahead of the problem before it gets ahead of you.

Our IPM (Integrated Pest Management) strategies aim to use the least amount of chemicals as possible to keep your property, and the people in it, safe. We work with your staff and managers to educate them on proper sanitation and irrigation practices, so they can be a part of your pest prevention strategy. No matter what type of pest situation you're facing, our team is fully equipped to help. From rodent exclusion to bird control services, we aim to use the least amount of chemicals possible. Reach out to us today.
Get Your Consultation Now!
Schedule Today! Please enter your contact information below and a pest control representative will contact you soon.
Affiliations & Accreditations