Would You Benefit From Professional Pest Control In Yakima County?
May 3, 2022
There are pests in every region, state, city, and town in the United States. Although some temperate conditions can augment pest problems, such as warm, humid climates, many pests can withstand unpleasant weather and temperatures.

In Yakima County, which sees primarily mild temperatures year-round and considerable rainfall in the winter, conditions are ripe for pests, such as ants, cockroaches, and drain flies. The only way to guarantee that your home remains pest-free year-round is with Yakima County pest control.

Read on to learn about signs that suggest you may benefit from home pest control and what pest control does. We'll also provide five tips on how to keep your Yakima County home pest-free and one way to get rid of the pests in your home for good.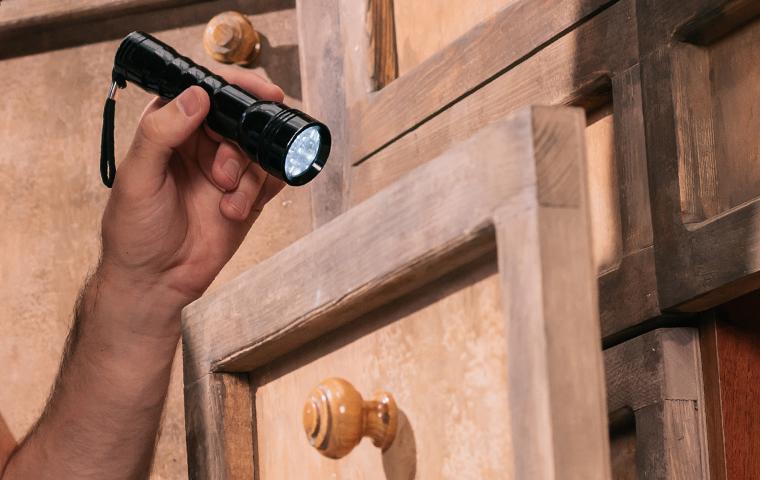 Signs You May Benefit From Home Pest Control
Every home in Yakima County can fare better with dependable pest control. Pest control services help eradicate existing infestations, but trained certified technicians will identify problem areas you may have overlooked and implement safeguards to prevent future infestation.
There are a few telltale signs that suggest your home may benefit from pest control:
Pest droppings will differ in size and appearance depending on the pest.
Unpleasant smells, such as a musty odor, indicate pest presence.
Unusual sounds, such as tapping or scratching.
Surfaces that feel oily and greasy despite cleaning.
In addition to these signs, physically spotting pests in your home, whether sporadic or a group, indicates their presence.
What To Expect When Your Home Is Treated For Pests
When local pest control services treat your Yakima County home for pests, you can expect the process to be much more manageable.
During the initial visit, pest control technicians will assess your home. The assessment will ascertain factors such as:
The presence of actual pests
Signs of nesting areas
Damage to foundations and the home's exterior
Potential entry points
Once the pests are identified and the extent of the infestation, the technicians will devise a plan, also considering your home and family's needs through specialized treatments. These treatments can be repeated during regularly scheduled visits to ensure these pests stay away.
Five Tips To Keep Your Yakima County Home Pest-Free
By following these five practical suggestions, you'll be on the road to a pest-free home year-round:
Contact Your Local Pest Control: Prosite Pest Control is a local, family-owned, operated business that serves home and business owners in Yakima County, handling many pests and related issues.
Refrain From Leaving Food Out: No matter what it is, leaving food out will attract pests of all kinds; this includes pet food.
Repair Foundation Damage: Pests may be entering through cracks and crevices in the foundation or exterior-facing walls.
Properly Store Trash: Avoid attracting pests by storing garbage in a lidded can and keeping it outdoors, if possible.
Administer Regular Lawn Care: A well-groomed yard affords fewer hiding places for pests on the move.
Practical tips are valuable, but the honest answer to a safe and pest-free home is to partner with our experts at Prosite Pest Control.
Getting Rid Of The Pests In Your Home For Good
The only way to permanently get rid of pests in your Yakima County home is with professional pest control.

Prosite Pest Control offers personalized pest control services designed to meet the unique needs of our clients. With a strong emphasis on customer service, Prosite Pest Control is committed to providing you with solutions—and that's guaranteed.
Previous
Next