Why You Don't Want Raccoons Hanging Around Your Kittitas County Yard
March 12, 2022
There is wildlife around your home in Kittitas County, and that's great until it finds its way inside your home. Pest control can be hard to deal with when you don't know what pest is invading your Kittitas County home. However, that shouldn't stop you from having a pest-free home.
Our team at Prosite Pest Control can provide you with the wildlife pest control you need. We hope that you can get back to enjoying your home in Kittitas County with peace of mind. Our team can handle any wildlife that comes your way, so pick up the phone when you need help.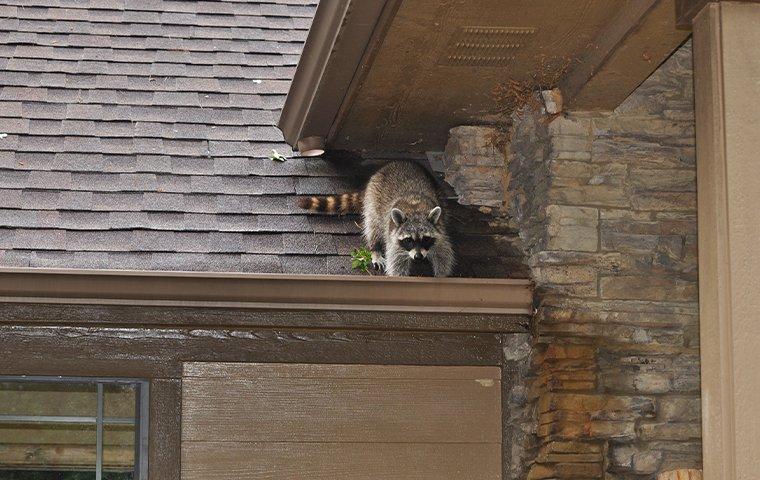 Why Raccoons Love Urban Areas
Wildlife that finds its way into your home is more common than you might think. There is a whole slew of animals that are always on the hunt for food, shelter, and water, and they all hope to find it in your home once they get inside. Here are a few of the different types of wildlife you could come across in your home:
Marmots
Raccoons
Squirrels
Chipmunks
Skunks
For the most part, these pests can be dealt with rapidly because it is quickly apparent when they are inside your walls. Raccoons are the top offenders, choosing to stick to heavily populated areas for easy trash food. Raccoons are also one of the more hefty pests you could have around your home, ranging between 10 and 30 pounds when they reach adulthood.
The Problems Raccoons Hanging Around Your Yard Can Create
When it comes to the damage raccoons can bring when they start lurking around your home, it can seem like typical stuff at first. They'll knock over a trashcan and tear it all up. You might even hear them around the yard. You'll find, however, that raccoons can be very intimidating. Once again, this is due to their size and lack of fear when confronted with people.
Raccoons can carry fleas, mites, ticks, and worms that can be transferred to you or your pets. This can become very dangerous, and on top of that, you need to keep in mind that they can bite and have long nails to scratch you. All in all, raccoons are best left to a professional team that can safely deal with them.
Four Eco-Friendly Prevention Tips To Keep Raccoons Away
When it comes to the early stages of wildlife management, having an effective prevention plan can ward off infestations. Raccoons are hardly afraid of people and ordinary things that scare other pests off. This is primarily due to their prolonged exposure to urban areas, but you can still deter them. Here are four ways to prevent raccoons around your home:
Have a rope, cord, or snapping lock around your garbage can when you put it near your home or on the street.
Hang blinking, floodlights, or holiday lights around your doors and trashcan area.
Remove any feeders and birdbaths around your yard.
Plant pepper or spray cayenne pepper around your yard.
There are many little ways that you can repel raccoons. But if you want a practical solution to wildlife control that is more long-term, you should enlist a professional team's help.
Contact The Professionals For Total Wildlife Control For Your Property
Wildlife can be a real pain to deal with when it starts to infest your home, and in a lot of cases, once they settle in, they can be tough to remove. So the next time you're looking for wildlife removal in Kittitas County, look no further than our team at Prosite Pest Control. Our team at Prosite Pest Control is the highly skilled and qualified team you've been looking for!
We at Prosite Pest Control have over ten years of experience dealing with all manner of pests problems. Our team has the Kittitas County pest control wildlife experts that can see the job finished with a pest-free guarantee. Give us a call today to learn more about our wildlife control services and never have to search for wildlife removal near me again!
Previous
Next