What To Do If You Suspect You're Dealing With An Ant Infestation In Yakima County
March 3, 2023
Many of us may not think much of a few ants here and there. However, where there are a few ants, there are probably more, and you don't want an ant infestation on your property. If you see ants in or around your home, time is of the essence to get rid of them. When you need help getting rid of ants and other pests, Prosite is your top-rated pest control in Yakima County.
So don't let ants take over your home. Let Prosite safeguard your home from nuisance pests like ants.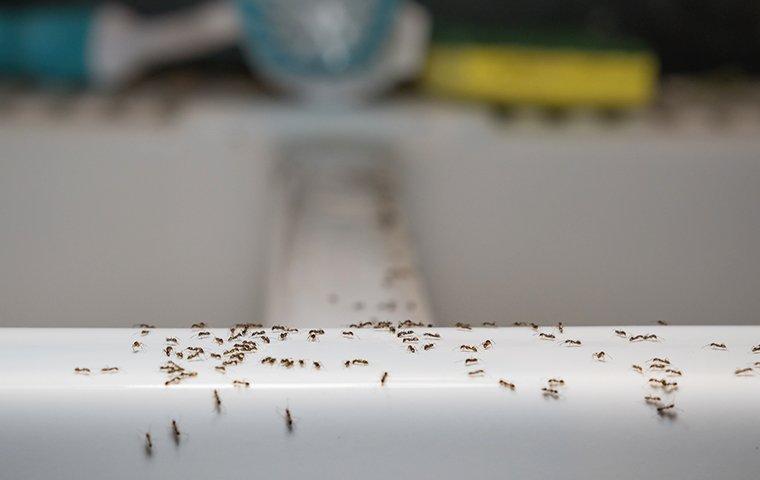 Signs Of An Ant Infestation
Everyone fears having an ant infestation, but regretfully, they happen frequently. It's common to occasionally see ants in Yakima County, whether inside on a windowsill or on the lawn. So, how can you tell if you actually have an infestation? Even a small number of ants in your home can often be a sign that a bigger issue is developing. Here are some signs to look out for:
Spotting ant mounds or nests outside your house
Discovering ant trails
Finding small mounds of dirt
Seeing ants crawling in or around any food that you have left out
It is best to get in touch with the experienced local pest control team at Prosite as soon as you notice any of these ant infestation signs.
Why Ants In The House Can Be So Problematic
Every morning, many homeowners get out of bed to discover a line of tiny black ants that have made their way onto kitchen or bathroom sinks. While some people might find the sight repulsive, others might only consider it a minor annoyance. Similarly, homeowners might discover large ant populations taking over their outdoor areas.
Although ants might not be as repulsive as cockroaches or frightening as a wasp nest, their presence in your Yakima County home may cause a variety of problems. Ants can contaminate food, damage property, attract other predatory pests, increase mold in your garden, and threaten your health.
Ants have no place in your home and should be kept at bay outdoors. If you suspect you have an ant problem, let the pros at Prosite handle it for you.
How Can I Naturally Avoid Ant Infestations In My Home?
When it comes to ants, prevention is preferable to treatment. There are a few steps you can take to reduce the likelihood of having ants infest your home in the first place, including:
Clean up spills immediately.
Use airtight containers to store food.
Remove any dead tree limbs close to your home.
Do not leave dirty dishes in the sink overnight.
Seal small gaps around windows and doors.
Store firewood in a shed and keep it off the ground.
Dispose of food waste properly.
You can decrease the risk of having ants by doing everything listed above, but like with any pest issue, you won't entirely eliminate the risk.
To avoid any minor ant populations from growing into a much larger and more complex pest control issue, be sure to inspect your home for signs of an ant infestation routinely. For effective home pest control to tackle ants, contact Prosite.
Quality Ant Control For Your Yakima County Home
The residential and commercial pest control services we provide at Prosite include a thorough home pest inspection to determine the type of ant and the severity of the infestation. We'll also look for entry points and figure out what is attracting them. After inspecting your home, we'll review our findings and suggest an ant pest control strategy to fit your needs. To arrange for your inspection, call today.
Previous
Next