The Best Way To Keep Pests Out Of Your Kittitas County Home All Year
November 26, 2021
Life in the Pacific Northwest can be wonderful, minus critters and creepy crawlies. Central Washington has a whole host of pests that try to annoy homeowners by encroaching upon their personal space. While there are several different approaches, the best way to keep pests out of your Kittitas County home all year is to contact professionals. Working with our highly skilled associates at Prosite Pest Control can take the guesswork out of managing pests.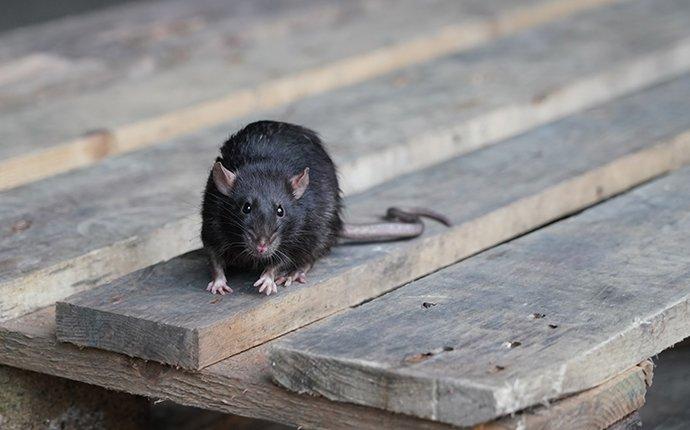 Pest Problems Of Kittitas County
When it comes to pests, there can be various reasons why they invade homes and businesses. Examining some of the common causes can lead to a better understanding and stop the blame game:
Easy Access: Sometimes, a home can be at the wrong place at the wrong time, making it an obvious choice for pests who aren't too picky. If a residence makes it easy for critters to come inside, they may do so because it happens to be convenient.

Food: Filling hungry bellies can be the number one attractant that draws pests onto properties—rats like pet waste, garbage, birdseed, and human food. Raccoons scavenge through trash, like fresh garden finds, and enjoy pet food. Bed bugs and mosquitoes make meals out of humans. Spiders and bats like to eat other pests. And the list continues. If a property has any tempting delicacies that pests have a hankering for, those places could be at risk of an invasion.

Home Conditions: Many pests prefer specific conditions to set up shop in and begin reproducing—certain spiders like dark, damp conditions making basements, garages, and cellars a top pick. Termites and carpenter ants need wood. Mice appreciate clutter in less popular areas of the property like attics, garages, and outbuildings.

Moisture: Pretty much all pests need water, although some are more driven for this need than others. Leaky spigots, sprinkler heads, pet water bowls, and birdbaths can attract a host of pests outside. Drips and moist areas can entice pests indoors.

Seasonal Changes: As the weather changes in Yakima county, various pests may seek shelter from storms and plunging temperatures.

Unexpected Arrival: Unfortunately, homeowners have little to no control over this reason. The act of a pest hitching a ride on a household member or guest, then hopping off, and setting up a new residence in the home is pretty standard, especially with bed bugs.
Addressing Pest Control
When problematic pests are found onsite, homeowners may choose to tackle each case as it pops up with do-it-yourself (DIY) methods. While such tactics may temporarily aid the management of household pests, these efforts will often result in wasted efforts and money as pests problems continue.
The average resident doesn't have the specialized expertise and resources to address and handle pest issues adequately. The best way to keep pests out of your Kittitas county home all year is to contact true professionals.
Seeking Professional Pest Control In Central Washington
Whether it is a few creepy crawlies here and there or an infestation, it is not only safer but more efficient to have professionals deal with pests than trying to tackle them all alone. Reaching out to our residential pest control professionals at Prosite Pest Control can give homeowners the peace of mind they deserve. We take care of pests environmentally friendly, humanely remove dangerous wildlife, and offer a proven bed bug elimination program.
Keeping Pests Away
Pests don't have to be a part of life in central Washington. The best way to keep pests out of your Kittitas county home all year is to let the pros do what they do best. Contact Prosite Pest Control to find out how to get started today! We offer preventative maintenance and customized solutions to control common Kittitas county pests that give homeowners the results they seek. We also provide trusted commercial pest control for local businesses.
Previous
Next