How To Keep Healthcare Facilities In Yakima County Pest-Free
June 3, 2022
Pests are a year-round problem in Yakima County, but they are especially troublesome in the spring and summer months. This is when most pests are looking for food and shelter, and your healthcare facility provides both.
To keep your facility pest-free, it's essential to have a comprehensive pest control plan in place. This should include regular inspections, treatment of the exterior and interior of your building, and ongoing maintenance.
A good Yakima County pest control firm will work with you to create a customized plan to meet the unique needs of your facility.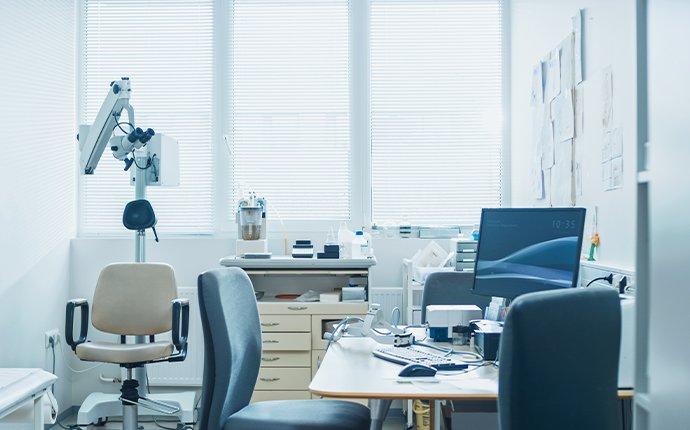 Pest Concerns In Healthcare
Most pests are known for spreading diseases, and this is especially true in healthcare facilities. Rats, for example, can spread the hantavirus, which can be fatal in humans.
Other pests such as cockroaches can spread bacteria like salmonellosis and E. coli, while mosquitoes can transmit diseases like malaria, dengue fever, and the West Nile virus. The World Health Organization has estimated that mosquitoes cause more than one million deaths each year.
This is why it's so important to have a comprehensive pest control plan in place at your healthcare facility. By getting quality commercial pest control in Yakima County, you can rest assured that your facility will be free of pests and the diseases they carry.
What Types Of Pests Should Hospitals Worry About?
When people hear about restaurant pest control, most think about rodents and cockroaches. However, in healthcare settings, many other pests can threaten patients, staff, and visitors.
Some of the most regular pests in healthcare facilities include:
Flies: These pests can spread diseases like tuberculosis and food poisoning. They're drawn to garbage and other food sources and attract other pests like spiders.
Bed bugs: These bugs are a growing concern in healthcare facilities. They can hitch a ride on patients, staff, visitors and quickly spread throughout the facility. Bed bugs are challenging to control once they're established, so it's essential to take preventive measures.
Pharaoh ants: These ants are common pests in healthcare facilities and are a major concern as they can enter wounds and IV bottles and spread more than a dozen pathogens, including salmonella and Streptococcus pyogenes.
As you can see, commercial pest control services are a must for healthcare facilities. If you suspect pests are in your facility, go online and look up "commercial pest control near me" to find a reputable firm in your area.
Is Professional Pest Control In Yakima County Beneficial For Hospitals?
Commercial pest control costs will undoubtedly be a consideration for your hospital. However, the benefits of professional pest control services far outweigh the cost. Consider the following:
Preventative care: A reputable Yakima County pest control firm will work with you to create a tailored plan that matches your needs and prevents problems before they start.
Expertise: Pest control companies have the knowledge, experience, and resources to eliminate pests effectively. This is especially important in healthcare settings where the stakes are high.
Peace of mind: Professional pest control services will give you peace of mind knowing that your facility is free of pests.
Bottom line: Don't let the cost of commercial pest control services deter you from getting the protection your healthcare facility needs. The benefits far outweigh the cost.
How To Keep Pests Out Of Medical Centers For Good
The only guaranteed way to keep pests out of your healthcare facility is to work with a reputable Yakima County pest control company. A great pest control firm will perform regular inspections, identify potential problem areas, and take steps to prevent pests from getting into your facility in the first place.
For year-round pest control services for commercial businesses in Yakima County, WA, contact Prosite Pest Control. We offer customized plans to meet the unique needs of your healthcare facility. Call us today to get started.
Previous
Next