How Long Are Mosquitoes Active In Yakima?
August 16, 2019
If it's still warm enough to rest outside in summer shade, it's most certainly still warm enough for these prowling pests to leave you with a few extra lumps and bumps.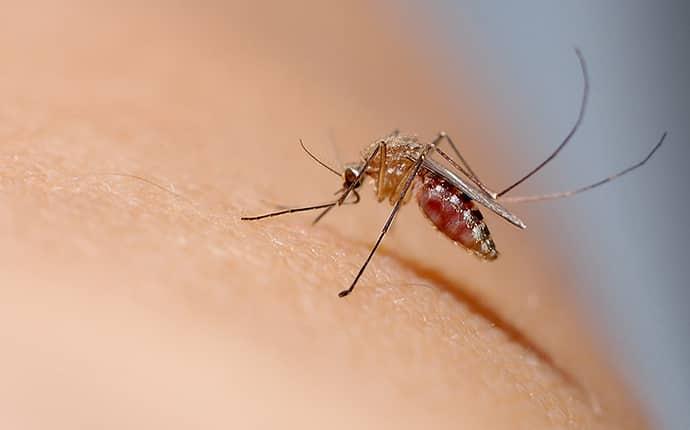 Mosquitoes are obnoxious and nearly unbeatable pests in Yakima, present in everyone's backyard for the entirety of the summer. Typical seasonality for mosquitoes in Washington may have a slight range depending on the individual geography but is generally set around temperatures higher than 50 degrees. This means that August is still front and center on the stage of mosquitoes' most active hunting season.

As you may know, mosquitoes are made more active by the presence of specific climate factors, notably humidity, temperature, and ample low spots or depressions in yard landscaping. While the weather needs to be warm for these insects to reproduce, mosquitoes aren't huge fans of direct sunlight and will hide out in shady areas until dusk or dawn gives them a chance to spring upon any oblivious passersby. This means that mosquitoes stay active even this late in the year.

If mosquitoes are buzzing about in your yard this August, there may be more serious things to worry about besides itchy bites. In fact, there are many health risks associated with these bloodsucking pests that fly under the radar.
The Health Risks
Despite their flimsy and non-threatening appearance, there are several serious medical concerns caused by the humble mosquito. In rare cases, they may even result in death.
Dengue, also known as breakbone fever, is a serious illness spread through mosquito bites. Joint pain, fatigue, and nausea and vomiting are common symptoms of this infection.
Encephalitis is an inflammation of brain tissue. Apart from the severe headaches, high fever and disorientation are also present.
Malaria, West Nile, and Zika virus cause fevers, joint pain, and painful rashes in hosts.
Mosquitoes in the yard may seem harmless at first glance, but present serious health concerns to property owners across Washington.
Kill The Buzzkill
Mosquitoes are annoying and plentiful pests, using any means necessary to bite even the most well-protected prey. At the end of the day, what's a body to do? If mosquitoes are plaguing your patio this year, it's time to call in a professional pest control company with the expertise you need for all your buggy needs. Prosite Pest Control is your full-service Washington pest control company, serving Yakima county with quality, efficiency, and success.

We know you want answers as soon as possible. That's why we offer 100% free consultations from a qualified pest professional. At Prosite, we're science-driven and service-obsessed. Contact us to start living pest and worry-free!
Previous
Next